100 Police Departments Pulling out of Democratic Convention Duties After Milwaukee Bans Tear Gas
Disaster in waiting?
More than 100 police departments and law enforcement agencies slated to provide security for the upcoming Democratic National Convention in Milwaukee have backed out after the city banned the use of tear gas by law enforcement for purposes of riot control.
Fox News reported that the outside agencies backed out of security duties after the Milwaukee Fire and Police Commission directed Milwaukee Police Chief Alfonso Morales to cease the use of both tear gas and pepper spray for law enforcement duties.
Restricting police from using tear gas is a new tactic of left-wing city governments, most recently forcing the Seattle Police Department to tell small business owners they were on their own during weekend riots after the city took away all measures of crowd control from the agency.
Trending: Ex-Soviet Leader Gorbachev: US Capitol Riot "Planned in Advance, And It Is Clear by Whom"
Chief Morales didn't specify which outside law enforcement agencies have backed out from convention duties. The plan to bring in outside police had previously precluded a presence of more than a 1,000 police officers, as well as the Wisconsin National Guard. It's totally unclear what kind of security the Democratic Convention will use, and the event may be targeted by left-wing anarchists and rioters who disapprove of Joe Biden's nomination.
take our poll - story continues below
Completing this poll grants you access to Big League Politics updates free of charge. You may opt out at anytime. You also agree to this site's Privacy Policy and Terms of Use.
In any event, the Democratic Convention is slated to commence with a largely digital format to comply with social distancing amidst the coronavirus epidemic. Biden himself may be the only figure to speak in person from the convention hall, with other speakers appearing remotely.
We'll see if street rioters take advantage of what will likely be a lax law enforcement presence.
Parler CEO John Matze Forced to Flee Home Under Deluge of Left-Wing Terror Threats
Matze is suing Amazon for deplatforming Parler.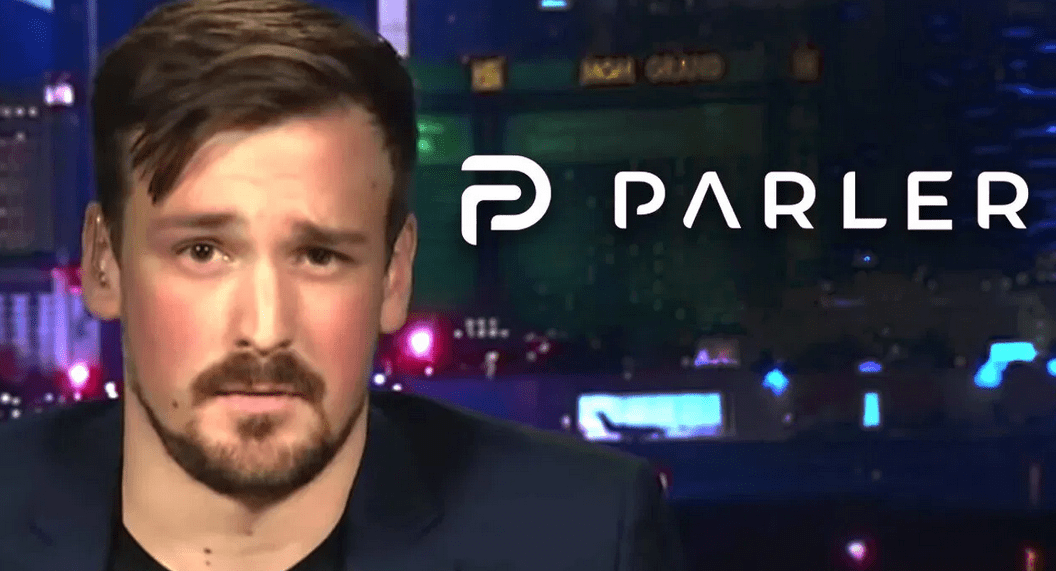 Parler CEO John Matze has been forced to flee his home and go into hiding after receiving an onslaught of left-wing death threats. Parler, a free speech social media platform, has been temporarily shut down in an extensive deplatforming campaign. Amazon promptly cut Parler's access to its Web Services after the US Capitol riot earlier this month, cherry-picking examples of content that violate Parler's terms of service and claiming the platform is being used for violent purposes.
Matze made the frank admission in a court filing for Parler's lawsuit against Amazon, requesting that the court keep any disclosures about his personal life and location secret. Parler is currently suing Amazon in federal court for its immediate revocation of Parler's hosting agreement, arguing that Amazon agreed to provide 30 days notice before any potential termination of Parler's hosting, pursuant to the party's original agreement.
Matze reveals that he's been forced to leave his home and go into hiding with his family, citing Amazon Web Services' "vilification" of his company.
take our poll - story continues below
Completing this poll grants you access to Big League Politics updates free of charge. You may opt out at anytime. You also agree to this site's Privacy Policy and Terms of Use.
Employees of Amazon have allegedly been threatened and harassed as well for shutting down Parler. The court filing in favor of redaction references these threats in requesting the court provide redaction of personal information to both sides.
"Both sides of this dispute have shown that their employees have suffered real harassment and threats—including, on both sides, death threats—owing to the charged nature of this litigation.
Parler therefore agrees with AWS that safety and security concerns justify the limited sealings requested here," Parler requests in the Amazon lawsuit.
Parler's administrators are still seeking to return the free speech social media platform to full operation, although it could take weeks to bring it back online. They may have learned a lesson about the futility of contracting hosting services with a Big Tech monopoly such as Amazon.
---
Follow me on Twitter @Wildman_AZ, on Parler @Moorhead, and on Gab @WildmanAZ.