18 Year Old Gabriel Agard-Berryhill Arrested in Bombing of Portland Courthouse
ANTIFA boy is in deep trouble now.
The Department of Justice announced that 18-year old Gabriel Agard-Berryhill has been charged with arson against the Hatfield Federal Courthouse in Portland on Friday. Agard-Berryhill is alleged to have thrown an incendiary device at the Portland courthouse earlier this week that exploded in a manner comparable to a bomb.
ANTIFA's throwing what looks like a bomb at the federal courthouse. Insurrection Act. pic.twitter.com/xuWbqnLS7F

— Richard (@Wildman_AZ) July 28, 2020
Trending: Democrats Move to Ban Trump Supporters From Joining the Military and Holding Federal Jobs
"No legitimate protest message is advanced by throwing a large explosive device against a government building. Mr. Agard-Berryhill's actions could have gravely injured law enforcement officers positioned near the courthouse, other protesters standing nearby, or himself," said U.S. Attorney Billy J. Williams. "I applaud the ATF agents and U.S. Marshals Service deputies who worked quickly to identify Mr. Agard-Berryhill before he had an opportunity to hurt others."
take our poll - story continues below
Completing this poll grants you access to Big League Politics updates free of charge. You may opt out at anytime. You also agree to this site's Privacy Policy and Terms of Use.
Agard-Berryhill was initially identified on social media through a review post his own grandmother had posted on a review website, reviewing a protective vest she said she had purchased for her grandson to use in the protest event. The Department of Justice charging announcement refers to the review, stating that the U.S. Marshals used it to positively identify the young man for arrest.
"The violent opportunists engaged in dangerous acts of violence, such as arson, need to realize there will be grave consequences," said Russel Burger, U.S. Marshal for the District of Oregon. "Serious crimes of this nature go beyond mere property damage to the courthouse and endanger people's lives."
Agard-Berryhill is facing a maximum sentence of up to 20 years on the arson charge. He's lucky he's not facing more charges, considering the devices he used against the courthouse exploded in a fashion comparable to a bomb that could've easily killed someone.
ANTIFA boy is in deep trouble now.
Parler CEO John Matze Forced to Flee Home Under Deluge of Left-Wing Terror Threats
Matze is suing Amazon for deplatforming Parler.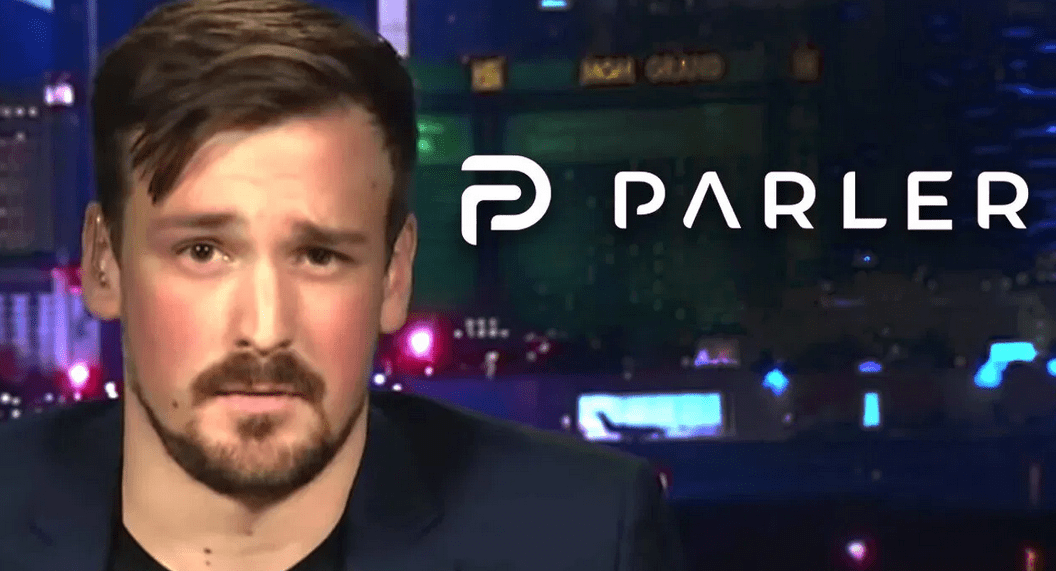 Parler CEO John Matze has been forced to flee his home and go into hiding after receiving an onslaught of left-wing death threats. Parler, a free speech social media platform, has been temporarily shut down in an extensive deplatforming campaign. Amazon promptly cut Parler's access to its Web Services after the US Capitol riot earlier this month, cherry-picking examples of content that violate Parler's terms of service and claiming the platform is being used for violent purposes.
Matze made the frank admission in a court filing for Parler's lawsuit against Amazon, requesting that the court keep any disclosures about his personal life and location secret. Parler is currently suing Amazon in federal court for its immediate revocation of Parler's hosting agreement, arguing that Amazon agreed to provide 30 days notice before any potential termination of Parler's hosting, pursuant to the party's original agreement.
Matze reveals that he's been forced to leave his home and go into hiding with his family, citing Amazon Web Services' "vilification" of his company.
take our poll - story continues below
Completing this poll grants you access to Big League Politics updates free of charge. You may opt out at anytime. You also agree to this site's Privacy Policy and Terms of Use.
Employees of Amazon have allegedly been threatened and harassed as well for shutting down Parler. The court filing in favor of redaction references these threats in requesting the court provide redaction of personal information to both sides.
"Both sides of this dispute have shown that their employees have suffered real harassment and threats—including, on both sides, death threats—owing to the charged nature of this litigation.
Parler therefore agrees with AWS that safety and security concerns justify the limited sealings requested here," Parler requests in the Amazon lawsuit.
Parler's administrators are still seeking to return the free speech social media platform to full operation, although it could take weeks to bring it back online. They may have learned a lesson about the futility of contracting hosting services with a Big Tech monopoly such as Amazon.
---
Follow me on Twitter @Wildman_AZ, on Parler @Moorhead, and on Gab @WildmanAZ.