24-Year Old Indiana Mother Gunned Down by Black Lives Matter Mob After Saying "All Lives Matter"
It's barely been reported upon.
In a shocking crime largely ignored by the national media, a 24-year old mother was shot to death to Indianapolis following an exchange with a mob of Black Lives Matter protestors. Jessica Doty Whitaker was shot and killed along a municipal canal after an altercation with protestors.
According to reporting Fox 59, Whitaker's family is describing that their daughter was savagely murdered for little more than telling some of the "protestors" that "all lives matter."
Whitaker reportedly got into a peaceful argument on the Black Lives Matter movement with a crowd of protestors active in the area. After the mob crossed a bridge to the other side of the canal, a man opened fire on Whitaker. Her fiance drew his own weapon and fired back, but the crowd quickly dispersed. Indianapolis Police are actively investigating the incident, but no arrests have been made in the death of Whitaker yet.
Trending: Ex-Soviet Leader Gorbachev: US Capitol Riot "Planned in Advance, And It Is Clear by Whom"
"According to the victim's family, the shooting started with an argument over Black Lives Matter and language. Eventually the two sides separated and walked away from each other, until witnesses claim the killer opened fire from a nearby bridge and ran away,"reported the local media outlet.
take our poll - story continues below
Completing this poll grants you access to Big League Politics updates free of charge. You may opt out at anytime. You also agree to this site's Privacy Policy and Terms of Use.
Tragically, Whitaker is survived by her fiance and a three year old son, Greyson, who now faces the prospect of growing up without his own mother.
Gateway Pundit journalist Cassandra Fairbanks is reporting that neither Fox News nor CNN have been in touch with the Whitaker family, despite finding the journalistic resources to report on a bevvy of racial hate hoaxes.
I'm messaging everyone I know in MSM at 1:30 am like a lunatic asking why they haven't covered Jessica Doty Whitaker and sending her relatives contact info. No excuses.

— Cassandra Fairbanks (@CassandraRules) July 12, 2020
A friend of Whitaker's has created a GoFundMe to pay for her funeral expenses.
Parler CEO John Matze Forced to Flee Home Under Deluge of Left-Wing Terror Threats
Matze is suing Amazon for deplatforming Parler.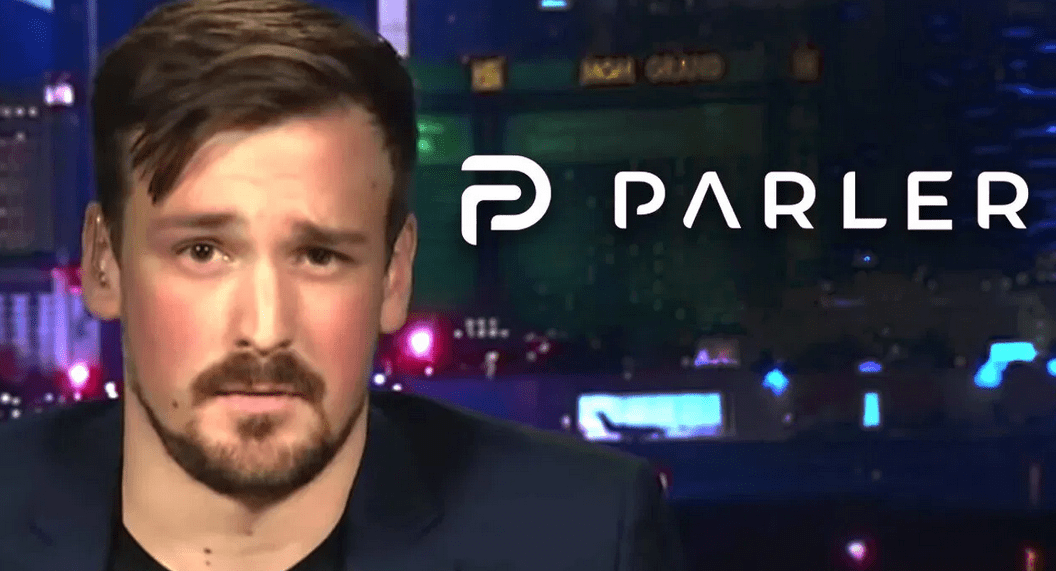 Parler CEO John Matze has been forced to flee his home and go into hiding after receiving an onslaught of left-wing death threats. Parler, a free speech social media platform, has been temporarily shut down in an extensive deplatforming campaign. Amazon promptly cut Parler's access to its Web Services after the US Capitol riot earlier this month, cherry-picking examples of content that violate Parler's terms of service and claiming the platform is being used for violent purposes.
Matze made the frank admission in a court filing for Parler's lawsuit against Amazon, requesting that the court keep any disclosures about his personal life and location secret. Parler is currently suing Amazon in federal court for its immediate revocation of Parler's hosting agreement, arguing that Amazon agreed to provide 30 days notice before any potential termination of Parler's hosting, pursuant to the party's original agreement.
Matze reveals that he's been forced to leave his home and go into hiding with his family, citing Amazon Web Services' "vilification" of his company.
take our poll - story continues below
Completing this poll grants you access to Big League Politics updates free of charge. You may opt out at anytime. You also agree to this site's Privacy Policy and Terms of Use.
Employees of Amazon have allegedly been threatened and harassed as well for shutting down Parler. The court filing in favor of redaction references these threats in requesting the court provide redaction of personal information to both sides.
"Both sides of this dispute have shown that their employees have suffered real harassment and threats—including, on both sides, death threats—owing to the charged nature of this litigation.
Parler therefore agrees with AWS that safety and security concerns justify the limited sealings requested here," Parler requests in the Amazon lawsuit.
Parler's administrators are still seeking to return the free speech social media platform to full operation, although it could take weeks to bring it back online. They may have learned a lesson about the futility of contracting hosting services with a Big Tech monopoly such as Amazon.
---
Follow me on Twitter @Wildman_AZ, on Parler @Moorhead, and on Gab @WildmanAZ.