Abortionist Attended Med School That Doesn't Teach Abortions
An Arkansas abortionist is angry that her choice of medical school did not teach the abortion procedure when she attended.
Stephanie Ho attended University of Arkansas for Medical Sciences (UAMS) in Little Rock where she hoped to fulfill her dream of providing abortions (because that's what every little kid wants to be when they grow up). In attending this medical school of her choice, Ho states that "over four years, the most exposure we got to the topic [of abortion] was a half-hour guest lecture", according to her letter to the Washington Post.
Ho's Residency at UAMS in Fort Smith consisted of her finally getting to learn about the life-ending procedure. "Third-year residents could pursue an elective rotation, and I was determined to learn how to perform an abortion", she states. Ho asked to go on rotation at a Planned Parenthood in Colorado where she could learn the abortion procedure – which she faced pushback on, "the residency director said it was not an appropriate elective for a family medicine resident" and that the program did not allow for out-of-state rotations. Determined, Ho stated that other student's went out-of-state for rotations and was granted the access.
Trending: Leftist Thug Targets Roger Stone's Handicapped Wife for Vicious Attack in Own Neighborhood
Distraught from the pushback she faced on learning how to end a heartbeat, Ho refused to attend graduation – she sure showed them. Upon entering the workforce and failing to find an employer that would allow abortions, Ho opened up her own practice in Arkansas – that failed. After filling in periodically for Planned Parenthood, Ho eventually joined PP full time where only medical abortions are allowed because of "medically unnecessary and insulting restrictions" are implemented.
take our poll - story continues below
Completing this poll grants you access to Big League Politics updates free of charge. You may opt out at anytime. You also agree to this site's Privacy Policy and Terms of Use.
Ho states that, "the path to becoming an abortion provider can be extraordinarily frustrating". Infuriated that the state she lives in protects little lives, Ho would rather be a voice for women electing to end their pregnancies. "Today, I am one of four physicians regularly providing abortions in Arkansas, which is home to 1.5 million women. Who else is going to speak up for them?"
Pregnant women – who, in fact, have a voice – legally have the right to get abortions in other states. Ho would rather silence those fighting to end abortion in her state. Since Ho can only administer the abortion pill, she has decided to relay the false notion that the abortion reversal pill cannot be used, "I'm legally required to hand out pamphlets filled with falsehoods about how the mifepristone pill, which ends a pregnancy, can be 'reversed'."
In fact, the abortion pill reversal "show(s) that APR has a 64-68% success rate" when taken 24-72 hours after the first abortion pill is taken. Women deserve even better than the abortion pill – at the very least they deserve to know medically accurate information about the abortion pill reversal.
Parler CEO John Matze Forced to Flee Home Under Deluge of Left-Wing Terror Threats
Matze is suing Amazon for deplatforming Parler.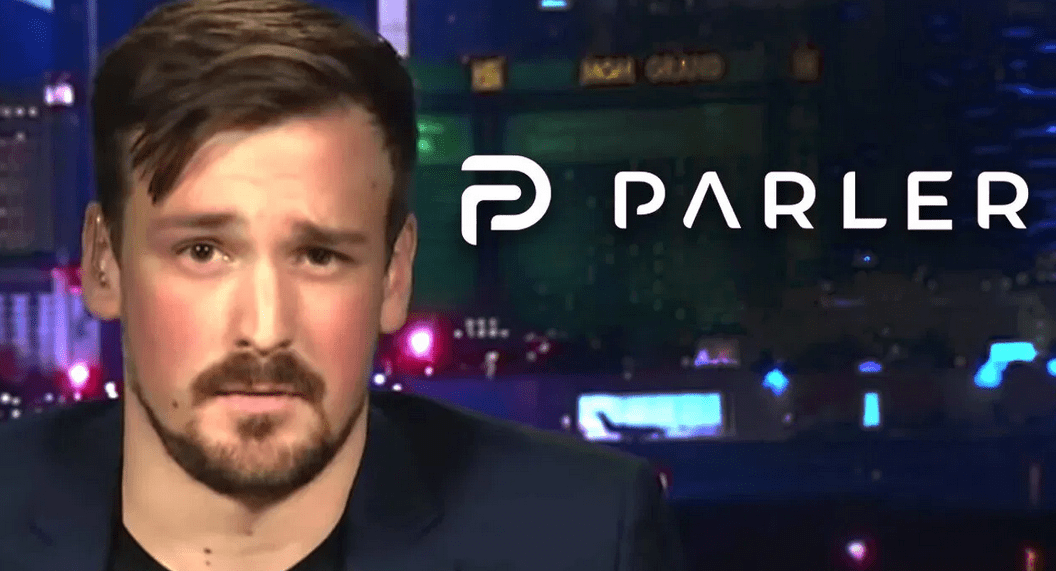 Parler CEO John Matze has been forced to flee his home and go into hiding after receiving an onslaught of left-wing death threats. Parler, a free speech social media platform, has been temporarily shut down in an extensive deplatforming campaign. Amazon promptly cut Parler's access to its Web Services after the US Capitol riot earlier this month, cherry-picking examples of content that violate Parler's terms of service and claiming the platform is being used for violent purposes.
Matze made the frank admission in a court filing for Parler's lawsuit against Amazon, requesting that the court keep any disclosures about his personal life and location secret. Parler is currently suing Amazon in federal court for its immediate revocation of Parler's hosting agreement, arguing that Amazon agreed to provide 30 days notice before any potential termination of Parler's hosting, pursuant to the party's original agreement.
Matze reveals that he's been forced to leave his home and go into hiding with his family, citing Amazon Web Services' "vilification" of his company.
take our poll - story continues below
Completing this poll grants you access to Big League Politics updates free of charge. You may opt out at anytime. You also agree to this site's Privacy Policy and Terms of Use.
Employees of Amazon have allegedly been threatened and harassed as well for shutting down Parler. The court filing in favor of redaction references these threats in requesting the court provide redaction of personal information to both sides.
"Both sides of this dispute have shown that their employees have suffered real harassment and threats—including, on both sides, death threats—owing to the charged nature of this litigation.
Parler therefore agrees with AWS that safety and security concerns justify the limited sealings requested here," Parler requests in the Amazon lawsuit.
Parler's administrators are still seeking to return the free speech social media platform to full operation, although it could take weeks to bring it back online. They may have learned a lesson about the futility of contracting hosting services with a Big Tech monopoly such as Amazon.
---
Follow me on Twitter @Wildman_AZ, on Parler @Moorhead, and on Gab @WildmanAZ.