Accused Transgender School Shooter Reveals Motive Was Revenge Against Those Who Considered Him 'Disgusting'
The transgender shooting suspect allegedly wanted to punish those in society who were appalled by his lifestyle.
Alec McKinney, a 16-year-old transgender boy who is accused of committing a mass shooting at the Science, Technology, Engineering and Math (STEM) School in Highlands Ranch, CO last month, has revealed his motive in court. He wanted to make cisgendered students pay for judging him and his lifestyle choice, according to court documents.
McKinney, who is in the pre-op phase of transitioning to be a man, said to police that he recruited his accomplice, Devon Erickson, 18, to help carry out the heinous acts that took the life of one student and severely injured eight others.
Revenge was an apparent part of McKinney's motive for allegedly committing the shooting, as at least one individual was targeted because they "called him names and said he was disgusting for trying to be a guy," according to the affidavit that was released on Thursday after court documents were unsealed by Douglas County District Judge Theresa Slade.
Trending: Democrats Move to Ban Trump Supporters From Joining the Military and Holding Federal Jobs
McKinney said he wanted to make others who were normal "experience bad things [and] to suffer from trauma like he has had to in his life and to realize that the world is a bad place," according to court documents. He fired two handguns in a classroom until the firearms were emptied, police said.
take our poll - story continues below
Completing this poll grants you access to Big League Politics updates free of charge. You may opt out at anytime. You also agree to this site's Privacy Policy and Terms of Use.
The affidavit states that his accomplice was reticent about committing the mass murder, as Erickson claims that he was "in shock and stated that he didn't want anyone to get shot." He claims he was threatened by McKinney into being his accomplice.
"Devin told [McKinney] a few weeks prior that he parents owned guns and they were locked in a safe," investigators said.
According to a probable cause statement: "Devon repeatedly claimed he was going to stop [McKinney] but couldn't articulate how or why he never told an adult."
McKinney allegedly wanted to commit suicide after finishing the slaying, but failed to remove the safety mechanism on the gun he left the classroom with. He admits hat she did in fact threaten his accomplice with an ax to get access to Erickson's parents' firearms.
The alleged shooters used cocaine and set Erickson's mother's car ablaze after spray painting the vehicle before heading off to the STEM school on that fateful day.
Kendrick Castillo, 18, was the man who died as a result of their alleged rampage. He charged the shooters and potentially saved many lives as a result of his display of heroism.
Kendrick Castillo, who died stopping a school shooter at the STEM School Highlands Ranch, was not forgotten by his classmates.

A beautiful tribute for this hero. pic.twitter.com/KEvwCjhpfP

— Ryan Fournier (@RyanAFournier) June 3, 2019
—HONORING A HERO—

Hundreds of jeeps line the road in Highlands Ranch, ready to honor fallen-student Kendrick Castillo at his memorial service

Castillo was killed last week during the #STEMshooting. He was known for his love of robotics & Jeeps
Friends say he died rushing gunman pic.twitter.com/CTx4k1jKNz

— Dillon Thomas (@DillonMThomas) May 15, 2019
'I want to make something very, very clear.
Kendrick Castillo died a legend.
He died a trooper.
He got his ticket to Valhalla.
And I know he will be with me for the rest of my life.' – Brendan Bialy#STEMshootinghttps://t.co/mTbFNhYvLM pic.twitter.com/Zt02nm6ulE

— CBSDenver (@CBSDenver) May 8, 2019
McKinney's father has been revealed to be illegal alien Jose Evis Quintana who has a rap sheet including charges such as domestic violence and menacing with a weapon. McKinney's lawyers are trying to get him charged in juvenile court for added leniency, as the trial continues.
Parler CEO John Matze Forced to Flee Home Under Deluge of Left-Wing Terror Threats
Matze is suing Amazon for deplatforming Parler.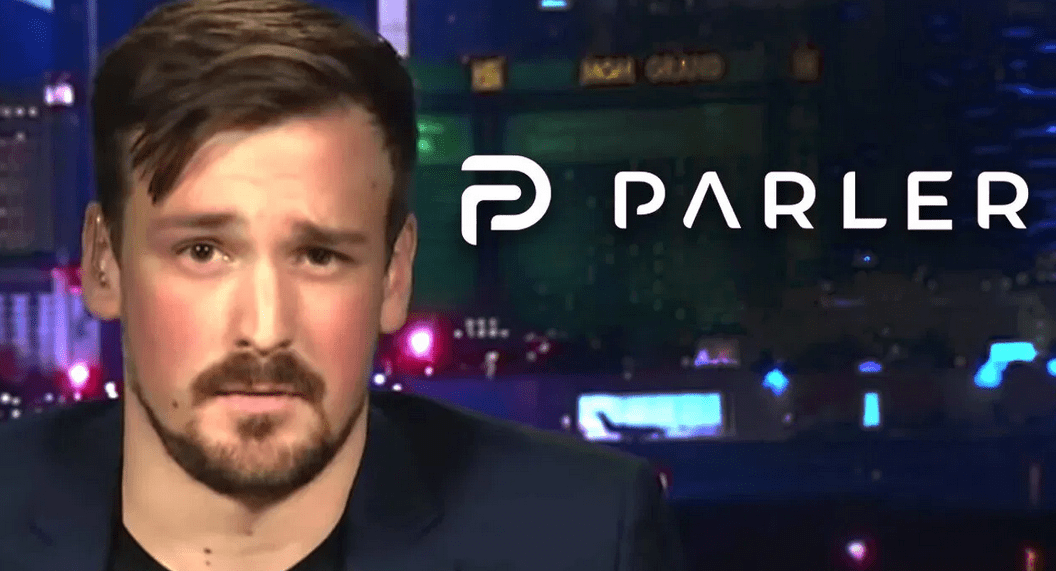 Parler CEO John Matze has been forced to flee his home and go into hiding after receiving an onslaught of left-wing death threats. Parler, a free speech social media platform, has been temporarily shut down in an extensive deplatforming campaign. Amazon promptly cut Parler's access to its Web Services after the US Capitol riot earlier this month, cherry-picking examples of content that violate Parler's terms of service and claiming the platform is being used for violent purposes.
Matze made the frank admission in a court filing for Parler's lawsuit against Amazon, requesting that the court keep any disclosures about his personal life and location secret. Parler is currently suing Amazon in federal court for its immediate revocation of Parler's hosting agreement, arguing that Amazon agreed to provide 30 days notice before any potential termination of Parler's hosting, pursuant to the party's original agreement.
Matze reveals that he's been forced to leave his home and go into hiding with his family, citing Amazon Web Services' "vilification" of his company.
take our poll - story continues below
Completing this poll grants you access to Big League Politics updates free of charge. You may opt out at anytime. You also agree to this site's Privacy Policy and Terms of Use.
Employees of Amazon have allegedly been threatened and harassed as well for shutting down Parler. The court filing in favor of redaction references these threats in requesting the court provide redaction of personal information to both sides.
"Both sides of this dispute have shown that their employees have suffered real harassment and threats—including, on both sides, death threats—owing to the charged nature of this litigation.
Parler therefore agrees with AWS that safety and security concerns justify the limited sealings requested here," Parler requests in the Amazon lawsuit.
Parler's administrators are still seeking to return the free speech social media platform to full operation, although it could take weeks to bring it back online. They may have learned a lesson about the futility of contracting hosting services with a Big Tech monopoly such as Amazon.
---
Follow me on Twitter @Wildman_AZ, on Parler @Moorhead, and on Gab @WildmanAZ.