Alabama Pushes Back Against LGBT Agenda, Bans Show Promoting Homosexuality to Kids
A controversial show promoting the LGBT agenda will not be shown on Alabama Public Television.
Alabama Public Television has declined to broadcast an episode of PBS's Arthur that promotes same-sex marriage to children.
The episode, which was broadcast into homes nationwide on May 13, showed the title character and his friends celebrating a homosexual wedding between their teacher and his gay lover.
Mike McKenzie, who works as director of programming at APT, decided to take a stand against the LGBT agenda and the indoctrination of children into this lifestyle.
Trending: Ex-Soviet Leader Gorbachev: US Capitol Riot "Planned in Advance, And It Is Clear by Whom"
"Parents have trusted Alabama Public Television for more than 50 years to provide children's programs that entertain, educate and inspire," Mckenzie said in an email.
take our poll - story continues below
Completing this poll grants you access to Big League Politics updates free of charge. You may opt out at anytime. You also agree to this site's Privacy Policy and Terms of Use.
"More importantly – although we strongly encourage parents to watch television with their children and talk about what they have learned afterwards – parents trust that their children can watch APT without their supervision. We also know that children who are younger than the 'target' audience for Arthur also watch the program," he added.
Instead of showing the controversial episode promoting same-sex marriage, APT opted to show a re-run of Arthur instead.
Arthur has been pushing this agenda for many years. In 2005, the program pushed lesbianism on children when a character on the show visited a friend who had two mothers. APT also objected to that programming at the time.
"'Our feeling is that we basically have a trust with parents about our programming. This program doesn't fit into that," APT's former director Allan Pizzato said.
This news saddens individuals eager to indoctrinate their children into LGBT, including substitute teacher Misty Souder, who saw leftist virtue-signaling regarding the episode on social media and wanted to be apart of the spectacle.
"I just want her to be aware," said Souder, who has a nine-year-old daughter she wanted to subject to the program. "There's too much going on not to stand up for stuff, even if it's Arthur. I never thought I'd be going to battle for a gay rat wedding, but here we are."
This is a continuation of LGBT activists deliberately targeting children for recruitment into their lifestyle that can lead to increased rates of mental illness, drug use, criminal behavior, and other harmful consequences.
Because of the LGBT agenda, kids are now the centerpieces at strip shows where they disrobe and gyrate as homosexuals gawk at them and throw dollar bills.
At 'Drag Queen Story Hour' events throughout the country, convicted child abusers are given intimate access to children to groom them, pervert them, and teach them how to twerk.
By promoting same-sex marriage, PBS's Arthur is effectively serving as a gateway for precocious children to be seduced into this lifestyle.
Parler CEO John Matze Forced to Flee Home Under Deluge of Left-Wing Terror Threats
Matze is suing Amazon for deplatforming Parler.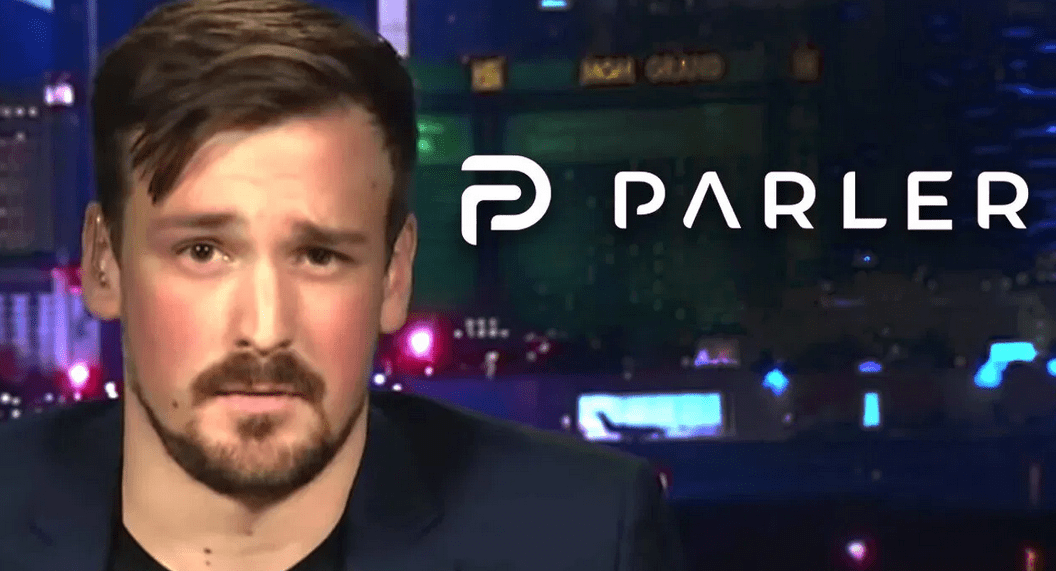 Parler CEO John Matze has been forced to flee his home and go into hiding after receiving an onslaught of left-wing death threats. Parler, a free speech social media platform, has been temporarily shut down in an extensive deplatforming campaign. Amazon promptly cut Parler's access to its Web Services after the US Capitol riot earlier this month, cherry-picking examples of content that violate Parler's terms of service and claiming the platform is being used for violent purposes.
Matze made the frank admission in a court filing for Parler's lawsuit against Amazon, requesting that the court keep any disclosures about his personal life and location secret. Parler is currently suing Amazon in federal court for its immediate revocation of Parler's hosting agreement, arguing that Amazon agreed to provide 30 days notice before any potential termination of Parler's hosting, pursuant to the party's original agreement.
Matze reveals that he's been forced to leave his home and go into hiding with his family, citing Amazon Web Services' "vilification" of his company.
take our poll - story continues below
Completing this poll grants you access to Big League Politics updates free of charge. You may opt out at anytime. You also agree to this site's Privacy Policy and Terms of Use.
Employees of Amazon have allegedly been threatened and harassed as well for shutting down Parler. The court filing in favor of redaction references these threats in requesting the court provide redaction of personal information to both sides.
"Both sides of this dispute have shown that their employees have suffered real harassment and threats—including, on both sides, death threats—owing to the charged nature of this litigation.
Parler therefore agrees with AWS that safety and security concerns justify the limited sealings requested here," Parler requests in the Amazon lawsuit.
Parler's administrators are still seeking to return the free speech social media platform to full operation, although it could take weeks to bring it back online. They may have learned a lesson about the futility of contracting hosting services with a Big Tech monopoly such as Amazon.
---
Follow me on Twitter @Wildman_AZ, on Parler @Moorhead, and on Gab @WildmanAZ.