Alex Jones: '5.6 Million New Subscribers' Since Internet Ban
Radio show host Alex Jones said that he has gained 5.6 million new subscribers since he was de-platformed by most of Silicon Valley's tech giants on Monday.
"The good news is Infowars has had the highest traffic it's ever had – 5.6 million new subscribers in the past 48 hours – and so has my radio show," Jones told Daily Mail in an exclusive interview. "We've never had this much people signing up for our news letter, podcast, video feeds, they're all hitting subscribe, subscribe, subscribe."
Facebook, Apple, and YouTube all banned Jones and his network, InfoWars, earlier this week.
"Because I play devil's advocate, because I play both sides, they've taken me out of context, they are using me as a test case to try to bring an EU style web censorship," he said. "They've got mainline Democratic senators saying they ought to restrict Fox News, Tucker Carlson, Matt Drudge, the President himself."
Trending: GOP Establishment Threatens President Trump with Impeachment Unless He Denies Election Fraud
It is evident that he has gained followers despite the ban, or perhaps because of it.
take our poll - story continues below
Completing this poll grants you access to Big League Politics updates free of charge. You may opt out at anytime. You also agree to this site's Privacy Policy and Terms of Use.
A popular news reporter is gaining a massive amount of followers on Twitter after being banned from Facebook, YouTube, and Apple iTunes.

According to SocialBlade, InfoWars frontman Alex Jones has gained nearly 22,000 followers today. Before his ban from three of the largest tech giants in the world, he was gaining between 200-300 per day.

Likewise, the InfoWars Twitter account is rapidly gaining followers, increasing from a net of about zero new followers per day, to 4,246 today.
"This is very anti-free speech, this is very deceptive," he said. "The Democrats are trying to demonize free speech, set the precedent to try to restrict free speech and so it's a very villainous overall program."
Even after an unprecedented level of censorship, Jones remains undeterred.
"Even if I was ever defeated, from other places around the world victory is going to come, this fight for human liberty is unstoppable…people understand what's happening and we're gonna go on to the end whatever the cost is. We're gonna never surrender."
Parler CEO "Confident" Platform Will Return to the Internet by the End of the Month
Parler aims to return, soon.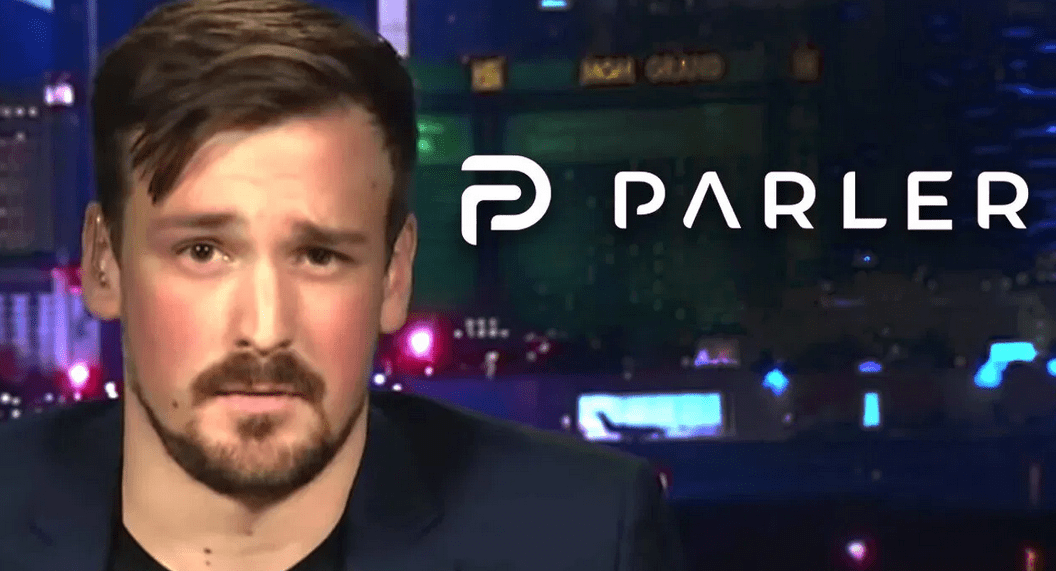 Parler CEO John Matze confirmed that he's "confident" the free speech social media service will return to the internet by the end of the month, speaking in an interview with Fox News.
"Every day it changes wildly, but I feel confident now," Matze said. "We're making significant progress. When you go into Parler.com it doesn't go into the void now, it hits a server, and it returns just one piece of information."
"I'm confident that by the end of the month, we'll be back up."
Amazon Web Hosting cancelled its hosting of Parler earlier this month. Big Tech oligarchs have blamed the service for the raucous US Capitol protest and riot earlier this month, even as evidence suggests the overwhelming majority of the planning for the event was undertaken on Twitter and Facebook.
take our poll - story continues below
Completing this poll grants you access to Big League Politics updates free of charge. You may opt out at anytime. You also agree to this site's Privacy Policy and Terms of Use.
It's a possibility that Parler could contract web hosting services with a company located in the Russian Federation, a country where the overbearing atmosphere of western political censorship isn't as strong.
Parler is currently litigating with Amazon for the arbitrary cancellation of its hosting agreement, pointing out a provision in the contract between the two companies that mandated a 30-day warning before any termination of service.
A message from conservative commentator Dan Bongino, an investor in the free speech platform, is featured on Parler's temporary web page.
As Parler remains defunct, free speech platform Gab remains fully operational and has incurred record-setting growth in the last several weeks. Gab's hosting and server infrastructure is all internally owned and managed, providing immunity to deplatforming attempts on the part of Big Tech.
---
Follow me on Twitter @Wildman_AZ, on Parler @Moorhead, and on Gab @WildmanAZ.