Amazon Employees Bought NYC Area Real Estate Before HQ Gimmick was Announced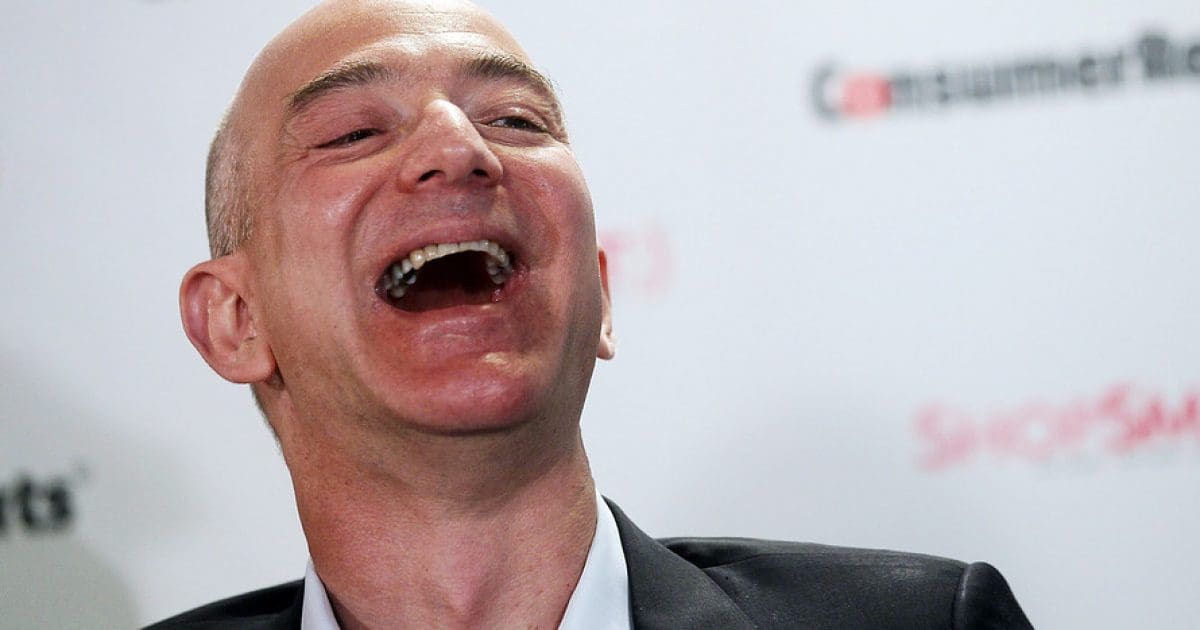 Amazon became the target of a massive backlash after helping themselves to a massive crony capitalist feast earlier this month, announcing that they'd be opening two new headquarters in New York City and Arlington, Virginia. A major point of contention between the behemoth company and area residents exploded as it was revealed that one of the world's wealthiest private companies would be receiving $1.5 billion and $573 million respectively from New York and Virginia state and local governments for the 'gift' of the new facilities.
Even a sizable wealth transfer directly from taxpayers to Amazon may not be enough, it seems. The Wall Street Journal revealed that unnamed employees of Amazon now stand to become beneficiaries of the crony deal, having bought up New Jersey and Queens real estate shortly before the adjacent location of the new New York headquarters became publicly confirmed. While the conveniently timed purchase of the Amazon employees is similar in nature to highly illegal insider trading, real estate lawyers speaking to the Wall Street Journal said they didn't believe trading laws pertaining to real estate as opposed to publicly traded stock existed, making the corporate corruption of the property grab completely legal.
The Democrat Governor of New York, Andrew Cuomo, sought to alleviate the backlash against the massive transfer of taxpayer funds to a company owned by one of the richest people on earth with a strawman argument. He claimed that the sum of $1.5 billion dollars in corporate subsidies handed to Amazon would "cost us nothing," and that only an odd bedfellow's coalition of "extreme conservatives and socialist" would oppose the crony deal.
Trending: Nebraska Small Business Owner Commits Suicide After Being Railroaded With Manslaughter For Defending His Bar From Criminal Rioters
$1.5 billion may seem like mere crumbs to the Governor of New York, but the taxpayer could be on the line for much more if the corrupt real estate dealings of Amazon employees is a sign of what's to come for New York and Virginia residents.
SHAME: Democrats Are Blocking Stimulus Legislation That Includes Second $1,200 TrumpBux Check
Democrats in Congress are blocking a bipartisan $1.5 trillion stimulus package that includes a second round of $1,200 TrumpBux payments to Americans.
Leading House Democrats are saying the bill isn't big enough of a giveaway, but they favor stimulus measures that would divert funds away from the pockets of everyday Americans to institutions. They want to bail out Democrat state and local governments, and are willing to block TrumpBux payments to Americans if they aren't allowed to.
The House passed a $3.4 trillion stimulus package in May that was shot down by Senate Republicans. The latest $1.4 stimulus legislation has been presented as a compromise, after House Democrats in turn rejected a thin $500 billion stimulus package proposed by Republicans last week. That package did not include a second round of $1,200 payments, and Republicans are now willing to sign off on another TrumpBux payment in order to pass another round of stimulus.
The $1.5 trillion stimulus legislation emerged from the Problem Solvers Caucus, a group of 25 Republicans and 25 Democrats who emphasize bipartisanship and common ground. Aside from TrumpBux 2, it features $500 billion for cities and states, unemployment insurance of $600 a week, increased SNAP benefits and rental assistance.
take our poll - story continues below
Completing this poll grants you access to Big League Politics updates free of charge. You may opt out at anytime. You also agree to this site's Privacy Policy and Terms of Use.
Steny Hoyer and Nancy Pelosi are claiming the legislation doesn't go far enough and that it "leaves too many needs unmet."
Pelosi and House Democrats are insisting that Congress will remain in session until a second stimulus agreement is met, but in rejecting the Problem Solvers Caucus legislation they're already shown they're not open to a generous compromise.
Try asking everyday working Americans of all stripes and walks of life if they're willing to wait or even go without a second $1,200 stimulus payment in order to provide a bigger bailout to states and cities that already engage in questionable budgetary practices to begin with. The Democrats are resolutely determined to avoid making people the priority in  a stimulus package, and will block stimulus legislation to do so.