Amazon Employees Bought NYC Area Real Estate Before HQ Gimmick was Announced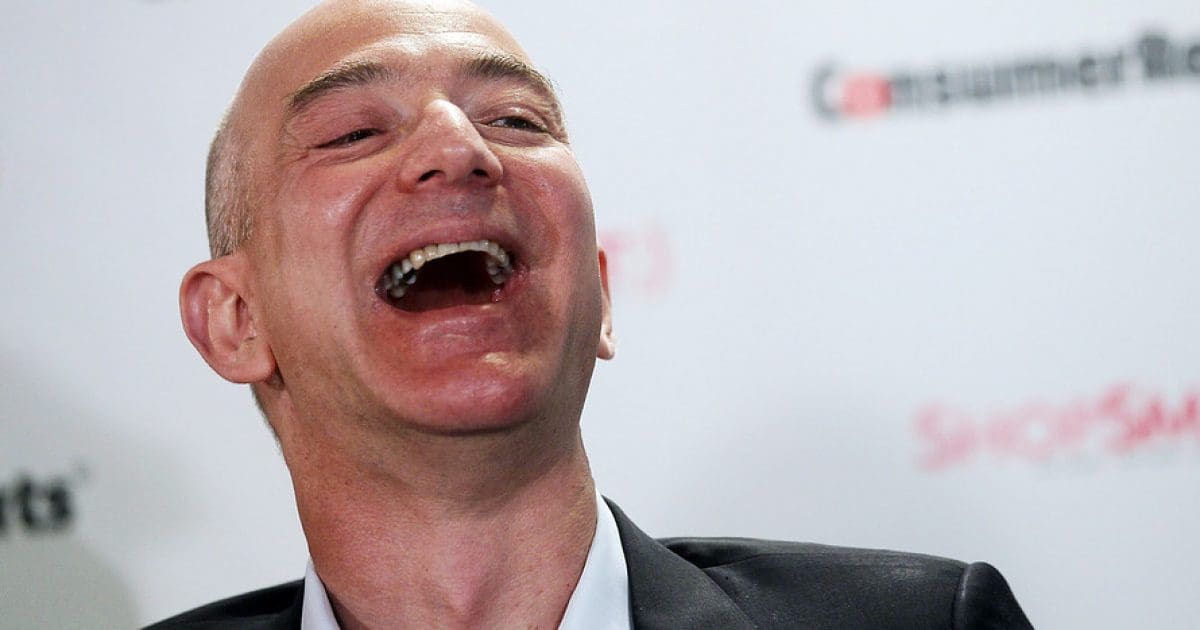 Amazon became the target of a massive backlash after helping themselves to a massive crony capitalist feast earlier this month, announcing that they'd be opening two new headquarters in New York City and Arlington, Virginia. A major point of contention between the behemoth company and area residents exploded as it was revealed that one of the world's wealthiest private companies would be receiving $1.5 billion and $573 million respectively from New York and Virginia state and local governments for the 'gift' of the new facilities.
Even a sizable wealth transfer directly from taxpayers to Amazon may not be enough, it seems. The Wall Street Journal revealed that unnamed employees of Amazon now stand to become beneficiaries of the crony deal, having bought up New Jersey and Queens real estate shortly before the adjacent location of the new New York headquarters became publicly confirmed. While the conveniently timed purchase of the Amazon employees is similar in nature to highly illegal insider trading, real estate lawyers speaking to the Wall Street Journal said they didn't believe trading laws pertaining to real estate as opposed to publicly traded stock existed, making the corporate corruption of the property grab completely legal.
The Democrat Governor of New York, Andrew Cuomo, sought to alleviate the backlash against the massive transfer of taxpayer funds to a company owned by one of the richest people on earth with a strawman argument. He claimed that the sum of $1.5 billion dollars in corporate subsidies handed to Amazon would "cost us nothing," and that only an odd bedfellow's coalition of "extreme conservatives and socialist" would oppose the crony deal.
Trending: Portland ANTIFA Riots Continue in Biden's Presidency as Thugs Terrorize Businesses, Citizens in Leftist Pogrom
$1.5 billion may seem like mere crumbs to the Governor of New York, but the taxpayer could be on the line for much more if the corrupt real estate dealings of Amazon employees is a sign of what's to come for New York and Virginia residents.
$1.9 Trillion Stimulus Package Passes the House With $15 Minimum Wage
The bill includes $1,400 stimulus checks.
The House of Representatives passed President Joe Biden's $1.9 trillion dollar stimulus package in a near party-line vote on Friday night. Two Democrats deflected, declining to vote for the bill.
The bill includes a provision to raise the federal minimum wage to $15 an hour. This provision is likely to be removed in the Senate, with the Senate parliamentarian ruling that a spending and appropriations package can't include a minimum wage increase.
Republican critics of the bill have alleged that the legislation is weighted towards 'pork' spending, with hundreds of billions delegated in the spending package that have little to do with the coronavirus. Senators such as Mitt Romney have pointed out that the bill provides billions in funding to state governments such as California, which incurred a budgetary surplus in 2020. Critics have alleged that a third stimulus package should be more directly targeted, with the federal government incurring the largest budget deficit in the history of the United States in 2020.
The package's main provision is a round of $1,400 stimulus checks for all taxpayers who filed less than $75,000 in their 2019 tax return.
take our poll - story continues below
Completing this poll grants you access to Big League Politics updates free of charge. You may opt out at anytime. You also agree to this site's Privacy Policy and Terms of Use.
Senate Democrats are determined to pass the large stimulus package using budget reconciliation, a process that would only require 50 votes to pass. Biden's voter base have become increasingly impatient, with the Democrat having previously promised that stimulus checks would be issued immediately after his ascension to the presidential throne.
If left-wing pork projects prevent Biden from delivering on his game-changing campaign promise of stimulus checks, his presidency will be exposed as little more than a false bill of goods sold by the feckless establishment since the beginning.
---
Follow me on Gab @WildmanAZ, Twitter @Wildman_AZ, and on Parler @Moorhead.