Anti-Defamation League Hits Michelle Malkin with Shameful 'White Supremacy' Smear
They say she is normalizing white supremacy.
The vehemently anti-Trump, anti-American, anti-Constitution organization – the Anti-Defamation League (ADL) – has started a vicious smear campaign against right-wing pundit Michelle Malkin for "normalizing white supremacy."
"Conservative pundit and syndicated columnist Michelle Malkin has a long history of divisive rhetoric around a range of issues – particularly immigration. In the past year, however, she has publicly and explicitly allied herself with white supremacists, particularly the so-called "groypers," appearing on white supremacist podcasts and other online programs," the ADL wrote.
"Malkin's bold support of and interaction with white supremacists points to the increasingly fine line between people who call themselves "American nationalists" and recognizable white supremacy," they added.
Trending: Ex-Soviet Leader Gorbachev: US Capitol Riot "Planned in Advance, And It Is Clear by Whom"
ADL uses guilt-by-association tactics to attack Malkin in their smear. She has appeared with or vouched for "America First" leaders like Nick Fuentes, Gavin McInnes, Patrick Casey, Scott Greer and Vincent James in recent months, which the ADL finds unacceptable.
take our poll - story continues below
Completing this poll grants you access to Big League Politics updates free of charge. You may opt out at anytime. You also agree to this site's Privacy Policy and Terms of Use.
"Malkin has clearly crossed a boundary in terms of her association with white supremacists. Nick Fuentes and the groypers present themselves as Christian conservatives and American nationalists while they attempt to normalize white supremacist views. Malkin justifies her embrace of those views by arguing that her "enemies" (the left, mainstream media, social media sites and now mainstream conservatives) are attacking "dissident voices," including her own," the ADL wrote.
They also hammered Malkin for appearing at the America First Political Action Conference (AFPAC) in February, in which she gave a speech about the importance of nationalism and protecting the demographic integrity of America.
"I will tell you that over the years I have tried to drum into the heads of normies, that the brave formulation of being against illegal immigration, but for legal immigration is kindergarten level thinking. And it is really alarming that even after all of this time that the cognitive handicaps of so many people who consider themselves America Firsters, is such that they don't even know the basic fact that we grant 1.1 million Green Cards to this country every year," she said during her iconic speech.
She also hammered the ADL for their dishonest and disreputable tactics during her AFPAC speech.
"It's anti-Semitic to mention George Soros's billions. It's anti-Semitic to criticize the Anti-Defamation League. It's anti-Semitic to question whatever the precise number is of people who perished in World War II. It is anti-Semitic for me, being married to a 100% Ashkenazi Jew, to question dual loyalties of people who are working here as agents of a foreign country," Malkin said.
"I feel very confident that you, the Light Brigade, the America First Brigade, are well positioned to do what so few other grassroots revolts and rebellions have succeeded in doing. I believe in you," she said to conclude her speech. "I honor your charge. I honor your mission. You may not have finances, but you have faith in this country and you have many more friends than you know. God bless you."
With the Conservative Inc. establishment unable to destroy Malkin, the far-left ADL is now trying to ruin her career. Their plot is not likely to succeed.
Parler CEO John Matze Forced to Flee Home Under Deluge of Left-Wing Terror Threats
Matze is suing Amazon for deplatforming Parler.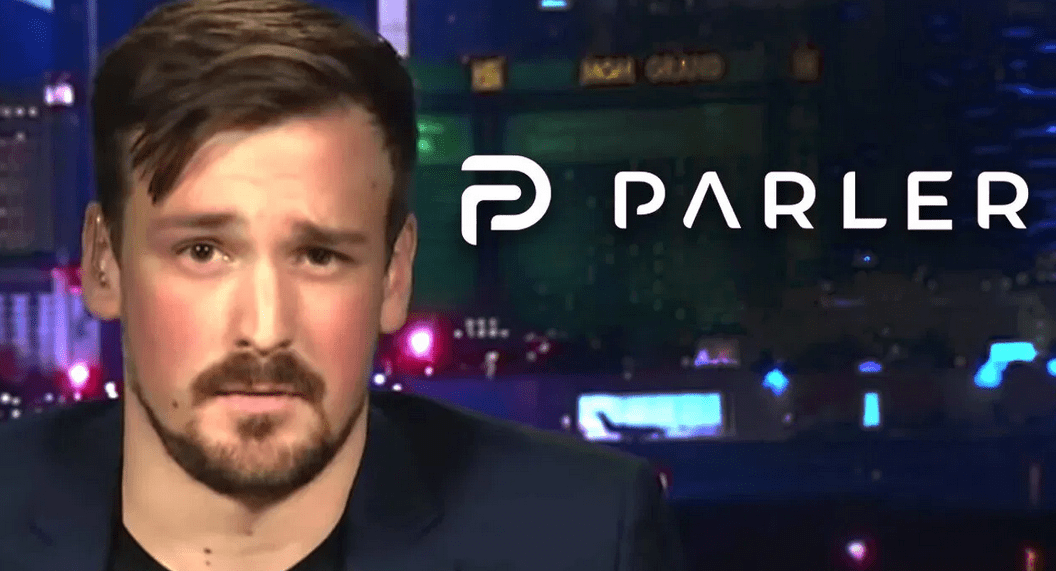 Parler CEO John Matze has been forced to flee his home and go into hiding after receiving an onslaught of left-wing death threats. Parler, a free speech social media platform, has been temporarily shut down in an extensive deplatforming campaign. Amazon promptly cut Parler's access to its Web Services after the US Capitol riot earlier this month, cherry-picking examples of content that violate Parler's terms of service and claiming the platform is being used for violent purposes.
Matze made the frank admission in a court filing for Parler's lawsuit against Amazon, requesting that the court keep any disclosures about his personal life and location secret. Parler is currently suing Amazon in federal court for its immediate revocation of Parler's hosting agreement, arguing that Amazon agreed to provide 30 days notice before any potential termination of Parler's hosting, pursuant to the party's original agreement.
Matze reveals that he's been forced to leave his home and go into hiding with his family, citing Amazon Web Services' "vilification" of his company.
take our poll - story continues below
Completing this poll grants you access to Big League Politics updates free of charge. You may opt out at anytime. You also agree to this site's Privacy Policy and Terms of Use.
Employees of Amazon have allegedly been threatened and harassed as well for shutting down Parler. The court filing in favor of redaction references these threats in requesting the court provide redaction of personal information to both sides.
"Both sides of this dispute have shown that their employees have suffered real harassment and threats—including, on both sides, death threats—owing to the charged nature of this litigation.
Parler therefore agrees with AWS that safety and security concerns justify the limited sealings requested here," Parler requests in the Amazon lawsuit.
Parler's administrators are still seeking to return the free speech social media platform to full operation, although it could take weeks to bring it back online. They may have learned a lesson about the futility of contracting hosting services with a Big Tech monopoly such as Amazon.
---
Follow me on Twitter @Wildman_AZ, on Parler @Moorhead, and on Gab @WildmanAZ.