Antifa Activist Arrested, Bombs and Guns Found At His Home
They truly are a terrorist group.
Update at bottom
In a situation largely ignored by the mainstream media, a 43-year-old man in Sioux Falls, South  Dakota was arrested in connection to a string of burglaries. After being arrested, police found multiple items related to the left-wing terrorist group Antifa, along with bombs and guns in his home.
Authorities connected the man, Mark Einerwold, to three separate burglaries throughout the months of June and July. A search warrant was served at the man's residence in Sioux Falls on Tuesday, where the aforementioned items were found.
Trending: Democrats Move to Ban Trump Supporters From Joining the Military and Holding Federal Jobs
While police are not aware of his intentions, they surely were sinister, and the charges against him are almost certainly going to be severe.
take our poll - story continues below
Completing this poll grants you access to Big League Politics updates free of charge. You may opt out at anytime. You also agree to this site's Privacy Policy and Terms of Use.
Along with the police finding multiple firearms, they found a homemade firearm suppressor. Even owning the firearm suppressor is going to bring hefty charges that the Bureau of Alcohol, Tobacco, Firearms, and Explosives (ATF) will be more than happy to pursue.
Police also found multiple completed explosive devices, along with aluminum nitrate and aluminum powder, which are often used to make explosive devices, having no other use.
Sitting alongside items related to Antifa, was other items indicating extreme hatred for law enforcement and government. Authorities did not further explain what those items are.
Big League Politics has extensively covered Antifa, a so-called "anti-fascist" collective which has a long history of violence, racism, and full-on terrorism.
The mainstream media often ignored violence committed by antifa, while condemning conservative activists who defend themselves against their violence.
Just last month, the pro-free speech group Patriot Prayer, held a rally in Portland, Oregon that quickly delved into violence after Antifa supporters began throwing explosives into the crowd. At that particular event, the right-wing fraternal organization Proud Boys defended supporters of Patriot Prayer, often being forced to engage in defensive violence. After the event, most mainstream media outlets decried the defensive actions of the Proud Boys, while ignoring Antifa's violent actions.
When reviewing the facts, it becomes clear that Antifa have been the aggressors in virtually every act of political violence in the past year. Antifa members like Mark Einerword are dangers to the communities around them, and should be investigated by federal authorities as such.
Big League Politics will continue to bring you the truth about Antifa violence in America, and will update you on this story as developments come in.
UPDATE: Upon publishing this story, new information came out based on social media posts made by Einerword that cast doubt on his affiliation with Antifa. Multiple  posts on a Facebook page appearing to be his show signs of somebody with right-leaning political views, and not of somebody affiliated with Antifa. We will keep a close eye on developments to this story, and update it as needed. 
Parler CEO John Matze Forced to Flee Home Under Deluge of Left-Wing Terror Threats
Matze is suing Amazon for deplatforming Parler.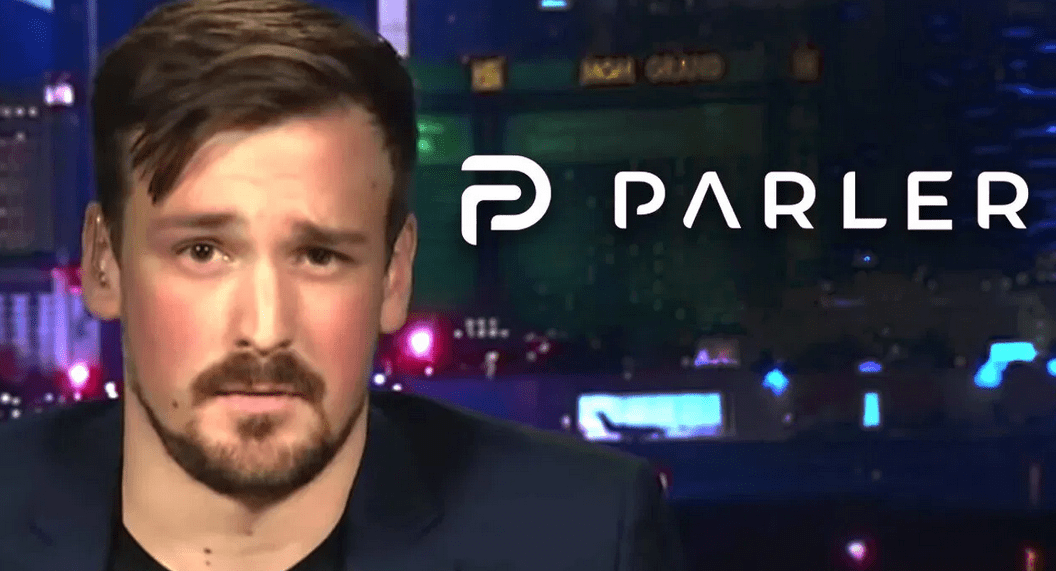 Parler CEO John Matze has been forced to flee his home and go into hiding after receiving an onslaught of left-wing death threats. Parler, a free speech social media platform, has been temporarily shut down in an extensive deplatforming campaign. Amazon promptly cut Parler's access to its Web Services after the US Capitol riot earlier this month, cherry-picking examples of content that violate Parler's terms of service and claiming the platform is being used for violent purposes.
Matze made the frank admission in a court filing for Parler's lawsuit against Amazon, requesting that the court keep any disclosures about his personal life and location secret. Parler is currently suing Amazon in federal court for its immediate revocation of Parler's hosting agreement, arguing that Amazon agreed to provide 30 days notice before any potential termination of Parler's hosting, pursuant to the party's original agreement.
Matze reveals that he's been forced to leave his home and go into hiding with his family, citing Amazon Web Services' "vilification" of his company.
take our poll - story continues below
Completing this poll grants you access to Big League Politics updates free of charge. You may opt out at anytime. You also agree to this site's Privacy Policy and Terms of Use.
Employees of Amazon have allegedly been threatened and harassed as well for shutting down Parler. The court filing in favor of redaction references these threats in requesting the court provide redaction of personal information to both sides.
"Both sides of this dispute have shown that their employees have suffered real harassment and threats—including, on both sides, death threats—owing to the charged nature of this litigation.
Parler therefore agrees with AWS that safety and security concerns justify the limited sealings requested here," Parler requests in the Amazon lawsuit.
Parler's administrators are still seeking to return the free speech social media platform to full operation, although it could take weeks to bring it back online. They may have learned a lesson about the futility of contracting hosting services with a Big Tech monopoly such as Amazon.
---
Follow me on Twitter @Wildman_AZ, on Parler @Moorhead, and on Gab @WildmanAZ.