ANTIFA Terror Leader Gets a Promotion After His Identity is Revealed to the Public
The institutional power behind ANTIFA is massive.
The Canadian junior high school teacher who was exposed as an ANTIFA terrorist leader earlier this week is getting a promotion after his identity was revealed to the public.
Kurt Phillips, the Canadian teacher who led a blog and a Twitter account that doxxed patriotic leaders and mobilized digital lynch mobs to destroy their lives, announced his promotion in a blog post published on Thursday.
"For over 12 years I have been anonymously tracking neo-Nazis and hate groups and sharing that information on this blog. I am proud of my work and stand by its accuracy. When we write about individuals and groups we use their own words and actions to describe what they've done. We don't make things up. If they're on the blog, there's a very good reason," Phillips wrote.
Trending: Ex-Soviet Leader Gorbachev: US Capitol Riot "Planned in Advance, And It Is Clear by Whom"
"I knew that one day my identity would become public. We know who is responsible and what they're capable of so they should just be left alone. I hope they find peace one day. Right now I am just so grateful to have the support of family, friends, and an entire community of people who have joined me in this project over the years," he added.
take our poll - story continues below
Completing this poll grants you access to Big League Politics updates free of charge. You may opt out at anytime. You also agree to this site's Privacy Policy and Terms of Use.
Phillips noted that he will be shuttering his blog, but only because of his promotion. He will serve as a board member on the non-profit Canadian Anti-Hate Network. In addition, Phillips will apparently be keeping his job teaching students at a Catholic School in Drumheller, Alberta. He defended his record as a teacher in his blog post.
"I have always encouraged critical thinking and free discussion in my class regardless of student's political beliefs. My only consistent demand is that students (as well as myself) treat each other with respect – and when disagreeing, do so in a manner that doesn't vilify the other person," Phillips claimed.
"In nearly 20 years I have never had a complaint about my teaching, and I believe my past students would confirm this, many of whom have reached out to support me. Like any good teacher, I did my best to teach the values of tolerance and diversity within the curriculum," he added.
While ANTIFA terror leaders get promoted after their identities are revealed, members of the Proud Boys and other patriotic organizations have their lives ruined for their associations.
Two members of the Proud Boys were sentenced to years in prison for merely defending themselves against ANTIFA thugs on the streets of New York City last year:
Two "Proud Boys" members were sentenced to four years in prison by a Manhattan judge on Tuesday after they defended themselves against ANTIFA terrorists who attacked a New York event featuring their leader, Gavin McInnes, over a year ago…

Maxwell Hare, 27, and John Kinsman, 40, were each sentenced to four years in prison by Justice Mark Dwyer, who made clear in his remarks that his ruling was meant to send a political message.

"It's a shame when some people jump up and down on a platform," Dwyer said, referring to McInnes, "and their followers, their soldiers, get into trouble."

"I'm not sure the most moral responsibility belongs to these two defendants," he added.

Dwyer also made a thinly-veiled reference comparing the Proud Boys to Nazi streetfighters in 1930s Germany.

"I know enough about history to know what happened in Europe in the '30s when political street brawls were allowed to go ahead," Dwyer said during the sentencing. "We don't want that to happen in New York."

10 Proud Boys members were charged as a result of their response to the coordinated ANTIFA terror attack on the MET last year. Seven ended up taking plea deals while one other individual is still awaiting trial.

"This is pure clown world. The fake news is leading to real sentences," McInnes explained in his response video to the sentencing.
The amount of institutional support that ANTIFA has garnered is staggering. The Cultural Marxist takeover of the West has been a resounding success, and violent left-wing extremists are the new ruling class.
SIGN YOUR BIG LEAGUE PETITION TO DESIGNATE ANTIFA A TERRORIST ORGANIZATION NOW!
Parler CEO John Matze Forced to Flee Home Under Deluge of Left-Wing Terror Threats
Matze is suing Amazon for deplatforming Parler.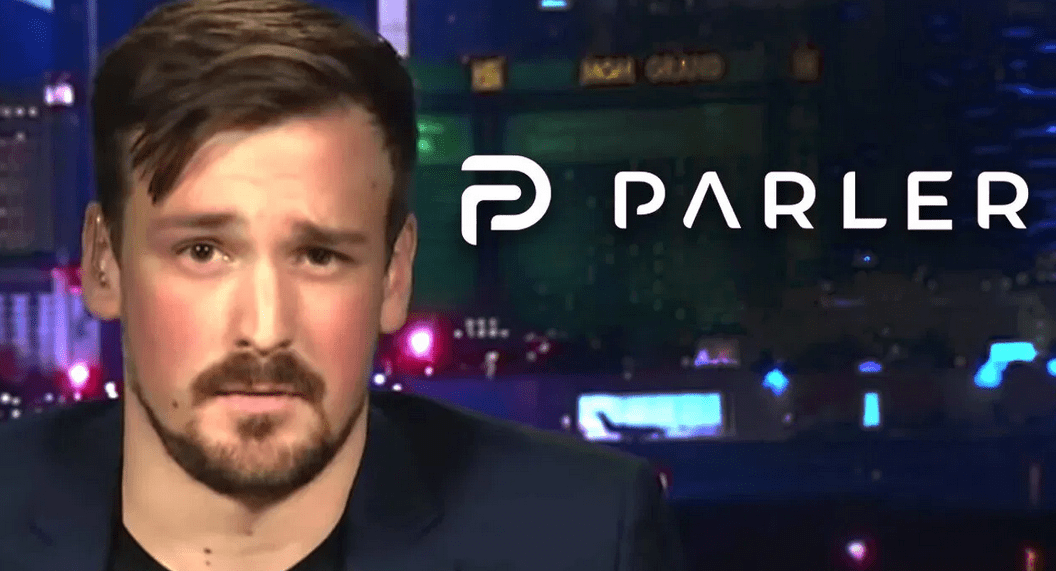 Parler CEO John Matze has been forced to flee his home and go into hiding after receiving an onslaught of left-wing death threats. Parler, a free speech social media platform, has been temporarily shut down in an extensive deplatforming campaign. Amazon promptly cut Parler's access to its Web Services after the US Capitol riot earlier this month, cherry-picking examples of content that violate Parler's terms of service and claiming the platform is being used for violent purposes.
Matze made the frank admission in a court filing for Parler's lawsuit against Amazon, requesting that the court keep any disclosures about his personal life and location secret. Parler is currently suing Amazon in federal court for its immediate revocation of Parler's hosting agreement, arguing that Amazon agreed to provide 30 days notice before any potential termination of Parler's hosting, pursuant to the party's original agreement.
Matze reveals that he's been forced to leave his home and go into hiding with his family, citing Amazon Web Services' "vilification" of his company.
take our poll - story continues below
Completing this poll grants you access to Big League Politics updates free of charge. You may opt out at anytime. You also agree to this site's Privacy Policy and Terms of Use.
Employees of Amazon have allegedly been threatened and harassed as well for shutting down Parler. The court filing in favor of redaction references these threats in requesting the court provide redaction of personal information to both sides.
"Both sides of this dispute have shown that their employees have suffered real harassment and threats—including, on both sides, death threats—owing to the charged nature of this litigation.
Parler therefore agrees with AWS that safety and security concerns justify the limited sealings requested here," Parler requests in the Amazon lawsuit.
Parler's administrators are still seeking to return the free speech social media platform to full operation, although it could take weeks to bring it back online. They may have learned a lesson about the futility of contracting hosting services with a Big Tech monopoly such as Amazon.
---
Follow me on Twitter @Wildman_AZ, on Parler @Moorhead, and on Gab @WildmanAZ.