ANTIFA Terrorist with History of Violent Behavior Gets No Jail Time After Attacking a Rabbi
These ANTIFA activists are protected by the establishment.
Jamal Oscar Williams, a well-known ANTIFA terrorist based out of the Pacific Northwest, did not receive jail time after "maliciously and intentionally" harassing, threatening, attacking and issuing death threats to a Jewish rabbi and a congregant.
Williams, a 44-year-old proud ANTIFA terrorist, was sentenced to participate in the King County Community Center for Alternative Programs (CCAP) by King County Judge Karen Donohue, who was appointed to the bench by far-left Washington Governor Jay Inslee, in lieu of jail time.
Their website explains CCAP as follows: "CCAP, formerly Day Reporting, holds offenders accountable to a weekly itinerary directed at involving the offender in a continuum of structured programs. The goal of CCAP is to assist offenders in changing those behaviors that have contributed to their being charged with a crime. CCAP provides on-site services as well as referrals to community-based services. Random drug tests are conducted to monitor for illegal drug use and consumption of alcohol. Offenders participating in CCAP receive an individual needs assessment and are scheduled for a variety of programs."
Trending: Democrats Move to Ban Trump Supporters From Joining the Military and Holding Federal Jobs
The court order also states that Williams is a welfare recipient. He receives subsidized housing through Plymouth Housing and will be put again in the Fare Start program to receive free food. These are programs he has been in for years and have done nothing to rehabilitate him.
take our poll - story continues below
Completing this poll grants you access to Big League Politics updates free of charge. You may opt out at anytime. You also agree to this site's Privacy Policy and Terms of Use.
Journalist Andy Ngo, whose brain was battered by the concrete milkshakes of ANTIFA in the Portland, Ore. streets, of The Post Millennial broke the story of how this far-left terrorist menaced Jewish people in sustained acts of anti-Semitic hate.
"Rabbi Shmuel Levitin and Ephraim Block were operating a permitted religious booth for the Sukkot Jewish holiday in downtown Seattle on October 11 when Williams allegedly approached them and shouted: 'Jews, Jews, Jews … give me your money!' He then said he had a gun and was going to kill them. Both Levitin and Block have beards and payots, or sideburns, and were wearing yarmulkes. Levitin is a rabbi at the Chabad of Downtown Seattle," Ngo wrote.
"Three days later, Williams returned and made similar threats and demands for money. On October 15, Williams followed the men into the lobby of their apartment building. After making more demands for money, he allegedly hurled candy from the concierge's desk at the men. Police later found and arrested Williams in a nearby area," he added.
In Aug. 2018, Williams was arrested while counter-protesting against a "Patriot Prayer" and Washington 3 Percenters rally. He also threatened Ngo with death threats later in the year and was caught on video doing so.
"I'm known to do this shit for real," an antifa protester said to me. "Are you willing to die for Youtube shit?…Death is coming to you." pic.twitter.com/bhK2wWkMBD

— Andy Ngo (@MrAndyNgo) December 2, 2018
"In addition to Williams's radical political activism with ANTIFA, he has a long history of criminal and harassing behavior. In Washington State, he was convicted in 2015 for felony harassment and domestic violence. He has multiple other convictions for assault and domestic violence. He also has a long violent criminal record in Alaska, where he used to live," Ngo wrote.
This serial criminal will be on the streets of the Pacific Northwest because the justice system, at least in liberal-dominated areas, is coddling and protecting ANTIFA and their legion of terrorist street thugs. Only after they are declared a terrorist group at the federal level can they be wiped out across the nation.
SIGN YOUR BIG LEAGUE PETITION TO DESIGNATE ANTIFA A TERRORIST ORGANIZATION NOW!
Parler CEO John Matze Forced to Flee Home Under Deluge of Left-Wing Terror Threats
Matze is suing Amazon for deplatforming Parler.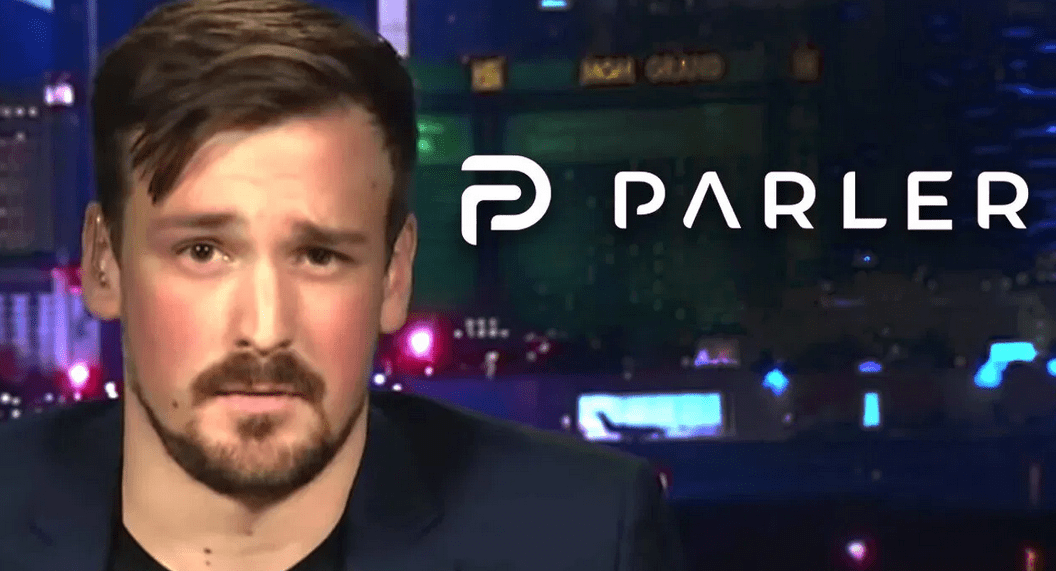 Parler CEO John Matze has been forced to flee his home and go into hiding after receiving an onslaught of left-wing death threats. Parler, a free speech social media platform, has been temporarily shut down in an extensive deplatforming campaign. Amazon promptly cut Parler's access to its Web Services after the US Capitol riot earlier this month, cherry-picking examples of content that violate Parler's terms of service and claiming the platform is being used for violent purposes.
Matze made the frank admission in a court filing for Parler's lawsuit against Amazon, requesting that the court keep any disclosures about his personal life and location secret. Parler is currently suing Amazon in federal court for its immediate revocation of Parler's hosting agreement, arguing that Amazon agreed to provide 30 days notice before any potential termination of Parler's hosting, pursuant to the party's original agreement.
Matze reveals that he's been forced to leave his home and go into hiding with his family, citing Amazon Web Services' "vilification" of his company.
take our poll - story continues below
Completing this poll grants you access to Big League Politics updates free of charge. You may opt out at anytime. You also agree to this site's Privacy Policy and Terms of Use.
Employees of Amazon have allegedly been threatened and harassed as well for shutting down Parler. The court filing in favor of redaction references these threats in requesting the court provide redaction of personal information to both sides.
"Both sides of this dispute have shown that their employees have suffered real harassment and threats—including, on both sides, death threats—owing to the charged nature of this litigation.
Parler therefore agrees with AWS that safety and security concerns justify the limited sealings requested here," Parler requests in the Amazon lawsuit.
Parler's administrators are still seeking to return the free speech social media platform to full operation, although it could take weeks to bring it back online. They may have learned a lesson about the futility of contracting hosting services with a Big Tech monopoly such as Amazon.
---
Follow me on Twitter @Wildman_AZ, on Parler @Moorhead, and on Gab @WildmanAZ.