WATCH: ANTIFA Terrorizes Senior Citizen in Walker Outside of Dave Rubin Event, Calls Her 'Nazi Scum'
This terrorist group is a serious problem around the world.
SIGN YOUR BIG LEAGUE PETITION TO DESIGNATE ANTIFA A TERRORIST ORGANIZATION NOW!
ANTIFA terrorists targeted a senior citizen in a walker yesterday during their latest rampage on the streets of Hamilton, Ontario as they protested an event hosted by the People's Party featuring podcast host Dave Rubin and Canadian MP Maxime Bernier.
The shocking video of ANTIFA calling the elderly woman "Nazi scum" and bullying her on the streets can be seen here:
Antifa protestors harass senior woman in walker outside of @RubinReport @MaximeBernier eventpic.twitter.com/dJfit291Sa

Trending: Ex-Soviet Leader Gorbachev: US Capitol Riot "Planned in Advance, And It Is Clear by Whom"

— The Post Millennial (@TPostMillennial) September 30, 2019
take our poll - story continues below
Completing this poll grants you access to Big League Politics updates free of charge. You may opt out at anytime. You also agree to this site's Privacy Policy and Terms of Use.
ANTIFA and their affiliated groups had previously tried to get the event cancelled, as they continue their campaign against freedom of speech for their political opponents.
I have just offered to cover the 10x security fee myself. cc: @BarrettWilson6 @GadSaad @MaximeBernier

— Dave Rubin (@RubinReport) September 26, 2019
Evan Balgord, who works as the Executive Director of the Canadian Anti-Hate Network, wrote an op/ed filled with deceptions in an attempt to incite violent left-wing extremists against the event. This may have been what prompted the ANTIFA backlash that put the elderly woman in danger.
"Hamilton has become a front-line of hate group activity because their supporters believe the Hamilton Police Service approves of their demonstrations and shares their hate for anti-fascists. They think they will be treated with kid gloves by police. Now, Hamilton's reputation as a battlefield has drawn the PPC," Balgord wrote.
"The Superior Court recently ruled that the Ottawa Library was within its rights to cancel a screening of an Islamophobic movie. Specifically, because the library was renting space it was a private, not public, matter and the library had no obligation to rent that space. This ruling suggests that Mohawk College can't be forced to provide a private space either," he added.
The far-left extremist concluded his op/ed with what could be considered a veiled threat of violence toward event attendees, organizers, and venue operators.
"We would argue Mohawk College has every right to cancel this event, and therefore shares responsibility for what happens. We urge them to make a principled decision," Balgord wrote.
At a certain point, Rubin feared that the event was not going to take place due to the left-wing threats that were being levied against it.
It appears that my event with @MaximeBernier on September 29th has been cancelled due to threats from Antifa and this insane piece in the local paper. The school is now demanding 10 times the original security costs and could demand more before showtime: https://t.co/AMbgX9qyX7 pic.twitter.com/Iry2sb7bfV

— Dave Rubin (@RubinReport) September 26, 2019
However, the tactics of the extreme left eventually failed, and the event was allowed to take place despite ANTIFA's best efforts. Rubin noted the bias from the Canadian state media in covering the event after the fact in a Twitter post:
Nice doublespeak by CBC. When we arrived Antifa began pushing people and getting in our faces. A couple people helped move us through the crowd so we wouldn't get assaulted. It turned violent because people wanted to attend. So yes, Antifa was peaceful until others showed up. pic.twitter.com/JGkvm31CsL

— Dave Rubin (@RubinReport) September 30, 2019
ANTIFA terrorism being fostered and excused by the fake news media is not just a problem in the United States. It is a global menace that threatens the future of Western civilization.
SIGN YOUR BIG LEAGUE PETITION TO DESIGNATE ANTIFA A TERRORIST ORGANIZATION NOW!
Parler CEO John Matze Forced to Flee Home Under Deluge of Left-Wing Terror Threats
Matze is suing Amazon for deplatforming Parler.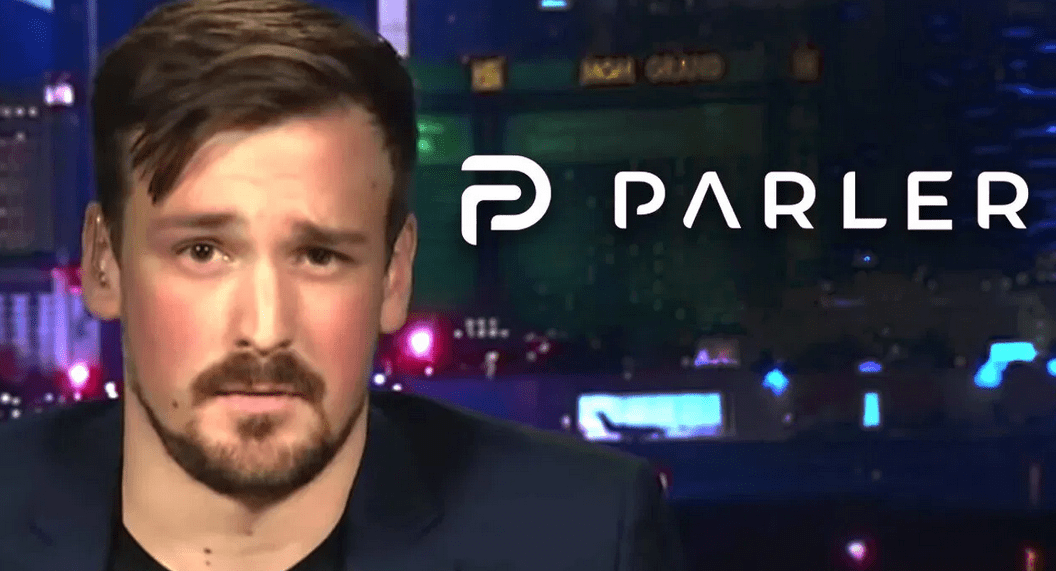 Parler CEO John Matze has been forced to flee his home and go into hiding after receiving an onslaught of left-wing death threats. Parler, a free speech social media platform, has been temporarily shut down in an extensive deplatforming campaign. Amazon promptly cut Parler's access to its Web Services after the US Capitol riot earlier this month, cherry-picking examples of content that violate Parler's terms of service and claiming the platform is being used for violent purposes.
Matze made the frank admission in a court filing for Parler's lawsuit against Amazon, requesting that the court keep any disclosures about his personal life and location secret. Parler is currently suing Amazon in federal court for its immediate revocation of Parler's hosting agreement, arguing that Amazon agreed to provide 30 days notice before any potential termination of Parler's hosting, pursuant to the party's original agreement.
Matze reveals that he's been forced to leave his home and go into hiding with his family, citing Amazon Web Services' "vilification" of his company.
take our poll - story continues below
Completing this poll grants you access to Big League Politics updates free of charge. You may opt out at anytime. You also agree to this site's Privacy Policy and Terms of Use.
Employees of Amazon have allegedly been threatened and harassed as well for shutting down Parler. The court filing in favor of redaction references these threats in requesting the court provide redaction of personal information to both sides.
"Both sides of this dispute have shown that their employees have suffered real harassment and threats—including, on both sides, death threats—owing to the charged nature of this litigation.
Parler therefore agrees with AWS that safety and security concerns justify the limited sealings requested here," Parler requests in the Amazon lawsuit.
Parler's administrators are still seeking to return the free speech social media platform to full operation, although it could take weeks to bring it back online. They may have learned a lesson about the futility of contracting hosting services with a Big Tech monopoly such as Amazon.
---
Follow me on Twitter @Wildman_AZ, on Parler @Moorhead, and on Gab @WildmanAZ.