ANTIFA Thugs Brutally Beat Portland Man Unconscious While Rioting in Streets
The carnage continues.
ANTIFA militants brutally beat a Portland motorist on Sunday night, with one left-wing thug kicking the man squarely on the back of the head and rendering him unconscious.
The footage was caught on camera, revealing a pathetic cheap shot on the part of an antifa who attacked a motorist from behind. The man had already been pulled out of his vehicle and badly beaten by a gang of antifas, who objected to him defending another individual who was being assaulted by the mob.
ANTIFA criminals in Portland are becoming downright vicious. They know they can act with impunity after DA Mike Schmidt announced immunity for the rioters. pic.twitter.com/tsbWntqrDV

— Richard (@Wildman_AZ) August 17, 2020
Trending: GOP Establishment Threatens President Trump with Impeachment Unless He Denies Election Fraud
take our poll - story continues below
Completing this poll grants you access to Big League Politics updates free of charge. You may opt out at anytime. You also agree to this site's Privacy Policy and Terms of Use.
The Portland police have been totally absent without leave on the streets of downtown Portland on Sunday, opting instead to hover around police stations and a handful of buildings, allowing ANTIFA to terrorize the public as they please.
The man was initially beaten by a gang of Antifas, who claimed they were only detaining him until the police arrived.
Portland: A man accused of trying to run over protesters crashed his vehicle. BLM & Antifa militants then pull him from the car and violently assault him. pic.twitter.com/DiUbV9Mcy5

— Kalen From Scriberr (@FromKalen) August 17, 2020
Additional footage reveals the start of the confrontation. The motorist had tried to flee the mob of antifas, only to crash into a barrier after the left-wing criminal mob slashed his tires.
This is the guy who carried out a cheap shot kick to the back of the head on the motorist who had already been beaten by ANTIFA. He's wearing a 'security' tab. Will he face felony charges? pic.twitter.com/iMb1dCg3f9

— Richard (@Wildman_AZ) August 17, 2020
The motorist was stone-cold unconscious, and photography of the victim showed him bleeding heavily.
The criminals of ANTIFA continue to act with impunity, having been handed a de facto immunity card from left-wing Portland District Attorney
Parler CEO John Matze Forced to Flee Home Under Deluge of Left-Wing Terror Threats
Matze is suing Amazon for deplatforming Parler.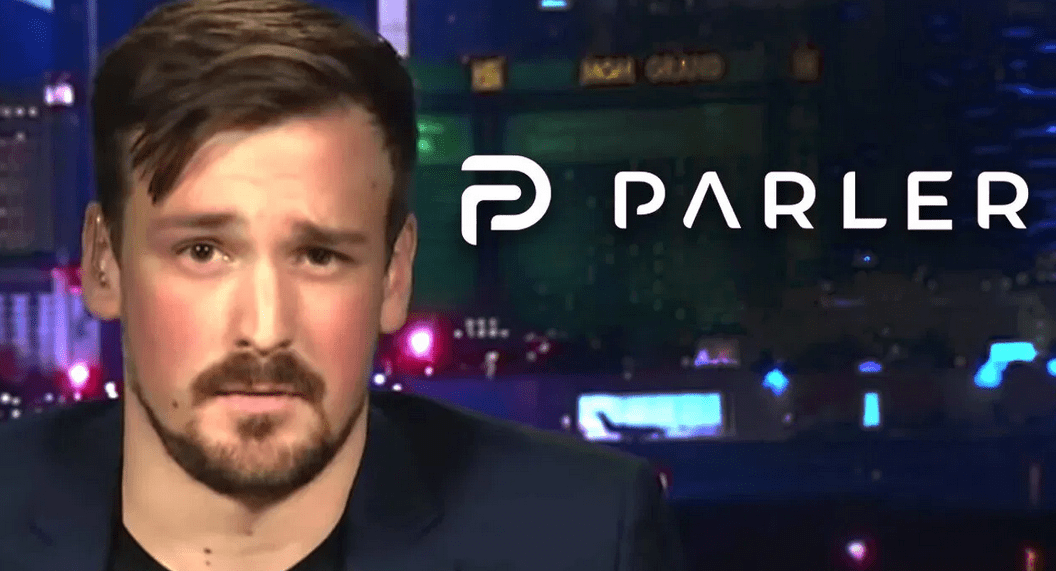 Parler CEO John Matze has been forced to flee his home and go into hiding after receiving an onslaught of left-wing death threats. Parler, a free speech social media platform, has been temporarily shut down in an extensive deplatforming campaign. Amazon promptly cut Parler's access to its Web Services after the US Capitol riot earlier this month, cherry-picking examples of content that violate Parler's terms of service and claiming the platform is being used for violent purposes.
Matze made the frank admission in a court filing for Parler's lawsuit against Amazon, requesting that the court keep any disclosures about his personal life and location secret. Parler is currently suing Amazon in federal court for its immediate revocation of Parler's hosting agreement, arguing that Amazon agreed to provide 30 days notice before any potential termination of Parler's hosting, pursuant to the party's original agreement.
Matze reveals that he's been forced to leave his home and go into hiding with his family, citing Amazon Web Services' "vilification" of his company.
take our poll - story continues below
Completing this poll grants you access to Big League Politics updates free of charge. You may opt out at anytime. You also agree to this site's Privacy Policy and Terms of Use.
Employees of Amazon have allegedly been threatened and harassed as well for shutting down Parler. The court filing in favor of redaction references these threats in requesting the court provide redaction of personal information to both sides.
"Both sides of this dispute have shown that their employees have suffered real harassment and threats—including, on both sides, death threats—owing to the charged nature of this litigation.
Parler therefore agrees with AWS that safety and security concerns justify the limited sealings requested here," Parler requests in the Amazon lawsuit.
Parler's administrators are still seeking to return the free speech social media platform to full operation, although it could take weeks to bring it back online. They may have learned a lesson about the futility of contracting hosting services with a Big Tech monopoly such as Amazon.
---
Follow me on Twitter @Wildman_AZ, on Parler @Moorhead, and on Gab @WildmanAZ.