Author of 'Queer Westerns' Deletes Pro-Terror Tweet, Then Whitewashes Profile With Puppy Pics
The self-described "shrill feminist harpy" can run, but she cannot hide from her support of political violence.
Hugo award winning author Sarah Gailey posted a Tweet on Sunday tacitly advocating for political violence against right-wing individuals, suggesting that the milkshakes being thrown by leftists ought to be replaced with bricks.
Blogger Matt Walsh archived Gailey's offensive remark and let Twitter know about her flagrant violation of their terms of service:
Hi, @Twitter, verified user @gaileyfrey advocated bludgeoning people to death with bricks. I noticed her account has not yet been banned. Does that mean that it actually is okay to call for violence on this platform? Just trying to understand the rules. pic.twitter.com/AUY3LH0g9x

— Matt Walsh (@MattWalshBlog) July 1, 2019
Trending: Democrats Move to Ban Trump Supporters From Joining the Military and Holding Federal Jobs
take our poll - story continues below
Completing this poll grants you access to Big League Politics updates free of charge. You may opt out at anytime. You also agree to this site's Privacy Policy and Terms of Use.
Other users re-posted similarly violent remarks on Twitter that they uncovered on Gailey's page:
Don't forget this subtle gem. pic.twitter.com/DwikYBlhwl

— Jessica Fletcher (@heckyessica) July 1, 2019
Here's another from her pic.twitter.com/USu6cgRkVL

— Roland Hebert (@RolandPopHebert) July 1, 2019
Gailey may have deleted her pro-terror Tweet after feeling the heat, but she is still posting Antifa propaganda on her page to make excuses for recent gang attacks against journalist Andy Ngo.
A very good thread of facts https://t.co/QbXyZVMqSE

— Sarah Gailey (@gaileyfrey) June 30, 2019
A Good Thread with Facts in it https://t.co/sBNX39SBqx

— Sarah Gailey (@gaileyfrey) June 30, 2019
After Gailey was exposed for her behavior, she flooded her Twitter feed with pictures of cute animals in an attempt to whitewash her ugly beliefs.
My mentions are rancid today, friends. I need your cutest animals to clear 'em out.

— Sarah Gailey (@gaileyfrey) June 30, 2019
Gailey once described her writing as "queer westerns where the cowboys ride hippos instead of horses." She has described herself as a "shrill feminist harpy" and "bad influence." With her hate-filled remarks on full display, it is difficult to disagree with her personal assessment.
Parler CEO John Matze Forced to Flee Home Under Deluge of Left-Wing Terror Threats
Matze is suing Amazon for deplatforming Parler.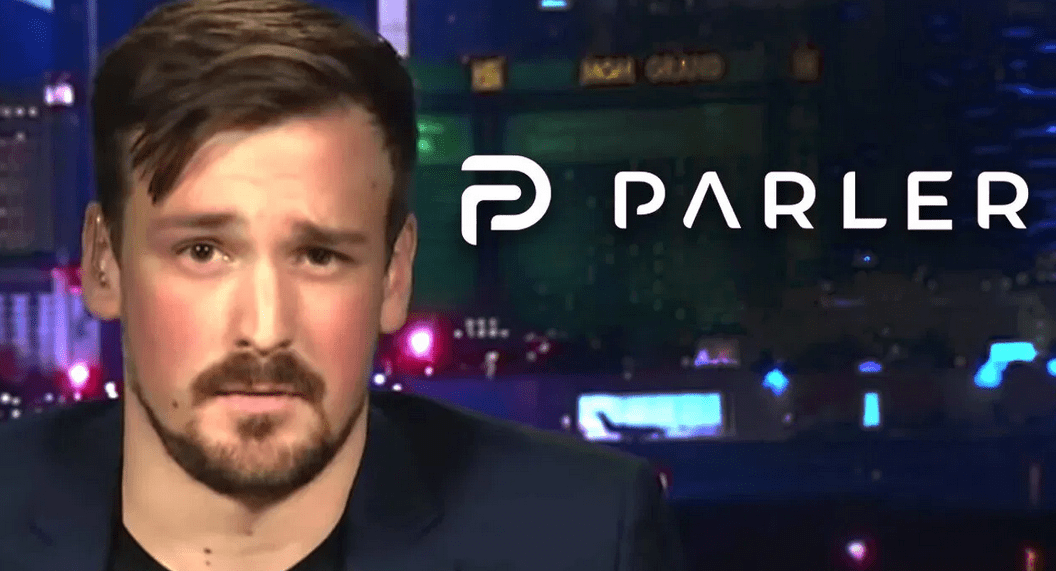 Parler CEO John Matze has been forced to flee his home and go into hiding after receiving an onslaught of left-wing death threats. Parler, a free speech social media platform, has been temporarily shut down in an extensive deplatforming campaign. Amazon promptly cut Parler's access to its Web Services after the US Capitol riot earlier this month, cherry-picking examples of content that violate Parler's terms of service and claiming the platform is being used for violent purposes.
Matze made the frank admission in a court filing for Parler's lawsuit against Amazon, requesting that the court keep any disclosures about his personal life and location secret. Parler is currently suing Amazon in federal court for its immediate revocation of Parler's hosting agreement, arguing that Amazon agreed to provide 30 days notice before any potential termination of Parler's hosting, pursuant to the party's original agreement.
Matze reveals that he's been forced to leave his home and go into hiding with his family, citing Amazon Web Services' "vilification" of his company.
take our poll - story continues below
Completing this poll grants you access to Big League Politics updates free of charge. You may opt out at anytime. You also agree to this site's Privacy Policy and Terms of Use.
Employees of Amazon have allegedly been threatened and harassed as well for shutting down Parler. The court filing in favor of redaction references these threats in requesting the court provide redaction of personal information to both sides.
"Both sides of this dispute have shown that their employees have suffered real harassment and threats—including, on both sides, death threats—owing to the charged nature of this litigation.
Parler therefore agrees with AWS that safety and security concerns justify the limited sealings requested here," Parler requests in the Amazon lawsuit.
Parler's administrators are still seeking to return the free speech social media platform to full operation, although it could take weeks to bring it back online. They may have learned a lesson about the futility of contracting hosting services with a Big Tech monopoly such as Amazon.
---
Follow me on Twitter @Wildman_AZ, on Parler @Moorhead, and on Gab @WildmanAZ.