Biden Business Partner Told Hunter He Wants to Punch Michelle Malkin in the Face
One of Hunter Biden's best friends.
One of Hunter Biden's longtime business associates told the troubled Biden that he wanted to punch conservative commentator Michelle Malkin in the face in a 2011 email. The email was revealed through files obtained on Hunter's laptop.
Eric Schwerin has served as the President of Rosemont Seneca, an investment company founded by the younger Biden, since 2008. Schwerin was appointed to an Obama administration presidential commission in 2015.
Trending: Grassroots Leaders Send Final Warning to GOP Establishment: Rejecting Trump Means Death of Republican Party
Malkin had been ahead of her time in calling out Hunter Biden's crony corruption and shady business practices, criticizing his comfortable arrangement with Amtrak he secured while his father was Vice President.
take our poll - story continues below
Completing this poll grants you access to Big League Politics updates free of charge. You may opt out at anytime. You also agree to this site's Privacy Policy and Terms of Use.
Hunter was paid tens of thousands of dollars for attending Amtrak board meetings, and it appears he secured hundreds of thousands of dollars in slush payments from Amtrak contractors in return for arranging lucrative contracts for the companies.
Another Rosemont Seneca partner and Hunter Biden business associate was convicted of defrauding a Native American tribe in 2018. Devon Archer, whose conviction was reaffirmed by a federal court earlier this year, also served with Hunter Biden on Burisma's corporate board.
The troubled younger Biden's associates appear to have been nothing short of poor influences on the President-elect's son, who has continually struggled with drug addiction, corrupt business dealings and criminal activity.
Parler CEO John Matze Forced to Flee Home Under Deluge of Left-Wing Terror Threats
Matze is suing Amazon for deplatforming Parler.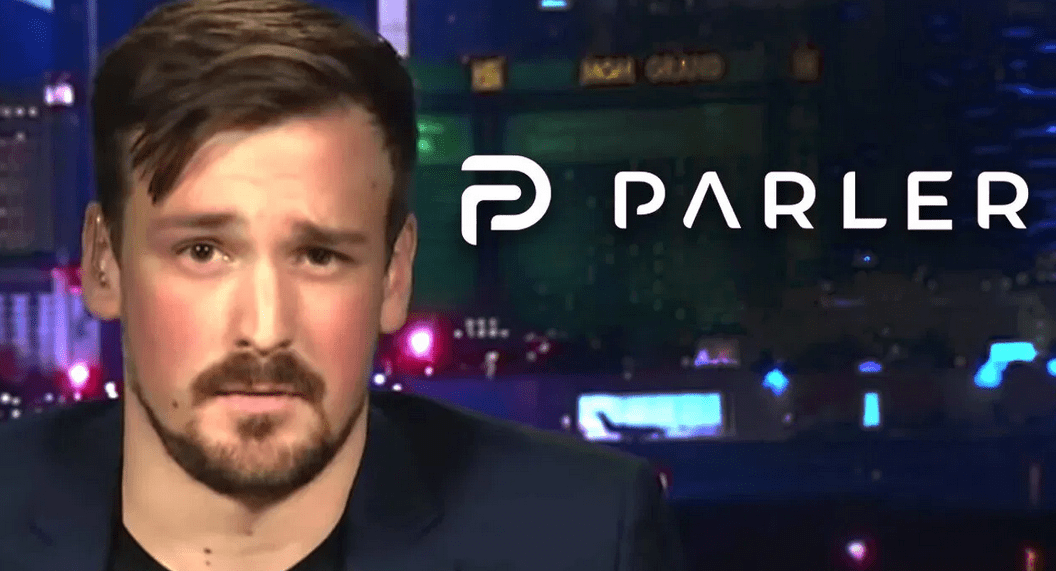 Parler CEO John Matze has been forced to flee his home and go into hiding after receiving an onslaught of left-wing death threats. Parler, a free speech social media platform, has been temporarily shut down in an extensive deplatforming campaign. Amazon promptly cut Parler's access to its Web Services after the US Capitol riot earlier this month, cherry-picking examples of content that violate Parler's terms of service and claiming the platform is being used for violent purposes.
Matze made the frank admission in a court filing for Parler's lawsuit against Amazon, requesting that the court keep any disclosures about his personal life and location secret. Parler is currently suing Amazon in federal court for its immediate revocation of Parler's hosting agreement, arguing that Amazon agreed to provide 30 days notice before any potential termination of Parler's hosting, pursuant to the party's original agreement.
Matze reveals that he's been forced to leave his home and go into hiding with his family, citing Amazon Web Services' "vilification" of his company.
take our poll - story continues below
Completing this poll grants you access to Big League Politics updates free of charge. You may opt out at anytime. You also agree to this site's Privacy Policy and Terms of Use.
Employees of Amazon have allegedly been threatened and harassed as well for shutting down Parler. The court filing in favor of redaction references these threats in requesting the court provide redaction of personal information to both sides.
"Both sides of this dispute have shown that their employees have suffered real harassment and threats—including, on both sides, death threats—owing to the charged nature of this litigation.
Parler therefore agrees with AWS that safety and security concerns justify the limited sealings requested here," Parler requests in the Amazon lawsuit.
Parler's administrators are still seeking to return the free speech social media platform to full operation, although it could take weeks to bring it back online. They may have learned a lesson about the futility of contracting hosting services with a Big Tech monopoly such as Amazon.
---
Follow me on Twitter @Wildman_AZ, on Parler @Moorhead, and on Gab @WildmanAZ.