BIG LEAGUE: Ted Cruz Introduces Resolution to Name Antifa Domestic Terrorist Organization
Sen. Ted Cruz and Sen. Bill Cassidy introduced a resolution calling Antifa a domestic terrorist organization.
Sen. Ted Cruz (R-TX) and Sen. Bill Cassidy (R-LA) have introduced a resolution to name Antifa a domestic terrorist organization as the group continues to act violently against journalists and law enforcement officials.
Cruz and Cassidy introduced a resolution last week that would name Antifa a domestic terrorist organization, echoing the sentiments of thousands of Americans who have been horrified to see the terrible display of violence, destruction, persecution, and mayhem wrought at the hands of the supposedly "anti-fascist" group.
On Twitter, Cruz wrote "Antifa is a terrorist organization composed of hateful, intolerant radicals who pursue their extreme agenda through aggressive violence." He added, "Time and time again their actions have demonstrated that their central purpose is to inflict harm on those who oppose their views."
Trending: Grassroots Leaders Send Final Warning to GOP Establishment: Rejecting Trump Means Death of Republican Party
In a press release on Cassidy's website, he is quoted as saying that "Antifa are terrorists, violent masked bullies who 'fight fascism' with actual fascism, protected by Liberal privilege." He went on, "Bullies get their way until someone says no. Elected officials must have courage, not cowardice, to prevent terror."
take our poll - story continues below
Completing this poll grants you access to Big League Politics updates free of charge. You may opt out at anytime. You also agree to this site's Privacy Policy and Terms of Use.
Possibly influencing this resolution, tens of thousands of Americans have signed a White House petition calling for Antifa to be declared a domestic terrorist organization by President Donald Trump and his administration.
A petition for President Donald Trump to label Antifa a domestic terrorist group, originally launched in the wake of the beating of journalist Andy Ngo at the hands of Antifa, has now swelled to nearly 40,000 signatures following the Antifa terrorist attack on a migrant detention facility in Tacoma, Washington.

Recent public relations disasters dealt to Antifa by their own actions appear to be catching up to the organization as the petition to label it a domestic terrorist group continues to gain signatures. At press time, the petition has over 38,000 signatures and is growing.

The petition originally started in the days following the brutal beating suffered by Ngo at the hands of Antifa while covering their counter protest in Portland, Oregon. While the signatures seemed to slow down, last weekend's Antifa terrorist attack on a migrant detention center, in which a 69-year-old man armed with an AR-15 and Molotov cocktails fire bombed the facility and ultimately died, seems to have reignited the fire under the petition.
Big League Politics contacted Sen. Cruz's office for a comment on this resolution and did not receive an immediate response, and will update this article if it hears from either senator.
Parler CEO John Matze Forced to Flee Home Under Deluge of Left-Wing Terror Threats
Matze is suing Amazon for deplatforming Parler.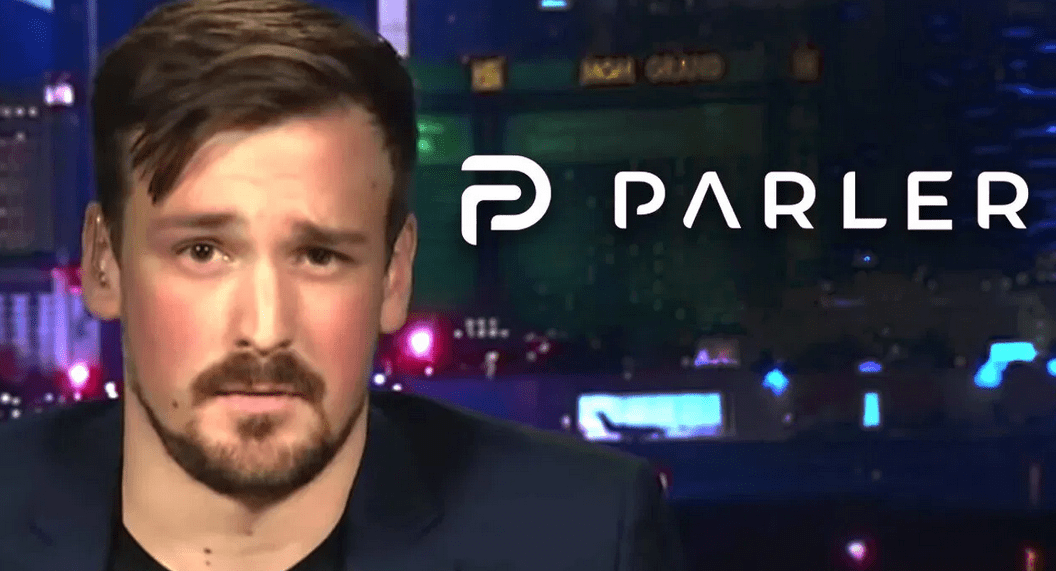 Parler CEO John Matze has been forced to flee his home and go into hiding after receiving an onslaught of left-wing death threats. Parler, a free speech social media platform, has been temporarily shut down in an extensive deplatforming campaign. Amazon promptly cut Parler's access to its Web Services after the US Capitol riot earlier this month, cherry-picking examples of content that violate Parler's terms of service and claiming the platform is being used for violent purposes.
Matze made the frank admission in a court filing for Parler's lawsuit against Amazon, requesting that the court keep any disclosures about his personal life and location secret. Parler is currently suing Amazon in federal court for its immediate revocation of Parler's hosting agreement, arguing that Amazon agreed to provide 30 days notice before any potential termination of Parler's hosting, pursuant to the party's original agreement.
Matze reveals that he's been forced to leave his home and go into hiding with his family, citing Amazon Web Services' "vilification" of his company.
take our poll - story continues below
Completing this poll grants you access to Big League Politics updates free of charge. You may opt out at anytime. You also agree to this site's Privacy Policy and Terms of Use.
Employees of Amazon have allegedly been threatened and harassed as well for shutting down Parler. The court filing in favor of redaction references these threats in requesting the court provide redaction of personal information to both sides.
"Both sides of this dispute have shown that their employees have suffered real harassment and threats—including, on both sides, death threats—owing to the charged nature of this litigation.
Parler therefore agrees with AWS that safety and security concerns justify the limited sealings requested here," Parler requests in the Amazon lawsuit.
Parler's administrators are still seeking to return the free speech social media platform to full operation, although it could take weeks to bring it back online. They may have learned a lesson about the futility of contracting hosting services with a Big Tech monopoly such as Amazon.
---
Follow me on Twitter @Wildman_AZ, on Parler @Moorhead, and on Gab @WildmanAZ.