Black Lives Matter Terrorists Cut Down 9/11 Memorial for Fallen Firefighters in New York
This is a cultural genocide.
Black Lives Matter (BLM) rioters have targeted a 9/11 memorial in Washingtonville, N.Y. honoring fallen firefighters who lost their lives as first responders during the World Trade Center attacks.
Washingtonville Police Chief Brian Zacarro said that the terrorists severed a flag pole near the base of the memorial using a large saw. They vandalized the bottom of the statue with a message that law enforcement is currently refusing to release to the public.
Community members are outraged at the defacing of the monument, which occurred as part of a coordinated marxist movement to rape what's left of America.
Trending: DNI Ratcliffe: China Interfered in 2020 Election, CIA Suppressed Info
"The destroy everything & hate everyone culture has struck again last night as the Washingtonville NY Orange County 9/11 Memorial park was vandalized & AMERICAN FLAG CUT DOWN," one enraged Tweet reads. "These individuals obviously don't know what sacrificing everything to save a fellow human being really is."
take our poll - story continues below
Completing this poll grants you access to Big League Politics updates free of charge. You may opt out at anytime. You also agree to this site's Privacy Policy and Terms of Use.
Washingtonville Mayor Joseph Bucco is taking the incident very seriously and is intent upon punishing the thugs responsible.
"Our police department is in the process of collecting evidence, and I promise you they will not leave any stone unturned to find the person or people responsible for theses damages. Please be assured that whoever is responsible will be prosecuted to the fullest extent allowed by law," Bucco wrote in a Facebook post, adding that there is a $3,000 reward for information leading to the apprehension of the assailants.
Big League Politics has reported on how BLM's cultural desecration is spiraling out of control, going from toppling Confederate generals to destroying all symbols honoring American history and Christianity:
A group of Black Lives Matter (BLM) rioters terrorized a peaceful Catholic prayer group in St. Louis on Saturday.

"Yesterday, while praying for peace and unity in our city and the protection of the Saint Louis statue, Black Lives Matter protesters started to harass, berate, and assault the Catholics that were peacefully praying. We did nothing in retaliation," Conor Martin wrote in a Twitter post documenting the violence from the left-wing thugs.

"We allowed them to spit on us, call us names, put their fingers in our faces, push us, and antagonize, but we did not retaliate. We continued to peacefully pray," he added in a subsequent tweet.

There were pictures captured of the violent display by the BLM terrorists who showed up to demonstrate their hatred of Christianity and white people with violence.

Martin announced that he will be pressing charges against the thugs and hopes they are punished for the violent assault they committed against the peaceful Catholics.

He is calling for the government to take action before the BLM terror group assaults more Christians and white people, and the violence becomes deadly.

Big League Politics has reported for weeks as BLM has waged war on America, instituting their regime of racial dominance with help from leftist oligarchs, the fake news media, the Democrat Party, and weak cowards in the Republican Party.

They are now setting their sights to Christianity, as the racist hate group disdains all portrayals of Jesus Christ that are too white. Faux-black race huckster Shaun King even issued a call to arms for black supremacy terrorists to target white Jesus for desecration.
As the BLM terror spree spreads across the nation, more ordinary Americans are learning the nature of the Leftist threat. They will stop at nothing short of full cultural genocide throughout the West.
Parler CEO John Matze Forced to Flee Home Under Deluge of Left-Wing Terror Threats
Matze is suing Amazon for deplatforming Parler.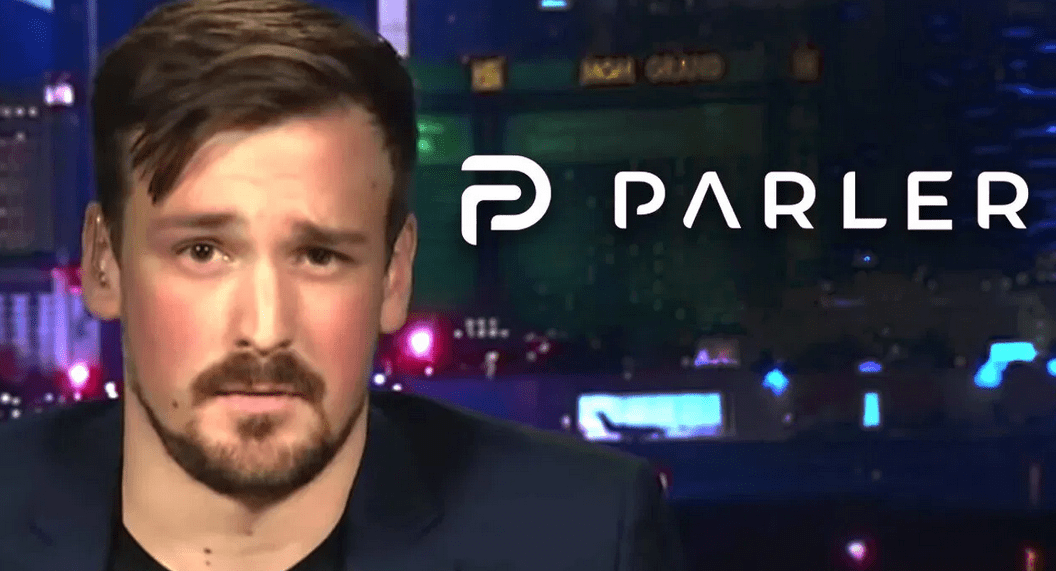 Parler CEO John Matze has been forced to flee his home and go into hiding after receiving an onslaught of left-wing death threats. Parler, a free speech social media platform, has been temporarily shut down in an extensive deplatforming campaign. Amazon promptly cut Parler's access to its Web Services after the US Capitol riot earlier this month, cherry-picking examples of content that violate Parler's terms of service and claiming the platform is being used for violent purposes.
Matze made the frank admission in a court filing for Parler's lawsuit against Amazon, requesting that the court keep any disclosures about his personal life and location secret. Parler is currently suing Amazon in federal court for its immediate revocation of Parler's hosting agreement, arguing that Amazon agreed to provide 30 days notice before any potential termination of Parler's hosting, pursuant to the party's original agreement.
Matze reveals that he's been forced to leave his home and go into hiding with his family, citing Amazon Web Services' "vilification" of his company.
take our poll - story continues below
Completing this poll grants you access to Big League Politics updates free of charge. You may opt out at anytime. You also agree to this site's Privacy Policy and Terms of Use.
Employees of Amazon have allegedly been threatened and harassed as well for shutting down Parler. The court filing in favor of redaction references these threats in requesting the court provide redaction of personal information to both sides.
"Both sides of this dispute have shown that their employees have suffered real harassment and threats—including, on both sides, death threats—owing to the charged nature of this litigation.
Parler therefore agrees with AWS that safety and security concerns justify the limited sealings requested here," Parler requests in the Amazon lawsuit.
Parler's administrators are still seeking to return the free speech social media platform to full operation, although it could take weeks to bring it back online. They may have learned a lesson about the futility of contracting hosting services with a Big Tech monopoly such as Amazon.
---
Follow me on Twitter @Wildman_AZ, on Parler @Moorhead, and on Gab @WildmanAZ.