Buzzfeed Leads Boycott Against Hannity, Sparking Counter-Boycott By Hannity Supporters
Buzzfeed News' activist campaign to intimidate Sean Hannity's sponsors into dropping advertising on his show is sparking a counter-boycott of the companies that are dropping out.
Buzzfeed News "reporter" Mary Georgantopoulos has announced that she is reaching out to Hannity's advertisers in response to Hannity asking questions about murdered DNC staffer Seth Rich's reported involvement in the Wikileaks release of DNC emails in 2016. Buzzfeed "reporter" Brianna Sacks is assisting in the effort.
Julian Assange has strongly suggested that Rich was the Wikileaks source, which Assange friend Kim Dotcom stated outright. Fox News reported that a federal investigator with knowledge of the case confirmed Rich's contact with Wikileaks, but later pulled the story off its website amid pressure without actually refuting any of the claims in it.
Trending: Ex-Soviet Leader Gorbachev: US Capitol Riot "Planned in Advance, And It Is Clear by Whom"
Georgantopoulos launched her pressure campaign Wednesday. The "reporter" studied at Columbia University School of Journalism, according to her LinkedIn page. Buzzfeed editor-in-chief Ben Smith did not immediately return an inquiry as to whether he sanctioned Georgantopoulos' activism. But the site is publishing a running list by Georgantopoulos and Sacks of the advertisers that are getting snared.
take our poll - story continues below
Completing this poll grants you access to Big League Politics updates free of charge. You may opt out at anytime. You also agree to this site's Privacy Policy and Terms of Use.
Here are the companies that have dropped out so far, according to Buzzfeed: Cars.com, Casper and Leesa Sleep, Crowne Plaza Hotels, Ring, and Peloton.
The effort comes in the same month that Big League Politics published screenshots of internal communications in which a Buzzfeed director wished for the assassination of Donald Trump and other Buzzfeeders appeared to agree with her.
I'm reaching out to companies that advertise on Sean Hannity's Fox show to ask about his continuing to pursue Seth Rich conspiracy theory

— Mary Ann Georgantopoulos (@marygeorgant) May 24, 2017
Georgantopoulos has managed to report that some of Hannity's advertisers are dropping support for Hannity. But her work is also sparking a counter-boycott among Deplorables to resist her stifling of free speech. Other Deplorables are similarly outraged by Georgantopoulos.
These companies will not be getting my family's business anymore‼️#Hannity 💯 #FightBack #@mmfa @BuzzFeed #Soros @HillaryClinton @FoxNews ‼️ https://t.co/fTmJJctX9O

— judye (@bravehart60) May 24, 2017
Direct calls from Mary Georgantopoulos of BuzzFeed to stop their support of Hannity. This is journalism? I think not! https://t.co/dxijRirPSm

— ❌TRUMP2020!!! (@DianePierce532) May 25, 2017
https://twitter.com/JohnGaltReport/status/867536931504238592
@carsdotcom Wasn't sure I liked you, but since you trust Buzzfeed more than Hannity, I know I don't like you. @seanhannity @marklevinshow

— Walt Davis (@wradwalt) May 24, 2017
Parler CEO John Matze Forced to Flee Home Under Deluge of Left-Wing Terror Threats
Matze is suing Amazon for deplatforming Parler.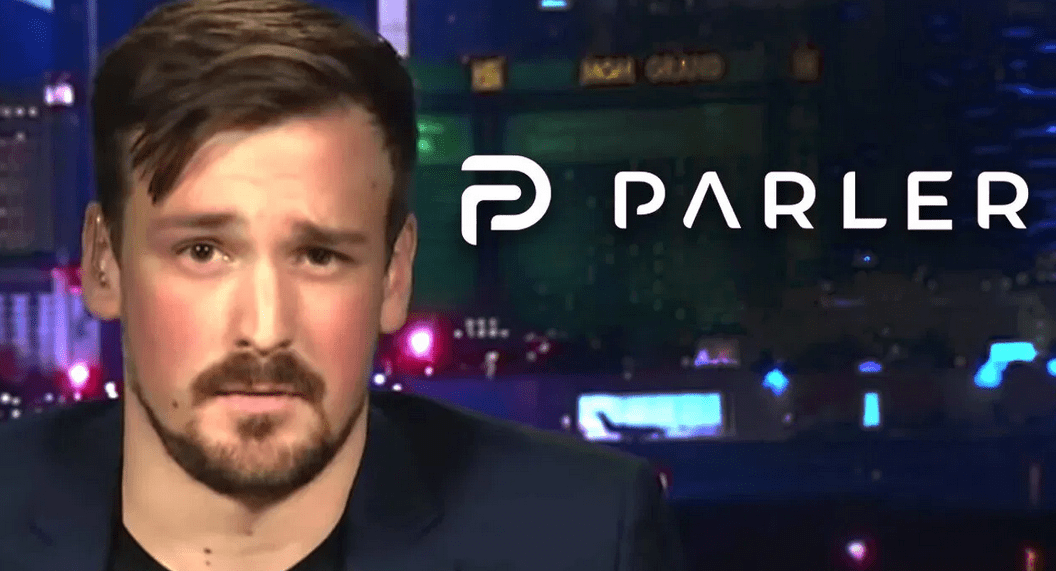 Parler CEO John Matze has been forced to flee his home and go into hiding after receiving an onslaught of left-wing death threats. Parler, a free speech social media platform, has been temporarily shut down in an extensive deplatforming campaign. Amazon promptly cut Parler's access to its Web Services after the US Capitol riot earlier this month, cherry-picking examples of content that violate Parler's terms of service and claiming the platform is being used for violent purposes.
Matze made the frank admission in a court filing for Parler's lawsuit against Amazon, requesting that the court keep any disclosures about his personal life and location secret. Parler is currently suing Amazon in federal court for its immediate revocation of Parler's hosting agreement, arguing that Amazon agreed to provide 30 days notice before any potential termination of Parler's hosting, pursuant to the party's original agreement.
Matze reveals that he's been forced to leave his home and go into hiding with his family, citing Amazon Web Services' "vilification" of his company.
take our poll - story continues below
Completing this poll grants you access to Big League Politics updates free of charge. You may opt out at anytime. You also agree to this site's Privacy Policy and Terms of Use.
Employees of Amazon have allegedly been threatened and harassed as well for shutting down Parler. The court filing in favor of redaction references these threats in requesting the court provide redaction of personal information to both sides.
"Both sides of this dispute have shown that their employees have suffered real harassment and threats—including, on both sides, death threats—owing to the charged nature of this litigation.
Parler therefore agrees with AWS that safety and security concerns justify the limited sealings requested here," Parler requests in the Amazon lawsuit.
Parler's administrators are still seeking to return the free speech social media platform to full operation, although it could take weeks to bring it back online. They may have learned a lesson about the futility of contracting hosting services with a Big Tech monopoly such as Amazon.
---
Follow me on Twitter @Wildman_AZ, on Parler @Moorhead, and on Gab @WildmanAZ.