Clown World Protesters Draw Attention to Absurdity of Drag Queen Story Hour
"Honk honk," said the clown to the drag queen.
A "Drag Queen Story Hour" in New Orleans, Louisiana saw a series of protesters, including men dressed as clowns and bearing signs referencing the popular "Clown World" meme.
The American Identity Movement dressed as clowns to protest the "Drag Queen Story Hour," an event in which fully grown men, often sporting beards, wear dresses and heavy makeup to read stories to children in public libraries.
AIM's signs read "Drag queen story hour, adult entertainment for kids!" Below this were the words, "Welcome to Clown World. Honk honk!"
Trending: Leftist Thug Targets Roger Stone's Handicapped Wife for Vicious Attack in Own Neighborhood
The clowns waited until various drag queens had entered the building, and then entered it in full clown makeup and outfits. They held the sign, danced, and honked their horns as they were asked to leave by the "Drag Queen Story Hour" officials.
take our poll - story continues below
Completing this poll grants you access to Big League Politics updates free of charge. You may opt out at anytime. You also agree to this site's Privacy Policy and Terms of Use.
After they left the building, the clown protesters proceeded to dance, juggle, and hold their sign outside the library for passersby to see.
WELCOME TO CLOWN WORLD

AIM activists dressed as clowns disrupted a local "drag queen story hour" to draw attention to the absurdity of such events, which are sadly becoming increasingly common across the country.

(New Orleans, LA) pic.twitter.com/oaLl7vRUN8

— AMERICAN IDENTITY MOVEMENT (@AIM_America) April 23, 2019
This latest "Drag Queen Story Hour" also came after two separate drag queens who read stories to children were outed as convicted pedophiles, both convicted of committing lewd acts with minors in the same age group as the children attending the readings.
It also comes months after Big League Politics reported that a notorious drag queen admitted he was "grooming" children to be inducted into the LGBT community:
"This is going to be the grooming of the next generation. We are trying to groom the next generation," said Dylan Pontiff, a drag queen and organizer of the Story Hour, according to LifeSite. 

The Drag Queen Story Hour is a movement that exposes children as young as three to cross-dressers at public libraries, schools and bookstores. The drag queens read story books to children in an attempt to normalize their culture.

Pontiff's stage name is Santana Pilar Andrews and he performs in drag mostly for adults, which he says is not a problem when it comes to performing for children.
Grown men dressed as prostitutes reading to children and teaching them to dance in the fashion of women of the night may be the most apt example of Clown World yet.
Parler CEO John Matze Forced to Flee Home Under Deluge of Left-Wing Terror Threats
Matze is suing Amazon for deplatforming Parler.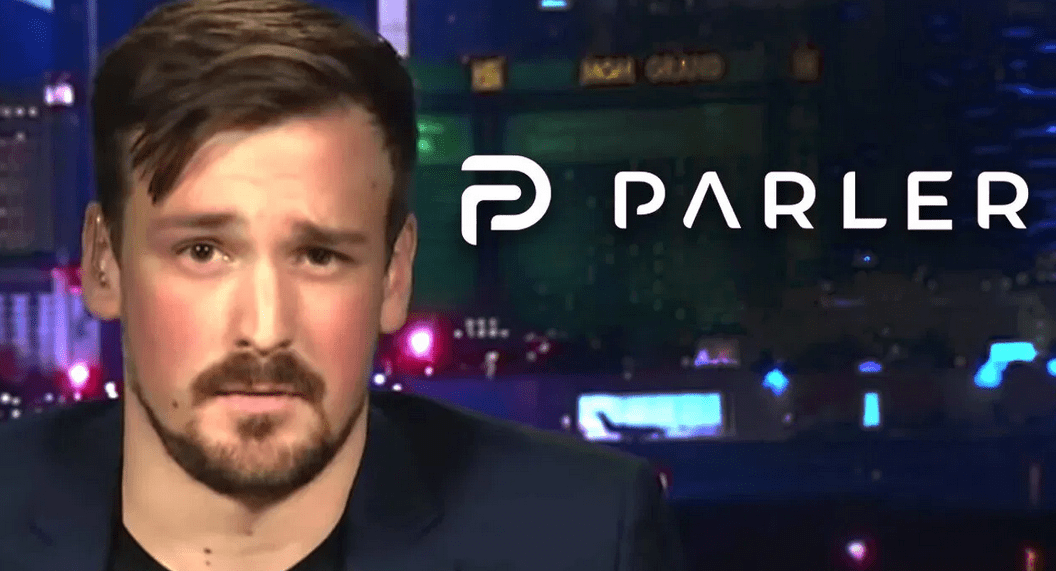 Parler CEO John Matze has been forced to flee his home and go into hiding after receiving an onslaught of left-wing death threats. Parler, a free speech social media platform, has been temporarily shut down in an extensive deplatforming campaign. Amazon promptly cut Parler's access to its Web Services after the US Capitol riot earlier this month, cherry-picking examples of content that violate Parler's terms of service and claiming the platform is being used for violent purposes.
Matze made the frank admission in a court filing for Parler's lawsuit against Amazon, requesting that the court keep any disclosures about his personal life and location secret. Parler is currently suing Amazon in federal court for its immediate revocation of Parler's hosting agreement, arguing that Amazon agreed to provide 30 days notice before any potential termination of Parler's hosting, pursuant to the party's original agreement.
Matze reveals that he's been forced to leave his home and go into hiding with his family, citing Amazon Web Services' "vilification" of his company.
take our poll - story continues below
Completing this poll grants you access to Big League Politics updates free of charge. You may opt out at anytime. You also agree to this site's Privacy Policy and Terms of Use.
Employees of Amazon have allegedly been threatened and harassed as well for shutting down Parler. The court filing in favor of redaction references these threats in requesting the court provide redaction of personal information to both sides.
"Both sides of this dispute have shown that their employees have suffered real harassment and threats—including, on both sides, death threats—owing to the charged nature of this litigation.
Parler therefore agrees with AWS that safety and security concerns justify the limited sealings requested here," Parler requests in the Amazon lawsuit.
Parler's administrators are still seeking to return the free speech social media platform to full operation, although it could take weeks to bring it back online. They may have learned a lesson about the futility of contracting hosting services with a Big Tech monopoly such as Amazon.
---
Follow me on Twitter @Wildman_AZ, on Parler @Moorhead, and on Gab @WildmanAZ.