CNN Blackmails Private Citizen Behind Trump Wrestling Video
On the heels of being exposed as pushing the fabricated Russian narrative for ratings by Project Veritas, CNN has now gone and blackmailed a private citizen who was the original creator of the now-infamous Donald Trump vs the fake news wrestling video.
#FraudNewsCNN #FNN pic.twitter.com/WYUnHjjUjg

— Donald J. Trump (@realDonaldTrump) July 2, 2017
Trending: Ex-Soviet Leader Gorbachev: US Capitol Riot "Planned in Advance, And It Is Clear by Whom"
Following Trump's tweet of the video, the network went on a mission to track down the original creator of the content. HanAssholeSolo's original posting of the video, titled 'Trump Takes Down Fake News' was upvoted over 8,000 times on The Donald, a pro-Trump subreddit. While it has not been alleged or implied that Trump had any contact with the Redditor, or even that it is where he originally saw the meme, the user was quickly under attack.
take our poll - story continues below
Completing this poll grants you access to Big League Politics updates free of charge. You may opt out at anytime. You also agree to this site's Privacy Policy and Terms of Use.
On Monday, the ADL had accused the redditor of racism, "Islamophobia," and anti-Semitism.
"We have been analyzing the online activities of this individual and found a consistent record of racism, anti-Semitism and bigotry for more than a year on Reddit," Jonathan A. Greenblatt, ADL CEO, who has previously attacked White House Chief Advisor Steve Bannon of anti-Semitism without any proof or even a shred of evidence, said in a statement.
After gaining exposure and being threatened by CNN, HanAssholeSolo posted an apology on Reddit saying that he was just trolling and does not advocate violence against the media. The post has since been deleted.
On Independence Day, CNN's Andrew Kaczynski reported that they had found HanAssholeSolo's identity.
According to Kaczynski, the Redditor asked him not to reveal his identity in CNN's reporting out of "fear for his personal safety and for the public embarrassment it would bring to him and his family."
Kaczynski wrote on Twitter and in his report that the man had a history of posting "racist" and "bigoted" memes online, and therefore asserted in his article that CNN may decide to dox the man at a later time — if he doesn't behave.
"CNN is not publishing 'HanA**holeSolo's' name because he is a private citizen who has issued an extensive statement of apology, showed his remorse by saying he has taken down all offending posts, and because he said he is not going to repeat this ugly behavior on social media again," Kaczynski wrote of his policing of memes. "In addition, he said his statement could serve as an example to others not to do the same."
"CNN reserves the right to publish his identity should any of that change," Kaczynski added, threatening the user.
https://twitter.com/germanrlopez/status/882435429320052736
CNN extorts amateur satirist who made video tweeted by Trump: if you make fun of us again we will harm you https://t.co/KiKX1Gexyu pic.twitter.com/D3IvHdKUqX

— WikiLeaks (@wikileaks) July 5, 2017
Soon after the article was published, #CNNBlackmail began trending on Twitter as outraged internet users called out the network on their not-so-veiled threat.
Donald's happy day #CNNBlackMail
Keep the tweets coming 😂🤣😅 https://t.co/CJmkEFQsHO

— Kim Dotcom (@KimDotcom) July 5, 2017
#CNNBlackmail pic.twitter.com/bMmtMlXWnv

— Paul Joseph Watson (@PrisonPlanet) July 5, 2017
https://twitter.com/JackPosobiec/status/882616112495636481
https://twitter.com/65000hotdogwiki/status/882486812937244673
https://twitter.com/65000hotdogwiki/status/882475233785114628
https://twitter.com/DarkTriadMan/status/882465735355883520
According to a tweet by WikiLeaks founder Julian Assange, CNN is guilty of violating     §135.60 of the New York Criminal Code as well as committing a Federal felony in violation of 18 U.S. Code § 241 in relation to the 1st Amendment.
CNN just committed a crime violating § 135.60 of the New York criminal code "coercion" https://t.co/FwPPlczPRhhttps://t.co/AHQhjDS6ds pic.twitter.com/a7HAdMQQDV

— Defend Assange Campaign (@DefendAssange) July 5, 2017
Assange pointed out that Kaczynski has previously solicited people to illegally leak him President Trump's tax returns.
https://twitter.com/KFILE/status/841825706720038913
By Wednesday morning, Donald Trump Jr. had also joined in to shame the network.
If only @CNN spent as much time tracking down info on IRS targeting, Fast & Furious, Iran deal etc as they did a meme writer! #CNNBlackmail

— Donald Trump Jr. (@DonaldJTrumpJr) July 5, 2017
At Gunpoint 👌

Give me a break #CNNBlackmail https://t.co/Y0bfwtBm3z

— Donald Trump Jr. (@DonaldJTrumpJr) July 5, 2017
Interesting point… Seems they want the best of both ways as always. #CNNBlackmail https://t.co/xYRRNNAxTU

— Donald Trump Jr. (@DonaldJTrumpJr) July 5, 2017
Rumors quickly spread that the user was a 15-year-old boy, though the teen people believed to be the victim told Big League Politics it was not him.
On Wednesday afternoon, James O'Keefe from Project Veritas announced that they would be releasing more footage exposing the fraudulent network. It seems as though CNN's troubles will not be ending any time soon.
Parler CEO John Matze Forced to Flee Home Under Deluge of Left-Wing Terror Threats
Matze is suing Amazon for deplatforming Parler.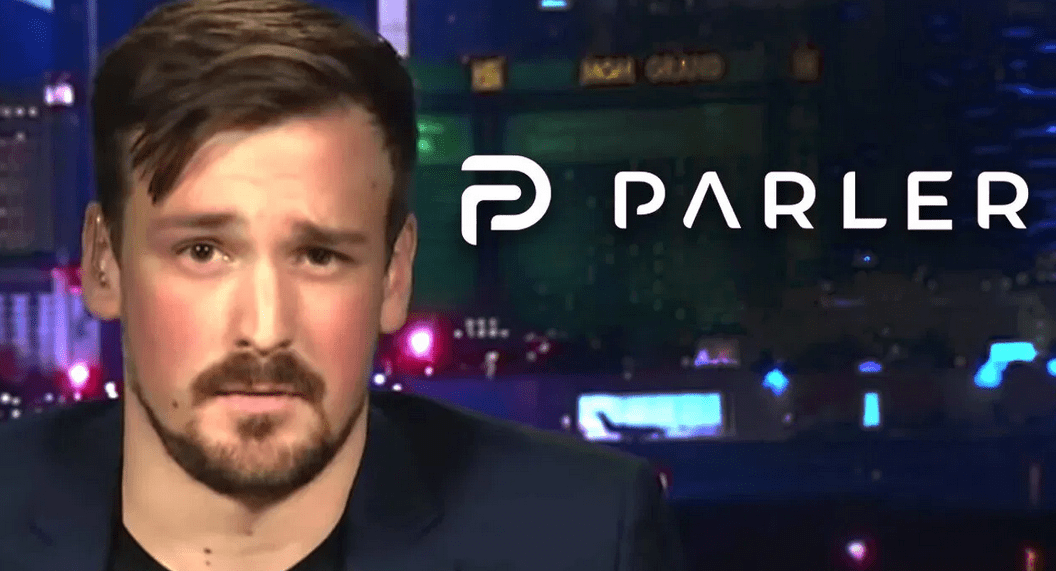 Parler CEO John Matze has been forced to flee his home and go into hiding after receiving an onslaught of left-wing death threats. Parler, a free speech social media platform, has been temporarily shut down in an extensive deplatforming campaign. Amazon promptly cut Parler's access to its Web Services after the US Capitol riot earlier this month, cherry-picking examples of content that violate Parler's terms of service and claiming the platform is being used for violent purposes.
Matze made the frank admission in a court filing for Parler's lawsuit against Amazon, requesting that the court keep any disclosures about his personal life and location secret. Parler is currently suing Amazon in federal court for its immediate revocation of Parler's hosting agreement, arguing that Amazon agreed to provide 30 days notice before any potential termination of Parler's hosting, pursuant to the party's original agreement.
Matze reveals that he's been forced to leave his home and go into hiding with his family, citing Amazon Web Services' "vilification" of his company.
take our poll - story continues below
Completing this poll grants you access to Big League Politics updates free of charge. You may opt out at anytime. You also agree to this site's Privacy Policy and Terms of Use.
Employees of Amazon have allegedly been threatened and harassed as well for shutting down Parler. The court filing in favor of redaction references these threats in requesting the court provide redaction of personal information to both sides.
"Both sides of this dispute have shown that their employees have suffered real harassment and threats—including, on both sides, death threats—owing to the charged nature of this litigation.
Parler therefore agrees with AWS that safety and security concerns justify the limited sealings requested here," Parler requests in the Amazon lawsuit.
Parler's administrators are still seeking to return the free speech social media platform to full operation, although it could take weeks to bring it back online. They may have learned a lesson about the futility of contracting hosting services with a Big Tech monopoly such as Amazon.
---
Follow me on Twitter @Wildman_AZ, on Parler @Moorhead, and on Gab @WildmanAZ.