CNN's Marc Lamont Hill Agrees With Hamas, Calls for Total Destruction of Israel
A CNN commentator and Temple University professor made a blatantly anti-Semitic call for the complete destruction of Israel Wednesday during a speech at the United Nations.
He claimed that justice requires a "free Palestine from the river to the sea," a phrase commonly used by terrorist groups like Hamas, who seek the total elimination of the state of Israel, according to multiple news outlets.
During the event, he called for "solidarity" with Palestinians, explicitly called for the international community to boycott Israel and justified violence against Israel.
Trending: Democrats Move to Ban Trump Supporters From Joining the Military and Holding Federal Jobs
"Contrary to western mythology, black resistance to American apartheid did not come purely through Ghandi and nonviolence," Hill said. "Rather, slave revolts and self-defense and tactics otherwise divergent from Dr. King or Mahatma Gandhi were equally important to preserving safety and attaining freedom. If we are to operate in true solidarity with the Palestinian people, we must allow the Palestinian people the same range of opportunity and political possibility."
take our poll - story continues below
Completing this poll grants you access to Big League Politics updates free of charge. You may opt out at anytime. You also agree to this site's Privacy Policy and Terms of Use.
The "range of opportunity and political possibility" to which Hill referred is political doublespeak for all out war.
"If we are in true solidarity, we must allow them the same range of opportunity and political possibility," he continued. "We must recognize the right of an occupied people to defend themselves. We must prioritize peace, but we must not romanticize or fetishize it. We must promote nonviolence at every opportunity, but cannot endorse narrow politics that shames Palestinians for resisting, for refusing to do nothing in ethnic cleansing."
Hill is often in the news for boneheaded and outlandish statements.
In July, he said that cop killer Assata Shakur's book "saved his life." Big League Politics reported:

A violent leftist CNN commentator praised a cop killer in a recent Instagram post.

"Thinking about Assata Shakur on her 71st birthday," said Marc Lamont Hill. "She wrote the second book that changed (and saved) my life. She taught me about the value and power of Freedom Dreams. She showed me the beauty of struggle."

Assata Shakur is an alias for FBI most-wanted terrorist and Black Liberation Army (BLA) member, Joanne Deborah Chesimard. In 1977, Chesimard was convicted of first degree murder, assault and battery of a police officer, assault with a dangerous weapon, assault with intent to kill, illegal possession of a weapon, and armed robbery. She would later escape from prison when visited by fellow BLA members. She has been off the radar ever since, but may be hiding in Cuba.

"And she proved that 'a wall is just a wall. and nothing more at all. It can be broken down,'" Hill wrote. "I pray for her continued safety and protection. I continue to work to demonstrate her innocence. And I implore the State to stop prosecuting an unjust and unfair campaign against one of our most treasured Freedom Fighters. Thank you Mama Assata. Wishing you 100 more years!"
Hill has also explicitly endorsed violence against anyone daring enough to don Trump apparel and wander about in public after a teenager was assaulted in a Texas restaurant for wearing a MAGA hat.
Parler CEO John Matze Forced to Flee Home Under Deluge of Left-Wing Terror Threats
Matze is suing Amazon for deplatforming Parler.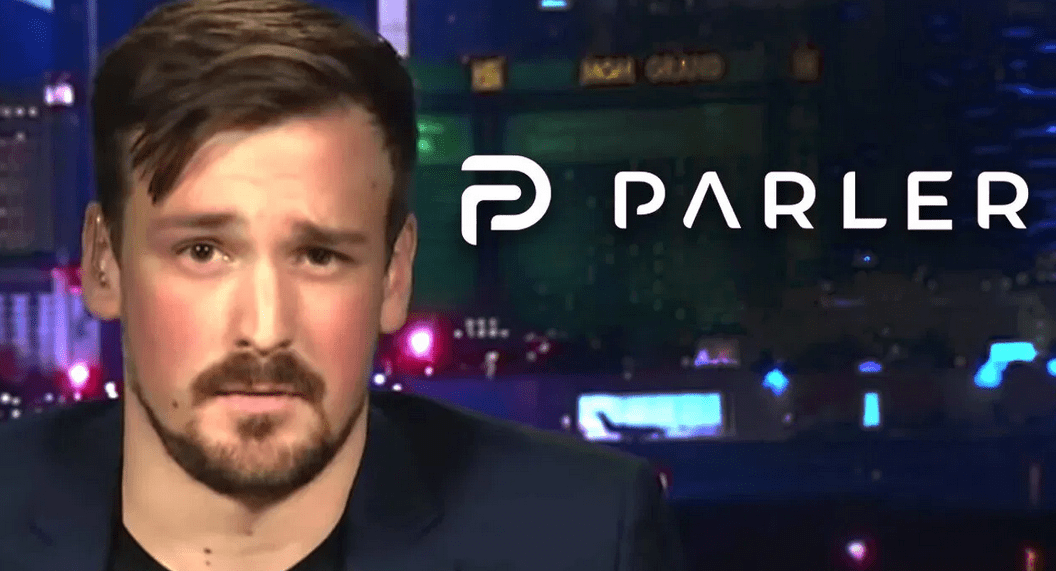 Parler CEO John Matze has been forced to flee his home and go into hiding after receiving an onslaught of left-wing death threats. Parler, a free speech social media platform, has been temporarily shut down in an extensive deplatforming campaign. Amazon promptly cut Parler's access to its Web Services after the US Capitol riot earlier this month, cherry-picking examples of content that violate Parler's terms of service and claiming the platform is being used for violent purposes.
Matze made the frank admission in a court filing for Parler's lawsuit against Amazon, requesting that the court keep any disclosures about his personal life and location secret. Parler is currently suing Amazon in federal court for its immediate revocation of Parler's hosting agreement, arguing that Amazon agreed to provide 30 days notice before any potential termination of Parler's hosting, pursuant to the party's original agreement.
Matze reveals that he's been forced to leave his home and go into hiding with his family, citing Amazon Web Services' "vilification" of his company.
take our poll - story continues below
Completing this poll grants you access to Big League Politics updates free of charge. You may opt out at anytime. You also agree to this site's Privacy Policy and Terms of Use.
Employees of Amazon have allegedly been threatened and harassed as well for shutting down Parler. The court filing in favor of redaction references these threats in requesting the court provide redaction of personal information to both sides.
"Both sides of this dispute have shown that their employees have suffered real harassment and threats—including, on both sides, death threats—owing to the charged nature of this litigation.
Parler therefore agrees with AWS that safety and security concerns justify the limited sealings requested here," Parler requests in the Amazon lawsuit.
Parler's administrators are still seeking to return the free speech social media platform to full operation, although it could take weeks to bring it back online. They may have learned a lesson about the futility of contracting hosting services with a Big Tech monopoly such as Amazon.
---
Follow me on Twitter @Wildman_AZ, on Parler @Moorhead, and on Gab @WildmanAZ.