College Threatens Action Against Student Who Posted 'Pepe the Frog' on Bulletin Board
Speaking to Big League Politics, the student expressed fear that the school is shutting down his right to free speech.
The Folsom Lake College sophomore who went viral after posting a printed photo of 'Pepe the Frog' to a bulletin board filled with leftist propaganda is now being investigated by the school for a hate crime, and is scheduled to defend his actions before a panel on Tuesday.
After finding the photo, the college went on an email tirade condemning the image, claiming it has been linked to white supremacists, and that the cartoon frog is a symbol of hate. Now the college is pursuing action against the student, who believes he will be kicked out of the college after a disciplinary meeting scheduled this week.
The student, who prefers to only use his first name, Hunter, told Big League Politics that he was tired of the leftist slant at his university and wanted to launch a small, quiet, protest. In response, he received a letter on February 13 demanding he set a time for the disciplinary meeting, as he has been referred to the school's administration "for violation of District Standards of Student Conduct."
Trending: Ex-Soviet Leader Gorbachev: US Capitol Riot "Planned in Advance, And It Is Clear by Whom"
take our poll - story continues below
Completing this poll grants you access to Big League Politics updates free of charge. You may opt out at anytime. You also agree to this site's Privacy Policy and Terms of Use.
"They're making it seem like I'm some racist who posted a swastika," Hunter told Big League Politics, "I'm not racist. Pepe isn't a racist symbol. The only reason is that Pepe is used by people who support Trump, and they think Trump is a Nazi."
"My conservative friend's great grandparents died in the Holocaust. He's not a Nazi and Pepe is not a racist symbol."

Hunter, who is studying to become an Emergency Medical Technician, says he pinned the Pepe cartoon to the bulletin board because it was strewn with blatant left wing propaganda about socialism, anti-fascism, gender theory, and radical environmentalism.
"I did it because it's my duty as an American to speak out and protest an ideology that has killed millions and is actively trying to destroy the American way of life," said Hunter, "I'm a hard working American and am being persecuted for family values, tradition, and loving my country."
"It's my right to free speech and everyone's that's under attack by the liberal college system."
The disciplinary meeting is scheduled for Tuesday, and Hunter says he plans to record the entire proceeding, and that he will be wearing a Pepe pin on his tie and an American flag cape to the meeting.
"I'll also be recording the entire conversation," he told Big League Politics, "And I'm wearing my Pepe pin on my Gucci tie."
Big League Politics will continue to monitor this story, and plans to release the recording of the meeting after it takes place.
Parler CEO John Matze Forced to Flee Home Under Deluge of Left-Wing Terror Threats
Matze is suing Amazon for deplatforming Parler.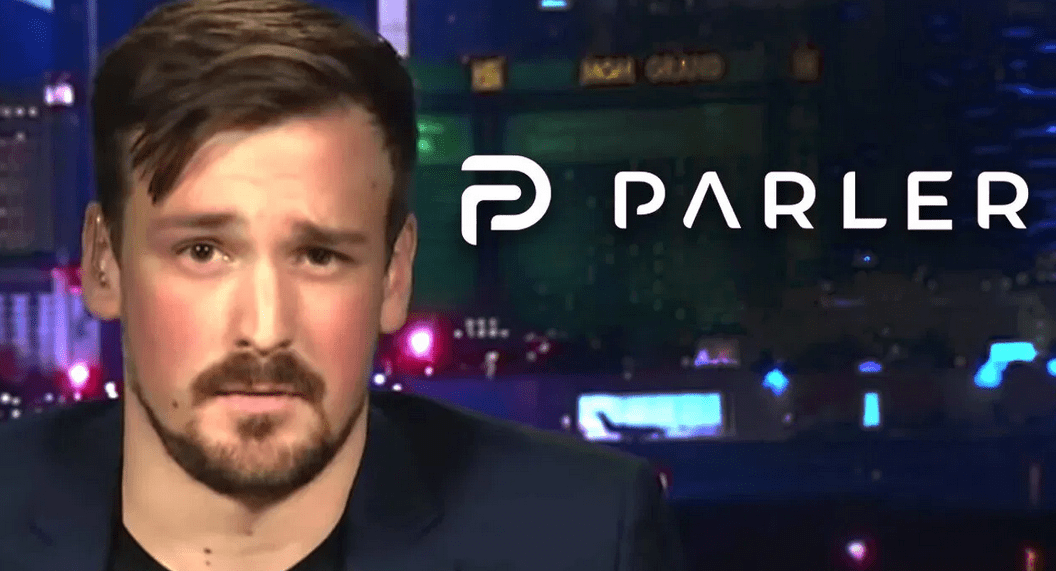 Parler CEO John Matze has been forced to flee his home and go into hiding after receiving an onslaught of left-wing death threats. Parler, a free speech social media platform, has been temporarily shut down in an extensive deplatforming campaign. Amazon promptly cut Parler's access to its Web Services after the US Capitol riot earlier this month, cherry-picking examples of content that violate Parler's terms of service and claiming the platform is being used for violent purposes.
Matze made the frank admission in a court filing for Parler's lawsuit against Amazon, requesting that the court keep any disclosures about his personal life and location secret. Parler is currently suing Amazon in federal court for its immediate revocation of Parler's hosting agreement, arguing that Amazon agreed to provide 30 days notice before any potential termination of Parler's hosting, pursuant to the party's original agreement.
Matze reveals that he's been forced to leave his home and go into hiding with his family, citing Amazon Web Services' "vilification" of his company.
take our poll - story continues below
Completing this poll grants you access to Big League Politics updates free of charge. You may opt out at anytime. You also agree to this site's Privacy Policy and Terms of Use.
Employees of Amazon have allegedly been threatened and harassed as well for shutting down Parler. The court filing in favor of redaction references these threats in requesting the court provide redaction of personal information to both sides.
"Both sides of this dispute have shown that their employees have suffered real harassment and threats—including, on both sides, death threats—owing to the charged nature of this litigation.
Parler therefore agrees with AWS that safety and security concerns justify the limited sealings requested here," Parler requests in the Amazon lawsuit.
Parler's administrators are still seeking to return the free speech social media platform to full operation, although it could take weeks to bring it back online. They may have learned a lesson about the futility of contracting hosting services with a Big Tech monopoly such as Amazon.
---
Follow me on Twitter @Wildman_AZ, on Parler @Moorhead, and on Gab @WildmanAZ.