Conservative Activist Brutally Beaten by Leftist, BLM Militants At Supreme Court
Isabella DeLuca was hospitalized.
The Outreach Director of national conservative group Republicans for National Renewal was seriously assaulted at the Supreme Court on Saturday, with BLM and radical feminist protestors assaulting her as she demonstrated in support of the confirmation of Amy Coney Barrett.
DeLuca recounted her attack in a statement provided to the National File. She described an older white female stealing a Trump flag she brought to dueling demonstrations at the DC Supreme Court building. Radical leftists affiliated with the Women's March had been on the scene to oppose the confirmation of Barrett.
"The first woman was a white older woman – she had glasses on, a glittery bedazzled Black Lives Matter shirt," DeLuca told National File. "She looked like she could've been my grandma, honestly."
Trending: Grassroots Leaders Send Final Warning to GOP Establishment: Rejecting Trump Means Death of Republican Party
DeLuca was reluctant to engage in a physical confrontation with a leftist grandma, but other feminist leftists proved more than willing to instigate violence when she followed the woman to get her flag back. The flag thief and another Women's March fanatic choked and beat her.
take our poll - story continues below
Completing this poll grants you access to Big League Politics updates free of charge. You may opt out at anytime. You also agree to this site's Privacy Policy and Terms of Use.
DeLuca revealed her injuries in the aftermath of the political beating. She is recounting feeling disoriented and dizzy, and doctors placed her in a cervical collar out of concern for facial and neck injuries.
The aftermath of supporting @realDonaldTrump at the Women's March today! pic.twitter.com/p6goOyBjps

— Isabella Maria DeLuca (@bellamaria1776) October 18, 2020
Adding insult to injury, social media monopoly Facebook went on to suspend her account from the platform after she recounted the experience of the beating at the hands of leftist fanatics.
Facebook took my entire account down after I posted what happened to me.

— Isabella Maria DeLuca (@bellamaria1776) October 18, 2020
No compromise with those who feel obligated to brutally assault those standing up for a duly nominated Supreme Court nominee. These leftists will likely explode in rage when Barrett is confirmed, and it's likely they'll carry out more acts of political terrorism against those such as DeLuca who oppose them.
Parler CEO John Matze Forced to Flee Home Under Deluge of Left-Wing Terror Threats
Matze is suing Amazon for deplatforming Parler.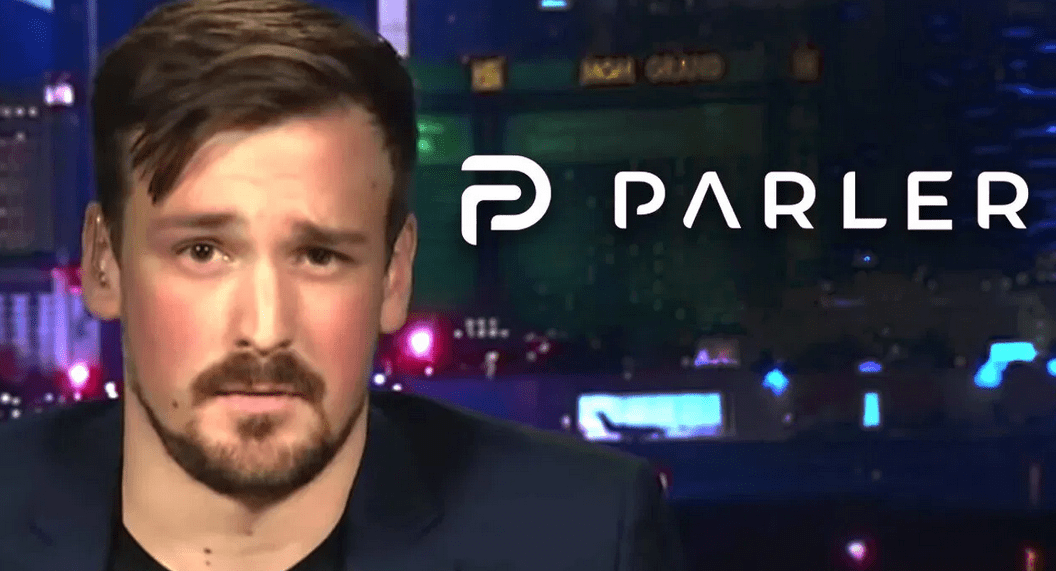 Parler CEO John Matze has been forced to flee his home and go into hiding after receiving an onslaught of left-wing death threats. Parler, a free speech social media platform, has been temporarily shut down in an extensive deplatforming campaign. Amazon promptly cut Parler's access to its Web Services after the US Capitol riot earlier this month, cherry-picking examples of content that violate Parler's terms of service and claiming the platform is being used for violent purposes.
Matze made the frank admission in a court filing for Parler's lawsuit against Amazon, requesting that the court keep any disclosures about his personal life and location secret. Parler is currently suing Amazon in federal court for its immediate revocation of Parler's hosting agreement, arguing that Amazon agreed to provide 30 days notice before any potential termination of Parler's hosting, pursuant to the party's original agreement.
Matze reveals that he's been forced to leave his home and go into hiding with his family, citing Amazon Web Services' "vilification" of his company.
take our poll - story continues below
Completing this poll grants you access to Big League Politics updates free of charge. You may opt out at anytime. You also agree to this site's Privacy Policy and Terms of Use.
Employees of Amazon have allegedly been threatened and harassed as well for shutting down Parler. The court filing in favor of redaction references these threats in requesting the court provide redaction of personal information to both sides.
"Both sides of this dispute have shown that their employees have suffered real harassment and threats—including, on both sides, death threats—owing to the charged nature of this litigation.
Parler therefore agrees with AWS that safety and security concerns justify the limited sealings requested here," Parler requests in the Amazon lawsuit.
Parler's administrators are still seeking to return the free speech social media platform to full operation, although it could take weeks to bring it back online. They may have learned a lesson about the futility of contracting hosting services with a Big Tech monopoly such as Amazon.
---
Follow me on Twitter @Wildman_AZ, on Parler @Moorhead, and on Gab @WildmanAZ.