Conservative Patriot Shot Dead During Pro-Trump Rally in Portland; ANTIFA Celebrates
They murdered a Trump supporter.
A man demonstrating with a conservative group in Portland, Oregon was shot dead in cold blood on Saturday night, with Portland Police quickly beginning a homicide after finding that he was deceased.
The man remains unnamed, but he was wearing a thin blue line patch on his pants and wearing a Patriot Prayer hat that identified him as right-of-center demonstrator in the city notorious for its violent and intolerant leftism.
BREAKING: A man has been shot and killed in Portland. Details still coming in. @tedwheeler @DAMikeSchmidt pic.twitter.com/4sVMcLOz5B

— Richard (@Wildman_AZ) August 30, 2020
Trending: Democrats Move to Ban Trump Supporters From Joining the Military and Holding Federal Jobs
take our poll - story continues below
Completing this poll grants you access to Big League Politics updates free of charge. You may opt out at anytime. You also agree to this site's Privacy Policy and Terms of Use.
He was shot dead by an unknown criminal suspect in an altercation that seemed entirely premeditated and without any of the nuances of a violent confrontation. Watch video of the event here:
Apparently this was the shooting in Portland tonight. I'm not exactly sure what's going on in this video. pic.twitter.com/zx0XvV8btb

— Richard (@Wildman_AZ) August 30, 2020
Later video expressly demonstrates the murder as a political crime, with a male individual yelling, "hey, we got a Trumper right here," before two shots ring out that killed the victim.
New video of Portland murder shows this was an expressly political crime. "Hey, we got a Trumper right here!" Two shots fired. pic.twitter.com/tHZurcBtRc

— Richard (@Wildman_AZ) August 30, 2020
Within hours of the murder, which very may well have been a political crime, mobs of ANTIFA active in downtown Portland were praising and celebrating the vicious crime.
Obese ANTIFA lady celebrates the murder of a Patriot in Portland tonight. pic.twitter.com/jtHiO7hsBy

— Richard (@Wildman_AZ) August 30, 2020
Those seeking justice for the vicious murder have been circulating imagery of the masked man who appears to have fired the shots that led to the man's death. From the looks of it, he was decked out for a leftist protest in the city, and came armed.
If you can find photos or videos of this person, please share. pic.twitter.com/NdBroi9fH4

— Andy Ngô (@MrAndyNgo) August 30, 2020
Pro-Trump and conservative groups had arrived in force in Portland in a caravan demonstration, expressing their support for pro-American ideals in one of the most politically intolerant cities in the country. ANTIFA militants attempted to violently assail and attack them all throughout Saturday evening.
Portland police nowhere to be seen. @tedwheeler @DAMikeSchmidt pic.twitter.com/lgMCe8Fyh3

— Richard (@Wildman_AZ) August 30, 2020
Portland Police are purportedly actively working on the homicide investigation, but no arrests have been made as of early Sunday morning. It remains to be seen if the city is willing to properly investigate and prosecute crimes of political violence affiliated with the far-left ANTIFA militants they cower before on a regular basis.
Parler CEO John Matze Forced to Flee Home Under Deluge of Left-Wing Terror Threats
Matze is suing Amazon for deplatforming Parler.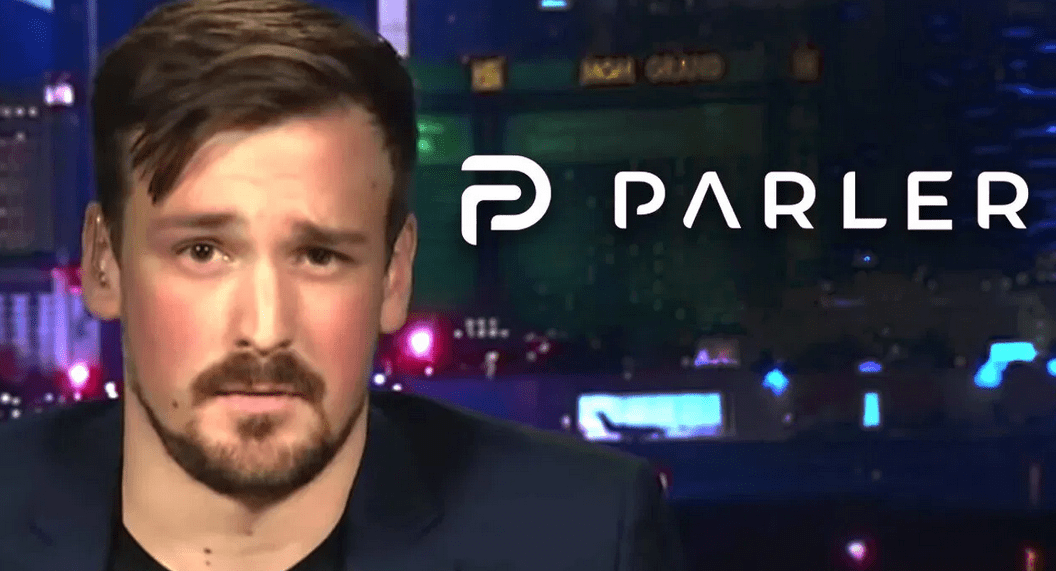 Parler CEO John Matze has been forced to flee his home and go into hiding after receiving an onslaught of left-wing death threats. Parler, a free speech social media platform, has been temporarily shut down in an extensive deplatforming campaign. Amazon promptly cut Parler's access to its Web Services after the US Capitol riot earlier this month, cherry-picking examples of content that violate Parler's terms of service and claiming the platform is being used for violent purposes.
Matze made the frank admission in a court filing for Parler's lawsuit against Amazon, requesting that the court keep any disclosures about his personal life and location secret. Parler is currently suing Amazon in federal court for its immediate revocation of Parler's hosting agreement, arguing that Amazon agreed to provide 30 days notice before any potential termination of Parler's hosting, pursuant to the party's original agreement.
Matze reveals that he's been forced to leave his home and go into hiding with his family, citing Amazon Web Services' "vilification" of his company.
take our poll - story continues below
Completing this poll grants you access to Big League Politics updates free of charge. You may opt out at anytime. You also agree to this site's Privacy Policy and Terms of Use.
Employees of Amazon have allegedly been threatened and harassed as well for shutting down Parler. The court filing in favor of redaction references these threats in requesting the court provide redaction of personal information to both sides.
"Both sides of this dispute have shown that their employees have suffered real harassment and threats—including, on both sides, death threats—owing to the charged nature of this litigation.
Parler therefore agrees with AWS that safety and security concerns justify the limited sealings requested here," Parler requests in the Amazon lawsuit.
Parler's administrators are still seeking to return the free speech social media platform to full operation, although it could take weeks to bring it back online. They may have learned a lesson about the futility of contracting hosting services with a Big Tech monopoly such as Amazon.
---
Follow me on Twitter @Wildman_AZ, on Parler @Moorhead, and on Gab @WildmanAZ.