Convicted Child Rapist Shot in Kenosha Had Been Discharged From Mental Hospital for Suicide Attempt on the Same Day
Nothing to lose?
A convicted child rapist who was shot and killed by Kyle Rittenhouse during the Kenosha Black Lives Matter riots had been discharged from a mental hospital following his second suicide attempt the same day, according to new reporting from the Washington Post.
Big League Politics has reported on Rosenbaum's child rape convictions. Rosenbaum spent almost a decade in the Arizona prison system after being convicted on two charges of sex crimes against boys aged nine to eleven in the state.
Rosenbaum, who has homeless, had been discharged from a Kenosha hospital earlier the day of the riot, having been admitted to the facility following a suicide attempt in which he attempted to overdose on pills. He was reportedly in the area of the Kenosha riots seeking to obtain prescription medication for his bipolar disorder when he became embedded in the left-wing riots, which occurred following the shooting of felony sexual assault fugitive Jacob Blake by a Kenosha police officer.
Trending: Ex-Soviet Leader Gorbachev: US Capitol Riot "Planned in Advance, And It Is Clear by Whom"
Rosenbaum was seen throwing objects in a bag(that he seems to have obtained from the hospital) at 17-year old Rittenhouse after a confrontation in which he urged the militia-affiliated teenager to "shoot me, n****." A short while later, he is seen chasing Rittenhouse- who was armed with an AR-style rifle- with his shirt on his head before Rittenhouse fatally shot Rosenbaum. The convicted pedophile attempted to grab the rifle from Rittenhouse before the latter shot him in the back and in the groin.
take our poll - story continues below
Completing this poll grants you access to Big League Politics updates free of charge. You may opt out at anytime. You also agree to this site's Privacy Policy and Terms of Use.
The altercation between Rittenhouse and Rosenbaum kicked off further violence at the scene of the riot. Rittenhouse attempted to flee in the direction of police at the scene, but was accosted by a large mob of left-wing rioters. Two other individuals- one of whom also was killed- were shot when they bumrushed Rittenhouse as he attempted to escape the scene of the riot. Rittenhouse has since been charged with murder in the shooting, and he staunchly maintains that he acted in self-defense after being attacked by Rosenbaum.
Rosenbaum, a man with a violent and sickening criminal record, seems to have had little to nothing to lose, and apparently had been trying to kill himself just days earlier. Repeatedly assaulting a man with a rifle- while urging him to shoot you- is arguably a suicide attempt in its own right. He instigated this tragedy, not Rittenhouse.
Parler CEO John Matze Forced to Flee Home Under Deluge of Left-Wing Terror Threats
Matze is suing Amazon for deplatforming Parler.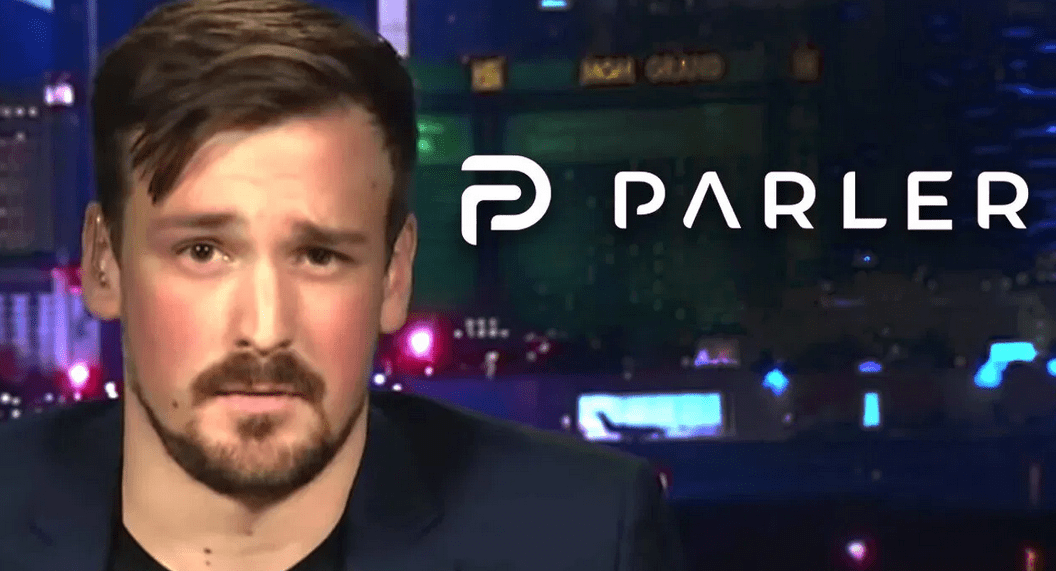 Parler CEO John Matze has been forced to flee his home and go into hiding after receiving an onslaught of left-wing death threats. Parler, a free speech social media platform, has been temporarily shut down in an extensive deplatforming campaign. Amazon promptly cut Parler's access to its Web Services after the US Capitol riot earlier this month, cherry-picking examples of content that violate Parler's terms of service and claiming the platform is being used for violent purposes.
Matze made the frank admission in a court filing for Parler's lawsuit against Amazon, requesting that the court keep any disclosures about his personal life and location secret. Parler is currently suing Amazon in federal court for its immediate revocation of Parler's hosting agreement, arguing that Amazon agreed to provide 30 days notice before any potential termination of Parler's hosting, pursuant to the party's original agreement.
Matze reveals that he's been forced to leave his home and go into hiding with his family, citing Amazon Web Services' "vilification" of his company.
take our poll - story continues below
Completing this poll grants you access to Big League Politics updates free of charge. You may opt out at anytime. You also agree to this site's Privacy Policy and Terms of Use.
Employees of Amazon have allegedly been threatened and harassed as well for shutting down Parler. The court filing in favor of redaction references these threats in requesting the court provide redaction of personal information to both sides.
"Both sides of this dispute have shown that their employees have suffered real harassment and threats—including, on both sides, death threats—owing to the charged nature of this litigation.
Parler therefore agrees with AWS that safety and security concerns justify the limited sealings requested here," Parler requests in the Amazon lawsuit.
Parler's administrators are still seeking to return the free speech social media platform to full operation, although it could take weeks to bring it back online. They may have learned a lesson about the futility of contracting hosting services with a Big Tech monopoly such as Amazon.
---
Follow me on Twitter @Wildman_AZ, on Parler @Moorhead, and on Gab @WildmanAZ.