Creator of Netflix Kids Show Wrote Blog about Stalking and Lusting Over 14-Year-Old Boy
This is another instance of the entertainment industry harboring predators.
Julia Vickerman, creator of the Netflix's children's cartoon show Twelve Forever, once posted a strange blog that detailed her following and fawning over a 14-year-old boy she saw at a fair.
Original screenshots of the since-deleted post on Tumblr, which describes her exploits at the fair alongside an individual named Tony, can be seen here:
pedophilia warning /

so. the creator of twelve forever has a post (that's still up as of now) basically detailing her infatuation + attempts to get closer with a random 14 year old boy. this was made in 2010, when she was around 25. and she tagged it with 'pedophilia'. pic.twitter.com/xH31eqyLlJ

Trending: Ex-Soviet Leader Gorbachev: US Capitol Riot "Planned in Advance, And It Is Clear by Whom"

— sang 💖💜💙 (@SangledHere) August 31, 2019
take our poll - story continues below
Completing this poll grants you access to Big League Politics updates free of charge. You may opt out at anytime. You also agree to this site's Privacy Policy and Terms of Use.
"Oh but Tumblr, GUESS who was in line to go on the Sizzler with us?" Vickerman asked on her blog page. "This beautiful androgynous long black-haired emo 14-year-old boy wearing tight black pants and a black t-shirt emblazoned with the name of some band that probably sucks and his lip-injected fake-red-haired mother who looked like a washed up rockstar."
Her tale got even more twisted and bizarre from there.
"Tony was nice enough to follow this poor boy around the small carnival with me as I tried to sneak photos (none of which turned out well). I knew that my heart would be forever in turmoil unless I at least TRIED to talk to him. Oh GOD if only his mom hadn't been there," she wrote.
Vickerman eventually approached the mother and the boy, giving them some tickets to use at the fair as an excuse to approach the child she was drooling over.
"I watched my muse push his dyed black hair behind his ear, exposing EPIC eyebrows, apple still pressed to his lips, say "thank you" and smile," she wrote, before concluding that this "was the best day ever" and posting the hashtag #pedophile.
She has posted similarly creepy tweets as well:
Turns out the Netflix show #twelveforever creator Julia Vickerman – in addition to writing a blog post about stalking a 14 year old boy – has been lusting after young boys for years. Imagine what she hasn't tweeted. Why is Netflix so pro-pedo? pic.twitter.com/bhGHiqDEbc

— Rocket Scientist Devon Stack (@EvilHillaryPics) September 2, 2019
Twelve Forever debuted on Netflix earlier this year. The show is described as follows by Variety, which noted that Vickerman has a long history of working on animated shows for children.
The series centers on 12-year-old Reggie, whose desire to remain a child is so powerful it creates a fantasy world in which she never has to grow up. She's joined by her friends Todd and Esther, who visit this amazing world to live out their superhero fantasies and escape the responsibilities of impending adulthood…

"I am beyond excited that 'Twelve Forever' has found a home on Netflix," said Vickerman, best known for her work on "The Powerpuff Girls," "Clarence" and "Yo Gabba Gabba." "This is a project that is very close to my heart and we're so grateful for the opportunity to share Reggie's world with everyone. Puny and the Cartel have assembled an incredible team of writers and artists and we can't wait to bring this series to life."
Although Vickerman is rumored to have been fired from her own show, she still regularly posts clips from the program on her Twitter page where she lists herself as the show's "Supervising Director."
The entertainment industry is swimming with convicted and alleged predators, as the content being regularly consumed by children is being crafted by these types of people in a frightening number of instances.
Parler CEO John Matze Forced to Flee Home Under Deluge of Left-Wing Terror Threats
Matze is suing Amazon for deplatforming Parler.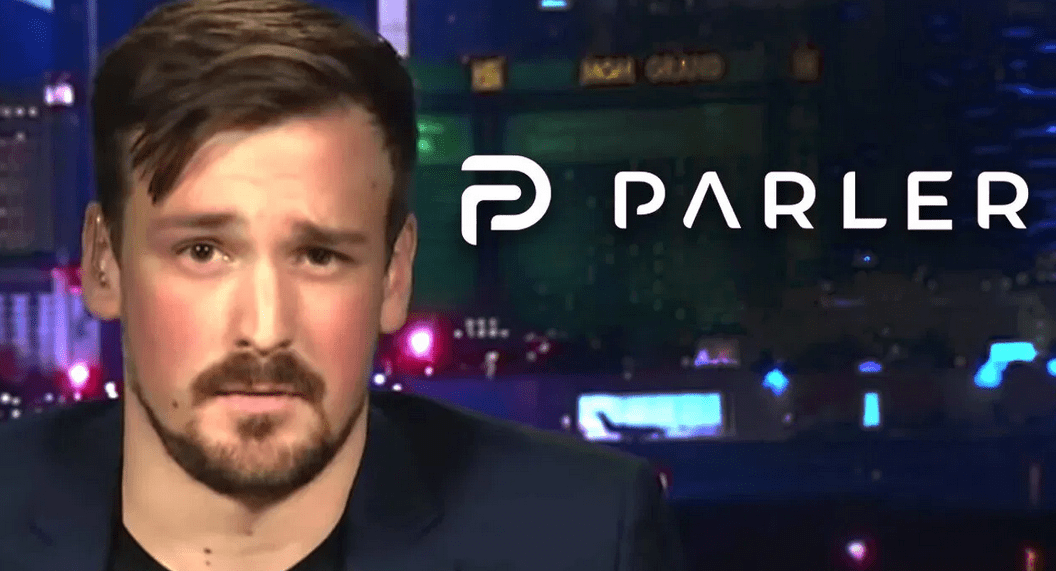 Parler CEO John Matze has been forced to flee his home and go into hiding after receiving an onslaught of left-wing death threats. Parler, a free speech social media platform, has been temporarily shut down in an extensive deplatforming campaign. Amazon promptly cut Parler's access to its Web Services after the US Capitol riot earlier this month, cherry-picking examples of content that violate Parler's terms of service and claiming the platform is being used for violent purposes.
Matze made the frank admission in a court filing for Parler's lawsuit against Amazon, requesting that the court keep any disclosures about his personal life and location secret. Parler is currently suing Amazon in federal court for its immediate revocation of Parler's hosting agreement, arguing that Amazon agreed to provide 30 days notice before any potential termination of Parler's hosting, pursuant to the party's original agreement.
Matze reveals that he's been forced to leave his home and go into hiding with his family, citing Amazon Web Services' "vilification" of his company.
take our poll - story continues below
Completing this poll grants you access to Big League Politics updates free of charge. You may opt out at anytime. You also agree to this site's Privacy Policy and Terms of Use.
Employees of Amazon have allegedly been threatened and harassed as well for shutting down Parler. The court filing in favor of redaction references these threats in requesting the court provide redaction of personal information to both sides.
"Both sides of this dispute have shown that their employees have suffered real harassment and threats—including, on both sides, death threats—owing to the charged nature of this litigation.
Parler therefore agrees with AWS that safety and security concerns justify the limited sealings requested here," Parler requests in the Amazon lawsuit.
Parler's administrators are still seeking to return the free speech social media platform to full operation, although it could take weeks to bring it back online. They may have learned a lesson about the futility of contracting hosting services with a Big Tech monopoly such as Amazon.
---
Follow me on Twitter @Wildman_AZ, on Parler @Moorhead, and on Gab @WildmanAZ.