Criminal Charges Against 59 Portland Rioters Dropped by Multnomah County Prosecutors
Giving ANTIFA a free pass.
An analysis of court and police records by Portland's KGW8 has revealed that Multnomah prosecutors have dropped criminal charges against 59 individuals arrested for crimes during the city's nightly destructive riots. More than 400 people have been arrested and charged for rioting offenses since ANTIFA-linked street criminals began staging destructive nightly riots in the liberal city, going so far as to attack a federal courthouse with improvised mortars and to riot in the streets armed with improvised explosive devices.
The sum of dropped cases is almost 15% of total arrests made during the nightly riots.
Nine of the criminal cases dropped by Multnomah County prosecutors had included felony charges, including felony riot, arson, and theft. The other fifty cases involve misdemeanor rioting offenses, such as disorderly conduct, interfering with a police officer, and resisting arrest.
Trending: Democrats Move to Ban Trump Supporters From Joining the Military and Holding Federal Jobs
At least one rioter is described as having deployed a molotov cocktail device in the street riots, bragging of his alleged criminal act in discussions with other ANTIFA operatives. The Multnomah County District Attorney's Office dropped the case against the alleged arsonist after a grand jury declined to return an indictment.
take our poll - story continues below
Completing this poll grants you access to Big League Politics updates free of charge. You may opt out at anytime. You also agree to this site's Privacy Policy and Terms of Use.
Liberal Democratic Portland city officials continue to urge the authorities to treat the violent ANTIFA rioters with kid gloves, calling for no more than 'targeted arrests' to be made as the gang ransacks buildings, statues, and stages planned attacks on police. The Portland police have largely been called off by city authorities, leaving federal police officers to protect infrastructure such as the Hatfield Federal Courthouse without city support.
As city officials such as the liberal county prosecutors and Mayor Ted Wheeler openly flout the free pass they're handing to ANTIFA to attack federal buildings, riot, and destroy property, the street criminals will likely receive the message that they'll be let off easy if they can avoid being arrested for serious crimes that can't be ignored.
Parler CEO John Matze Forced to Flee Home Under Deluge of Left-Wing Terror Threats
Matze is suing Amazon for deplatforming Parler.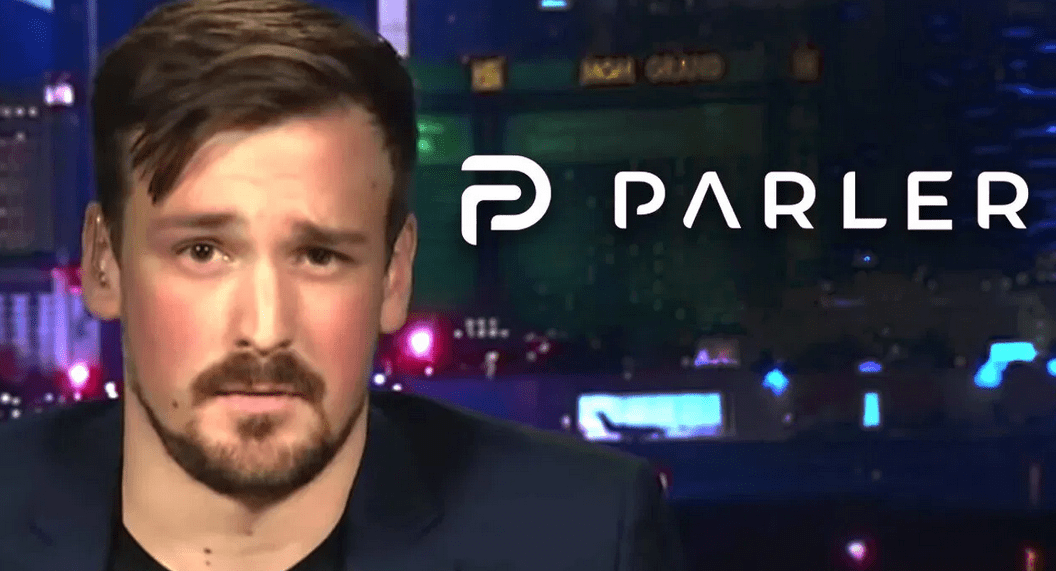 Parler CEO John Matze has been forced to flee his home and go into hiding after receiving an onslaught of left-wing death threats. Parler, a free speech social media platform, has been temporarily shut down in an extensive deplatforming campaign. Amazon promptly cut Parler's access to its Web Services after the US Capitol riot earlier this month, cherry-picking examples of content that violate Parler's terms of service and claiming the platform is being used for violent purposes.
Matze made the frank admission in a court filing for Parler's lawsuit against Amazon, requesting that the court keep any disclosures about his personal life and location secret. Parler is currently suing Amazon in federal court for its immediate revocation of Parler's hosting agreement, arguing that Amazon agreed to provide 30 days notice before any potential termination of Parler's hosting, pursuant to the party's original agreement.
Matze reveals that he's been forced to leave his home and go into hiding with his family, citing Amazon Web Services' "vilification" of his company.
take our poll - story continues below
Completing this poll grants you access to Big League Politics updates free of charge. You may opt out at anytime. You also agree to this site's Privacy Policy and Terms of Use.
Employees of Amazon have allegedly been threatened and harassed as well for shutting down Parler. The court filing in favor of redaction references these threats in requesting the court provide redaction of personal information to both sides.
"Both sides of this dispute have shown that their employees have suffered real harassment and threats—including, on both sides, death threats—owing to the charged nature of this litigation.
Parler therefore agrees with AWS that safety and security concerns justify the limited sealings requested here," Parler requests in the Amazon lawsuit.
Parler's administrators are still seeking to return the free speech social media platform to full operation, although it could take weeks to bring it back online. They may have learned a lesson about the futility of contracting hosting services with a Big Tech monopoly such as Amazon.
---
Follow me on Twitter @Wildman_AZ, on Parler @Moorhead, and on Gab @WildmanAZ.