"Death Is Coming To You": Antifa Threatens To Kill Reporter Covering Protest
Over the weekend, Antifa radicals in Seattle, WA came out in force to protest a conservative event held by the group Washington 3 Percent.
Falsely describing it a protest against "misogyny, racism, and Antisemitism," around 150 Antifa-affiliated protesters showed up, many heavily armed, in an attempt to shut down the First Amendment-protected gathering.
When Andy Ngo, an Asian-American independent journalist known for covering similar demonstrations attempted to document the Antifa protest, he was threatened and called a "Nazi."
Trending: Leftist Thug Targets Roger Stone's Handicapped Wife for Vicious Attack in Own Neighborhood
One of the men seemingly affiliated with Antifa, took things a step further, telling Ngo that "Death is coming to you."
take our poll - story continues below
Completing this poll grants you access to Big League Politics updates free of charge. You may opt out at anytime. You also agree to this site's Privacy Policy and Terms of Use.
"Are you willing to do for your YouTube s***?" he asks. "But yeah, that's what's gonna come. Death is coming to you."
"I'm known to do this shit for real," an antifa protester said to me. "Are you willing to die for Youtube shit?…Death is coming to you." pic.twitter.com/bhK2wWkMBD

— Andy Ngo (@MrAndyNgo) December 2, 2018
Pointing out Ngo's Asian descent, the man also says that "history tells you that you can't trust your enemy, but that you're using your enemy against us, spying."
While it is unclear what that racist statement means, it can be inferred that the "enemy" being referred to is the government, and the historical reasoning could be of the internment of Japanese Americans during World War II.
Oftentimes Antifa considers those who document their actions as spies, or snitches gathering intel for the government to use against them.
But making any real attempts to reason the statements made by this clearly mentally ill man is a fools errand.
The only thing in his statements that is clear is that he is trying to send a message to independent journalists that they  need to watch out, or they may be killed for trying to cover their actions.
Parler CEO John Matze Forced to Flee Home Under Deluge of Left-Wing Terror Threats
Matze is suing Amazon for deplatforming Parler.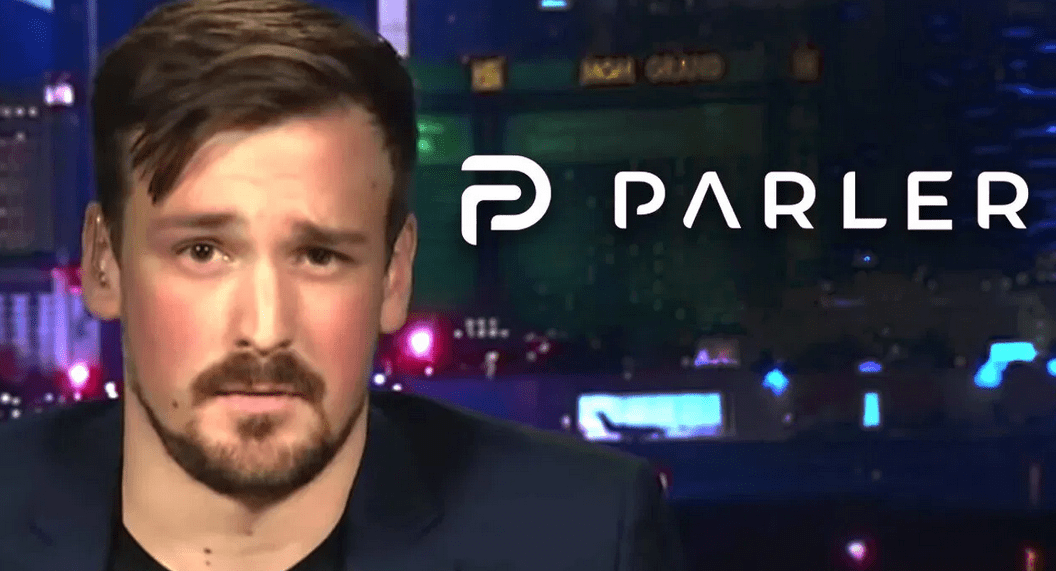 Parler CEO John Matze has been forced to flee his home and go into hiding after receiving an onslaught of left-wing death threats. Parler, a free speech social media platform, has been temporarily shut down in an extensive deplatforming campaign. Amazon promptly cut Parler's access to its Web Services after the US Capitol riot earlier this month, cherry-picking examples of content that violate Parler's terms of service and claiming the platform is being used for violent purposes.
Matze made the frank admission in a court filing for Parler's lawsuit against Amazon, requesting that the court keep any disclosures about his personal life and location secret. Parler is currently suing Amazon in federal court for its immediate revocation of Parler's hosting agreement, arguing that Amazon agreed to provide 30 days notice before any potential termination of Parler's hosting, pursuant to the party's original agreement.
Matze reveals that he's been forced to leave his home and go into hiding with his family, citing Amazon Web Services' "vilification" of his company.
take our poll - story continues below
Completing this poll grants you access to Big League Politics updates free of charge. You may opt out at anytime. You also agree to this site's Privacy Policy and Terms of Use.
Employees of Amazon have allegedly been threatened and harassed as well for shutting down Parler. The court filing in favor of redaction references these threats in requesting the court provide redaction of personal information to both sides.
"Both sides of this dispute have shown that their employees have suffered real harassment and threats—including, on both sides, death threats—owing to the charged nature of this litigation.
Parler therefore agrees with AWS that safety and security concerns justify the limited sealings requested here," Parler requests in the Amazon lawsuit.
Parler's administrators are still seeking to return the free speech social media platform to full operation, although it could take weeks to bring it back online. They may have learned a lesson about the futility of contracting hosting services with a Big Tech monopoly such as Amazon.
---
Follow me on Twitter @Wildman_AZ, on Parler @Moorhead, and on Gab @WildmanAZ.