Delaware Women Accused of Bullying a Child and Taking His MAGA Hat are Charged with Hate Crimes
Justice may finally be served.
Two liberal Delaware women accused of stealing a boy's MAGA hat and refusing to give it back last month are being charged with federal hate crimes for their alleged cruel actions.
The Department of Justice (DOJ) claims that Camryn Amy and Olivia Winslow, both 21, were caught on video stealing a 7-year-old boy's MAGA hat in Wilmington outside of the Democratic National Convention.
"Violence in any form is unacceptable, but harming another person — let alone a child — because of the expression of their views betrays the principles on which our country was founded," said Delaware Attorney General Kathy Jennings.
Trending: "RELEASE THEM ALL:" Tucker Exposes Full Biden Jailbreak Order for Illegal Aliens
"Free speech, free assembly, and free expression are sacred, no matter whether we agree with the opinions expressed, and especially when we don't. That is as true today as it was when the Bill of Rights was ratified. Our Division of Civil Rights and Public Trust will continue to defend everyone's fundamental rights," she added.
take our poll - story continues below
Completing this poll grants you access to Big League Politics updates free of charge. You may opt out at anytime. You also agree to this site's Privacy Policy and Terms of Use.
The DOJ made it clear that they feel the women committed or attempted to commit assault, robbery, and endangering a child's welfare. Because the crime was committed to interfere with an individual's ability to exercise their 1st Amendment rights, it can be classified as a hate crime.
The cowardly attack can be seen here:
Last night, Joe Biden supporters viciously attacked Riley, a 7 year-old @realDonaldTrump fan.

Joe Biden supporters stole Riley's hat, ripped up his sign & made him cry.
Watch. It's on video. This is sick.

Wilmington, DE please help us find them: pic.twitter.com/nqx061VXMt

— Donald Trump Jr. (@DonaldJTrumpJr) August 21, 2020
The boy's mother explained the situation that is becoming far more common as Black Lives Matter and ANTIFA terrorists lay claim to the American streets.
"We had just left a peaceful protest against Joe Biden," her statement read. "I was holding a pro-Trump sign. My son was wearing his MAGA hat. We were standing outside peacefully minding our own business waiting for our table. Suddenly, two Joe Biden supporters began to yell political epithets at my child."
"They ripped the sign from my arms and assaulted my seven year old son. The Joe Biden supporters laid hands on my child and ripped his 'Make America Great Again' hat from his head while cursing at him and pushing him over. The two Joe Biden supporters verbally and physically assaulted my child. My 7 year old child was sobbing and screaming," she continued.
Big League Politics has reported on other instances in which deranged left-wing terrorists have targeted children with acts of violence for supporting their president:
Kyren Gregory Perry-Jones, 23, and Cailyn Marie Smith, 18, have been charged with running teenage boys off the road in the state of Indiana because the boys were reportedly flying Trump flags on their bicycles.

Perry-Jones and Smith allegedly ran the boys off the road and then vandalized one of the boy's flags. Police claim they were able to use videos posted on Snapchat by the suspects allegedly boasting about the heinous acts they perpetrated to find and apprehend them.

According to the affidavit, the suspects swerved into the bicycles of the 14-year-old kids, who are twin brothers, after the male asked them "if they were Trump supporters." The boys said they had to drive off the road onto the nearby grass to avoid getting hit, as their lives were in danger for their support of America.

From there, the couple allegedly menaced the boys on their bicycles until the male finally got out of the car and tore off one of the boy's Trump flag before making additional threats. He then ran the flag over, making it clear that he was making an anti-American political statement with his actions.

Perry-Jones and Smith have each been charged with two felony counts of criminal recklessness and intimidation as a result of their alleged actions. They were also charged with two misdemeanor counts of criminal mischief and theft. Smith has been apprehended, but Perry-Jones was still on the Indiana streets as of Friday.
A swift example must be made in order to show left-wing activists that victimizing their political opposition has major consequences.
Parler CEO John Matze Forced to Flee Home Under Deluge of Left-Wing Terror Threats
Matze is suing Amazon for deplatforming Parler.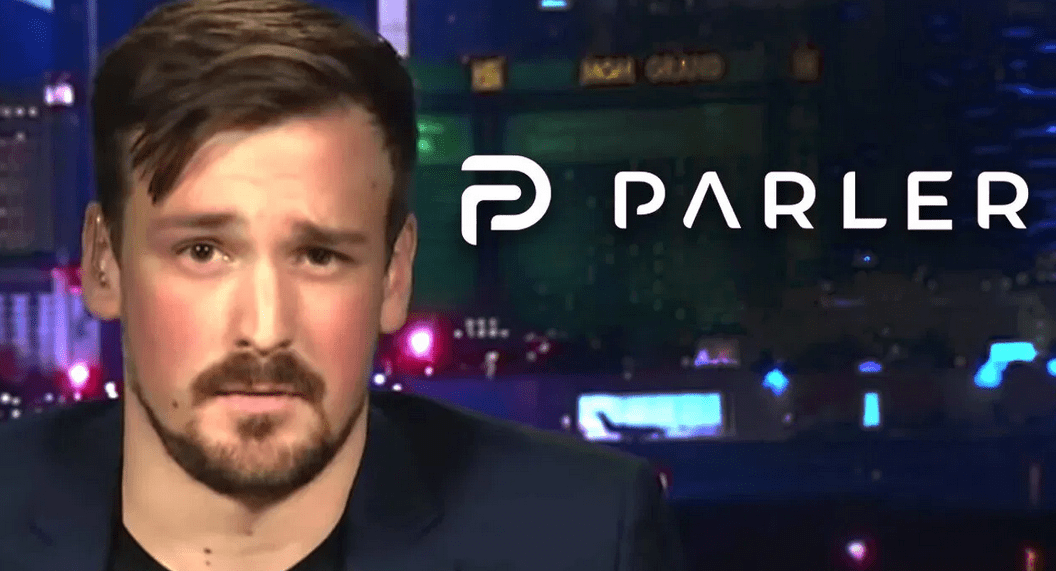 Parler CEO John Matze has been forced to flee his home and go into hiding after receiving an onslaught of left-wing death threats. Parler, a free speech social media platform, has been temporarily shut down in an extensive deplatforming campaign. Amazon promptly cut Parler's access to its Web Services after the US Capitol riot earlier this month, cherry-picking examples of content that violate Parler's terms of service and claiming the platform is being used for violent purposes.
Matze made the frank admission in a court filing for Parler's lawsuit against Amazon, requesting that the court keep any disclosures about his personal life and location secret. Parler is currently suing Amazon in federal court for its immediate revocation of Parler's hosting agreement, arguing that Amazon agreed to provide 30 days notice before any potential termination of Parler's hosting, pursuant to the party's original agreement.
Matze reveals that he's been forced to leave his home and go into hiding with his family, citing Amazon Web Services' "vilification" of his company.
take our poll - story continues below
Completing this poll grants you access to Big League Politics updates free of charge. You may opt out at anytime. You also agree to this site's Privacy Policy and Terms of Use.
Employees of Amazon have allegedly been threatened and harassed as well for shutting down Parler. The court filing in favor of redaction references these threats in requesting the court provide redaction of personal information to both sides.
"Both sides of this dispute have shown that their employees have suffered real harassment and threats—including, on both sides, death threats—owing to the charged nature of this litigation.
Parler therefore agrees with AWS that safety and security concerns justify the limited sealings requested here," Parler requests in the Amazon lawsuit.
Parler's administrators are still seeking to return the free speech social media platform to full operation, although it could take weeks to bring it back online. They may have learned a lesson about the futility of contracting hosting services with a Big Tech monopoly such as Amazon.
---
Follow me on Twitter @Wildman_AZ, on Parler @Moorhead, and on Gab @WildmanAZ.