Detroit Democrat Stripped of State House Committee Seats After Terroristic Threats Against Trump Supporters
"Walk lightly… We ain't playing."
A controversial Detroit Democrat state legislator was stripped of her committee assignments in the Michigan Legislature after releasing a video that appeared to threaten Donald Trump supporters concerned with issues of election integrity in the state on Wednesday.
Rep. Cynthia Johnson had contemptuously dismissed election fraud whistleblowers and Trump supporters during a legislative hearing on the process of the 2020 election last week. After receiving backlash for her unprofessional conduct, she released a video in which she implied the use of far-left Democrat thugs to dismiss Americans who demand transparency.
Rep. Cynthia Johnson made a complete clown of herself during the hearing: pic.twitter.com/u6cgnRpoP7

— Michael Gallas (@MichaelRGallas) December 3, 2020
Trending: Rep. Marjorie Taylor Greene Calls Biden a 'Threat to National Security', Files Impeachment Resolution
take our poll - story continues below
Completing this poll grants you access to Big League Politics updates free of charge. You may opt out at anytime. You also agree to this site's Privacy Policy and Terms of Use.
Johnson claimed she was being harassed and receiving threatening phone calls, but her punitive video shows her to be just as responsible for creating a violent atmosphere as anyone else.
Umm….👇 should I even bother with the @FBI? This is a terroristic threat by a MI House Rep. this is unacceptable! @TheJusticeDept @POTUS pic.twitter.com/NxMNgMiUli

— Red Viper Kraken Gal (@redwins3_first) December 9, 2020
"This is a warning to you Trumpers: Be careful. Walk lightly. We ain't playing with you. Enough of the shenanigans," Johnson said.
"Enough is enough and for those of you who are soldiers, you know how to do it. Do it right. Be in order. Make them pay," concluded the ominous warning.
Speaker of the Michigan House of Representatives Lee Chatfield announced that Johnson had been removed from her legislative committee assignments on Wednesday, a day after Johnson recorded and released the threatening video.
Threats to Democrats or Republicans are unacceptable and un-American. They're even more unbecoming of an elected official. Rep. CA Johnson has been stripped of her committees and we're looking into further disciplinary action as the proper authorities conduct their investigation. pic.twitter.com/Y5lTqqmEVI

— Lee Chatfield (@LeeChatfield) December 9, 2020
Johnson had threatened on Twitter to carry out third-world style purges of Trump supporters from society earlier in the week, yet she acts as if she's the one being terrorized.
No wonder countless Americans have serious doubts about the veracity of the 2020 presidential election, with militant, belligerent Democrats such as Johnson staffing numerous city and municipal election offices in Detroit.
Parler CEO John Matze Forced to Flee Home Under Deluge of Left-Wing Terror Threats
Matze is suing Amazon for deplatforming Parler.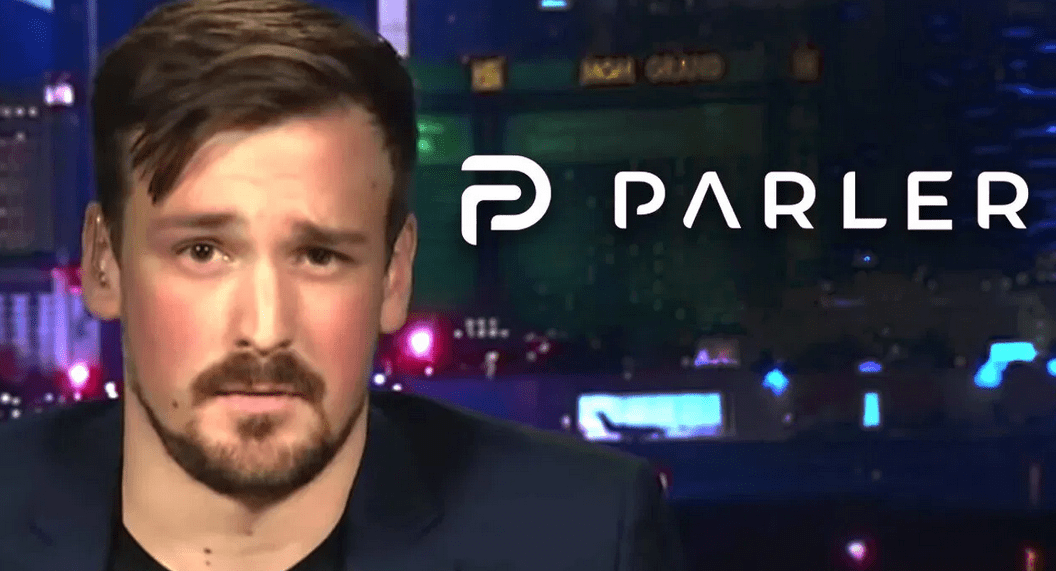 Parler CEO John Matze has been forced to flee his home and go into hiding after receiving an onslaught of left-wing death threats. Parler, a free speech social media platform, has been temporarily shut down in an extensive deplatforming campaign. Amazon promptly cut Parler's access to its Web Services after the US Capitol riot earlier this month, cherry-picking examples of content that violate Parler's terms of service and claiming the platform is being used for violent purposes.
Matze made the frank admission in a court filing for Parler's lawsuit against Amazon, requesting that the court keep any disclosures about his personal life and location secret. Parler is currently suing Amazon in federal court for its immediate revocation of Parler's hosting agreement, arguing that Amazon agreed to provide 30 days notice before any potential termination of Parler's hosting, pursuant to the party's original agreement.
Matze reveals that he's been forced to leave his home and go into hiding with his family, citing Amazon Web Services' "vilification" of his company.
take our poll - story continues below
Completing this poll grants you access to Big League Politics updates free of charge. You may opt out at anytime. You also agree to this site's Privacy Policy and Terms of Use.
Employees of Amazon have allegedly been threatened and harassed as well for shutting down Parler. The court filing in favor of redaction references these threats in requesting the court provide redaction of personal information to both sides.
"Both sides of this dispute have shown that their employees have suffered real harassment and threats—including, on both sides, death threats—owing to the charged nature of this litigation.
Parler therefore agrees with AWS that safety and security concerns justify the limited sealings requested here," Parler requests in the Amazon lawsuit.
Parler's administrators are still seeking to return the free speech social media platform to full operation, although it could take weeks to bring it back online. They may have learned a lesson about the futility of contracting hosting services with a Big Tech monopoly such as Amazon.
---
Follow me on Twitter @Wildman_AZ, on Parler @Moorhead, and on Gab @WildmanAZ.