DISTURBING VIDEO: Disabled Veteran Was Shot in the Head By Roadblocking Protestor, Now on Life Support
The despicable crime has been ignored by the media.
A disabled veteran who was shot in the head by a left-wing protestor in Colorado is fighting for his life. Danny Pruitt, 49, is currently on life support at UCHealth Memorial Hospital in Colorado Springs.
Pruitt was shot in an altercation with George Floyd protestors in Amalosa, Colorado last Thursday. Pruitt was confronted by a group of George Floyd protestors who were blocking a road in the city's downtown. While proceeding down the road, a protestors retrieved a gun and shot into the passenger car window of Pruitt's vehicle. Pruitt drove off, and his black truck was located by police about a mile down the road, with the driver being debilitated from a gunshot wound.
Police are saying there is no indication that Pruitt plowed through the crowd of protestors. Alamosa police Captain Joey Spangler confirmed that "I can say we have no evidence to show that he was driving into or through the protestors."
Trending: Biden Nullifies Trump Executive Order Issued to Reduce Prices of Insulin and Epinephrine
The Amalosa Police Department arrested a suspect in the shooting that night, 27-year old James Marshall. In a remarkable twist, the accused has been identified as a defense attorney in the community. Marshall is being charged with several serious felonies for his role in the alleged shooting, including second degree attempted murder, first degree assault, reckless endangerment, and menacing.
take our poll - story continues below
Completing this poll grants you access to Big League Politics updates free of charge. You may opt out at anytime. You also agree to this site's Privacy Policy and Terms of Use.
The shooting was caught on video, and surveillance camera footage shows it to be a heinous, calculated act of violence.
One of Pruitt's relatives has created a GoFundMe to pay for his medical expenses. She describes Danny as the loving single father a daughter and a disabled military veteran. The latest update on his medical condition suggests that surgeons have drained some of the fluid from his head from the shooting, but that Pruitt remains in critical condition and on life support.
The GoFundMe has raised more than $120,000, and Pruitt's niece is hoping to recieve $150,000 to pay for her uncle's medical expenses. The man, who appears to be a highly honorable and loved American father, has been largely ignored by the mainstream media, with no national news agencies reporting the brutal and potentially politically charged shooting.
Parler CEO John Matze Forced to Flee Home Under Deluge of Left-Wing Terror Threats
Matze is suing Amazon for deplatforming Parler.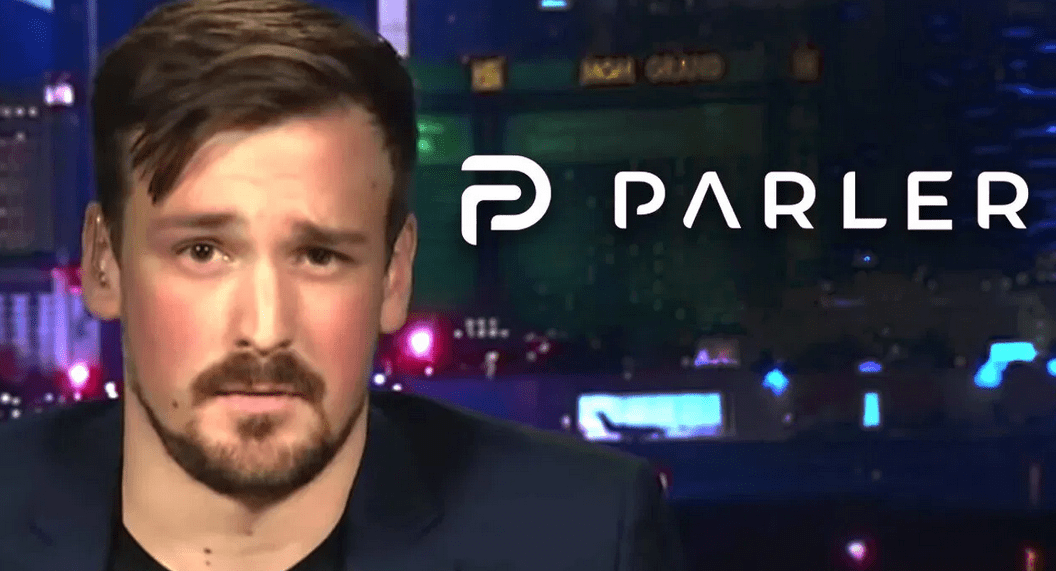 Parler CEO John Matze has been forced to flee his home and go into hiding after receiving an onslaught of left-wing death threats. Parler, a free speech social media platform, has been temporarily shut down in an extensive deplatforming campaign. Amazon promptly cut Parler's access to its Web Services after the US Capitol riot earlier this month, cherry-picking examples of content that violate Parler's terms of service and claiming the platform is being used for violent purposes.
Matze made the frank admission in a court filing for Parler's lawsuit against Amazon, requesting that the court keep any disclosures about his personal life and location secret. Parler is currently suing Amazon in federal court for its immediate revocation of Parler's hosting agreement, arguing that Amazon agreed to provide 30 days notice before any potential termination of Parler's hosting, pursuant to the party's original agreement.
Matze reveals that he's been forced to leave his home and go into hiding with his family, citing Amazon Web Services' "vilification" of his company.
take our poll - story continues below
Completing this poll grants you access to Big League Politics updates free of charge. You may opt out at anytime. You also agree to this site's Privacy Policy and Terms of Use.
Employees of Amazon have allegedly been threatened and harassed as well for shutting down Parler. The court filing in favor of redaction references these threats in requesting the court provide redaction of personal information to both sides.
"Both sides of this dispute have shown that their employees have suffered real harassment and threats—including, on both sides, death threats—owing to the charged nature of this litigation.
Parler therefore agrees with AWS that safety and security concerns justify the limited sealings requested here," Parler requests in the Amazon lawsuit.
Parler's administrators are still seeking to return the free speech social media platform to full operation, although it could take weeks to bring it back online. They may have learned a lesson about the futility of contracting hosting services with a Big Tech monopoly such as Amazon.
---
Follow me on Twitter @Wildman_AZ, on Parler @Moorhead, and on Gab @WildmanAZ.