EXCLUSIVE: Kathy Zhu, Stripped of Miss Michigan Crown, Explains Her New Role on National Women for Trump Team
Zhu appeared at the Michigan Trump Republicans ladies' luncheon today to discuss her experience.
Kathy Zhu, the Asian-American Trump supporter who was blacklisted by Miss World America for her outspoken conservative beliefs, has joined the Women for Trump team as a national advisory board member.
She told Big League Politics in an exclusive interview today that she looks forward to being a grassroots liaison of sorts so that President Trump understands exactly what the American people are concerned about.
"I will be getting information from what the populous is focusing on and giving it up the chain of command, and just telling President Trump what exactly are the important issues for the American people," Zhu said.
Trending: Ex-Soviet Leader Gorbachev: US Capitol Riot "Planned in Advance, And It Is Clear by Whom"
She received a standing ovation at the Michigan Trump Republicans ladies' luncheon today where she gave a brief speech to a packed house regarding the discrimination that she has faced after being unceremoniously stripped of her crown as Miss Michigan.
take our poll - story continues below
Completing this poll grants you access to Big League Politics updates free of charge. You may opt out at anytime. You also agree to this site's Privacy Policy and Terms of Use.
Zhu told the audience about her experience refusing to wear a Hijab and the hate she faced as a freshman at the University of Central Florida as a result. She was targeted by a digital lynch mob that tried to get her expelled from school. Instead of backing down, this experience hardened Zhu's resolve in an Orwellian era when having conservative beliefs on campus makes you a target.
She also talked about how she made a pro-law enforcement post in response to Black Lives Matter, citing FBI statistics about crime in African-American community, and this comment was construed as racist by the pageant's thought police which ultimately led to the removal of her crown. Zhu would not accept her crown back if it were offered to her, as she elaborated to Big League Politics.
"I think that the crown, for me, was a bucket list check off," Zhu said. "It wasn't something that would define my life. This experience really inspired me to speak louder about my opinions, and I think to take the crown back would mean I would have to back down again and be censored so I would never take it back."
Zhu believes her story is very important because it is far from an isolated incident. Conservatives are getting regularly censored on social media and discriminated against in public life. Zhu sees her story as emblematic of a national problem.
"The left really has this agenda they want to push out," she said about her recent CNN appearance in which fake news anchors tried to twist her words to make her sound racist. "They want a story out of nothing," she added.
She talked about the incredible support system that has emerged behind her in Michigan as well as the rest of the country. Zhu was initially embarrassed because of the negative publicity, but has built a national following of conservatives who see her as a hero for standing strong against the media pressure.
"I couldn't be happier. This has been way more positive than negative," Zhu said of the entire experience.
The luncheon event, which took place at the Heathers Club in Bloomfield Twp, MI, is one of dozens of such events that have been held throughout Michigan since Trump was elected. The event was a confirmed sell-out with overflow attendance, as the momentum builds in the key battleground state heading into 2020.
"Strong women are the foundation of our families and our nation. Our President knows this and has placed more women in his administration than previous presidents. This is the reason women love Trump," said state legislator Matt Maddock, whose wife Meshawn serves on the national advisory board for Women for Trump and helped organize the event.
The Women for Trump group was launched nationally by Lara Trump, President Trump's daughter-in-law, on July 16. Events will likely be coming to all 50 states heading into next year's crucial re-election campaign.
Parler CEO John Matze Forced to Flee Home Under Deluge of Left-Wing Terror Threats
Matze is suing Amazon for deplatforming Parler.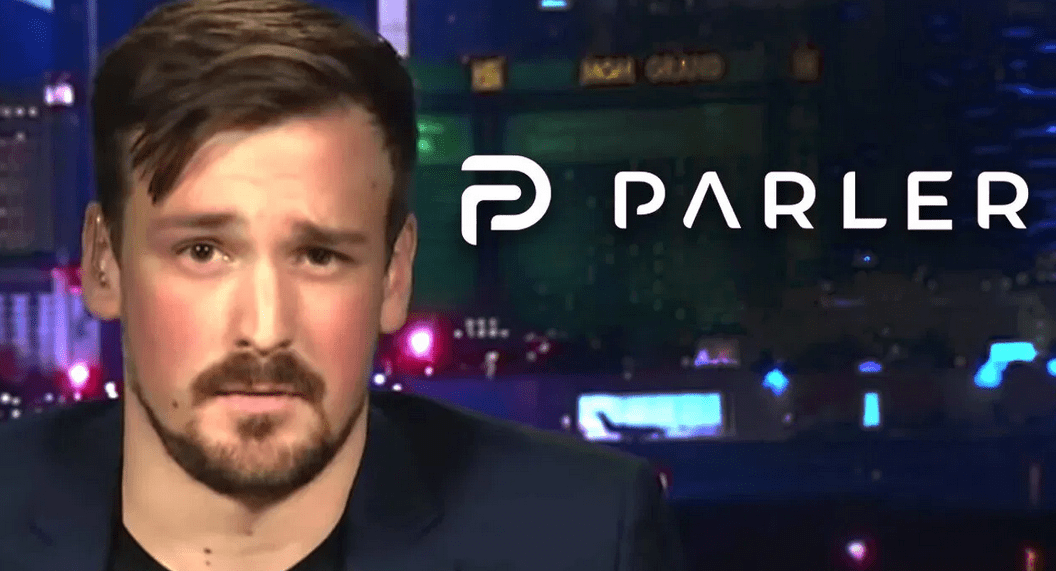 Parler CEO John Matze has been forced to flee his home and go into hiding after receiving an onslaught of left-wing death threats. Parler, a free speech social media platform, has been temporarily shut down in an extensive deplatforming campaign. Amazon promptly cut Parler's access to its Web Services after the US Capitol riot earlier this month, cherry-picking examples of content that violate Parler's terms of service and claiming the platform is being used for violent purposes.
Matze made the frank admission in a court filing for Parler's lawsuit against Amazon, requesting that the court keep any disclosures about his personal life and location secret. Parler is currently suing Amazon in federal court for its immediate revocation of Parler's hosting agreement, arguing that Amazon agreed to provide 30 days notice before any potential termination of Parler's hosting, pursuant to the party's original agreement.
Matze reveals that he's been forced to leave his home and go into hiding with his family, citing Amazon Web Services' "vilification" of his company.
take our poll - story continues below
Completing this poll grants you access to Big League Politics updates free of charge. You may opt out at anytime. You also agree to this site's Privacy Policy and Terms of Use.
Employees of Amazon have allegedly been threatened and harassed as well for shutting down Parler. The court filing in favor of redaction references these threats in requesting the court provide redaction of personal information to both sides.
"Both sides of this dispute have shown that their employees have suffered real harassment and threats—including, on both sides, death threats—owing to the charged nature of this litigation.
Parler therefore agrees with AWS that safety and security concerns justify the limited sealings requested here," Parler requests in the Amazon lawsuit.
Parler's administrators are still seeking to return the free speech social media platform to full operation, although it could take weeks to bring it back online. They may have learned a lesson about the futility of contracting hosting services with a Big Tech monopoly such as Amazon.
---
Follow me on Twitter @Wildman_AZ, on Parler @Moorhead, and on Gab @WildmanAZ.