EXCLUSIVE PHOTO: Militant Protesters Demand Reparations By 'Any Means', Warn 'Life For A Life'
An activist group is demanding "an eye for an eye and a life for a life" and slavery reparations "by any means".
A photo exclusively sent to Big League Politics shows militant protesters holding signs demanding slavery reparations "by any means", and demanding "an eye for an eye".
Protesters held signs demanding Congress provide slavery reparations "by any means", with the additional possibly violent message demanding "an eye for an eye and a life for a life", seeming to advocate violence in the name of slavery reparations. The sign appears to show a photo of a 1950s lynching, seeming to explain the context of the "life for a life" quote.
Trending: Ex-Soviet Leader Gorbachev: US Capitol Riot "Planned in Advance, And It Is Clear by Whom"
The photo shows another sign reading "Cut the check! – MLK".
take our poll - story continues below
Completing this poll grants you access to Big League Politics updates free of charge. You may opt out at anytime. You also agree to this site's Privacy Policy and Terms of Use.
Big League Politics was not able to find a source for this exact Martin Luther King Jr. quote, though the activist did make the case for slavery reparations.
Another protester was photographed holding a sign merely reading "reparations by any means" with what appears to be a separate photo of a lynch mob attacking an African American in the 1950s.
The photos were taken in Washington, D.C., outside the Rayburn House Office Building, as Congress discussed the possibility of offering reparations for slavery. Multiple Hollywood celebrities traveled to D.C. to endorse the idea of slavery reparations.
Breitbart reported on Danny Glover making the case:
The House Judiciary Subcommittee on Constitution, Civil Rights and Civil Liberties welcomed Glover, Sen. Cory Booker (D-NJ), author Ta-Nehisi Coates, and others to discuss reparations in the wake of subcommittee member Rep. Sheila Jackson Lee (D-TX) reintroducing H.R. 40 to establish a commission to study reparations. In his prepared remarks, Glover called the hearing "historic," expressing appreciation for being given the opportunity to offer his views on what he called a "reckoning of a crime against humanity that is foundational to the development of democracy and material well-being" of the United States.
This is a breaking story and Big League Politics will update as more information becomes available.
Parler CEO John Matze Forced to Flee Home Under Deluge of Left-Wing Terror Threats
Matze is suing Amazon for deplatforming Parler.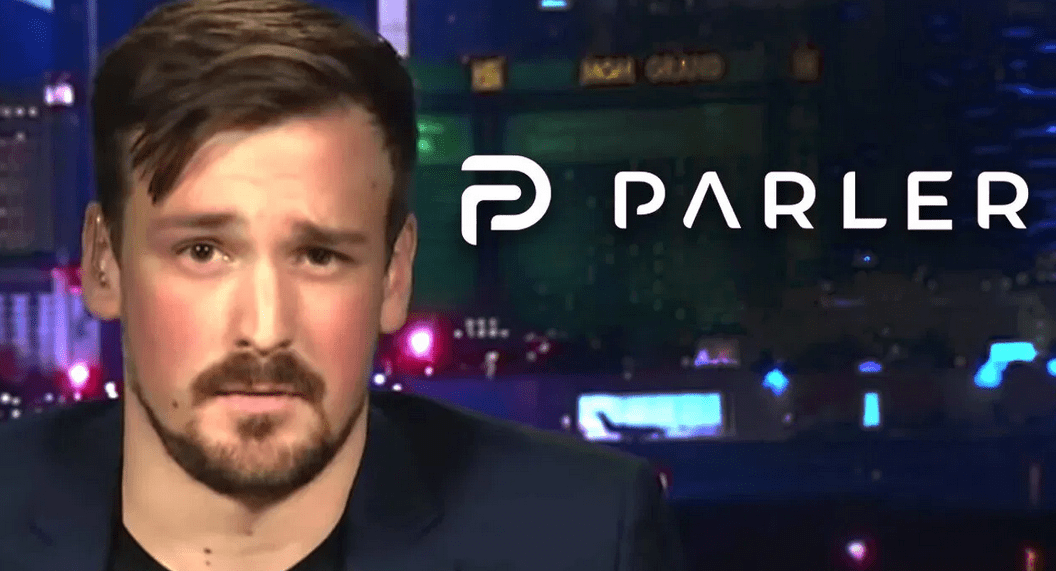 Parler CEO John Matze has been forced to flee his home and go into hiding after receiving an onslaught of left-wing death threats. Parler, a free speech social media platform, has been temporarily shut down in an extensive deplatforming campaign. Amazon promptly cut Parler's access to its Web Services after the US Capitol riot earlier this month, cherry-picking examples of content that violate Parler's terms of service and claiming the platform is being used for violent purposes.
Matze made the frank admission in a court filing for Parler's lawsuit against Amazon, requesting that the court keep any disclosures about his personal life and location secret. Parler is currently suing Amazon in federal court for its immediate revocation of Parler's hosting agreement, arguing that Amazon agreed to provide 30 days notice before any potential termination of Parler's hosting, pursuant to the party's original agreement.
Matze reveals that he's been forced to leave his home and go into hiding with his family, citing Amazon Web Services' "vilification" of his company.
take our poll - story continues below
Completing this poll grants you access to Big League Politics updates free of charge. You may opt out at anytime. You also agree to this site's Privacy Policy and Terms of Use.
Employees of Amazon have allegedly been threatened and harassed as well for shutting down Parler. The court filing in favor of redaction references these threats in requesting the court provide redaction of personal information to both sides.
"Both sides of this dispute have shown that their employees have suffered real harassment and threats—including, on both sides, death threats—owing to the charged nature of this litigation.
Parler therefore agrees with AWS that safety and security concerns justify the limited sealings requested here," Parler requests in the Amazon lawsuit.
Parler's administrators are still seeking to return the free speech social media platform to full operation, although it could take weeks to bring it back online. They may have learned a lesson about the futility of contracting hosting services with a Big Tech monopoly such as Amazon.
---
Follow me on Twitter @Wildman_AZ, on Parler @Moorhead, and on Gab @WildmanAZ.