Far-Left Mob Doxxes a Nursing Student for Waving Trump Flag From Car on Independence Day
Doxxing should be a felony.
The radical Left is sending a digital lynch mob after Chloe Hespeler, a nursing student at Methodist University, for allegedly waving a Trump flag in the streets of Ledyard, Conn. during Independence Day.
Twitter account @Brriannaamariee urged jackals on social media to attack Hespeler because she allegedly dared to wave a Trump flag near a Black Lives Matter (BLM) rally. They inferred that Hespeler would hurt people of color as a medical professional because she supports Trump.
The offending tweet can be read here:
Meet Chloe Hespeler & her family from Ledyard,CT. They made it their mission today to disrupt the Black Lives Matter Movement. Did I mention that she is a nursing major attending @MethodistU ! Would you want those who are black & POC to be treated by her in the medical field? No. pic.twitter.com/IjTjQClnQ6

Trending: Ex-Soviet Leader Gorbachev: US Capitol Riot "Planned in Advance, And It Is Clear by Whom"

— NO JUSTICE NO PEACE (@Brriannaamariee) July 5, 2020
take our poll - story continues below
Completing this poll grants you access to Big League Politics updates free of charge. You may opt out at anytime. You also agree to this site's Privacy Policy and Terms of Use.
The account also provided emails for the President, Dean of Students, and Nursing Chair at the Methodist University so activists could demand Hespeler's life be ruined because she has opposing political beliefs. Additional unsubstantiated comments were posted to justify the doxxing campaign as well.
BLM has been targeting young white females who speak the truth about their terror movement with coordinated social media harassment campaigns.
Big League Politics reported on a Texas college student who was forced out of her school for criticizing BLM's propensity to raze cities and loot businesses:
Conservative student Ashleigh Brock has been forced out of Hardin Simmons University (HSU) in Abilene, Tex. because she made a TikTok video exposing the hypocrisy of Black Lives Matter (BLM).

A supporter of the BLM terror operation posted her video on Twitter in an attempt to gin up a digital lynch mob to destroy her life because she dared to express herself.

HSU immediately threw Brock under the bus after the controversy started, showing that this small Baptist college will do nothing to stand for the 1st Amendment rights of their students.

"Deeply disappointing and an unacceptable social media post," Hardin-Simmons President Eric Bruntmyer said in a video statement, remarking that Brock's point of view "does not reflect the Christian values of HSU."

"Upon learning about a TikTok post made this week by an HSU student, we immediately took action to address the situation and began the required disciplinary process," the university said in a statement.

"We can confirm that the student associated with this incident is no longer enrolled at Hardin-Simmons University," the statement added.

BLM terrorists have been hunting for witches to burn as they continue their marxist cultural revolution throughout the U.S.
Doxxing should be illegal for its chilling effects on free speech. All social media platforms that allow doxxing must additionally lose their special privileges under Section 230 of the Communications Decency Act.
Parler CEO John Matze Forced to Flee Home Under Deluge of Left-Wing Terror Threats
Matze is suing Amazon for deplatforming Parler.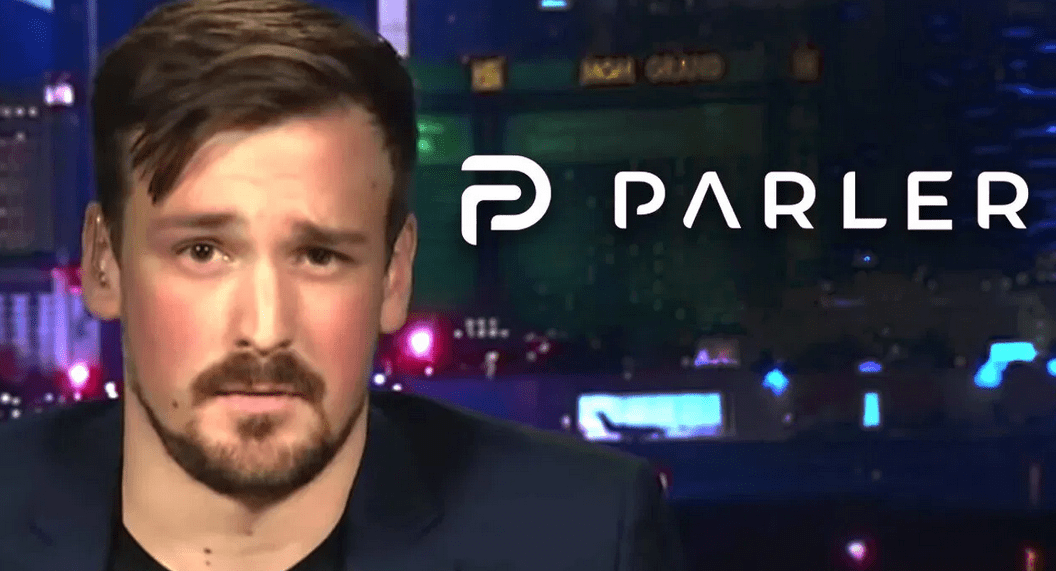 Parler CEO John Matze has been forced to flee his home and go into hiding after receiving an onslaught of left-wing death threats. Parler, a free speech social media platform, has been temporarily shut down in an extensive deplatforming campaign. Amazon promptly cut Parler's access to its Web Services after the US Capitol riot earlier this month, cherry-picking examples of content that violate Parler's terms of service and claiming the platform is being used for violent purposes.
Matze made the frank admission in a court filing for Parler's lawsuit against Amazon, requesting that the court keep any disclosures about his personal life and location secret. Parler is currently suing Amazon in federal court for its immediate revocation of Parler's hosting agreement, arguing that Amazon agreed to provide 30 days notice before any potential termination of Parler's hosting, pursuant to the party's original agreement.
Matze reveals that he's been forced to leave his home and go into hiding with his family, citing Amazon Web Services' "vilification" of his company.
take our poll - story continues below
Completing this poll grants you access to Big League Politics updates free of charge. You may opt out at anytime. You also agree to this site's Privacy Policy and Terms of Use.
Employees of Amazon have allegedly been threatened and harassed as well for shutting down Parler. The court filing in favor of redaction references these threats in requesting the court provide redaction of personal information to both sides.
"Both sides of this dispute have shown that their employees have suffered real harassment and threats—including, on both sides, death threats—owing to the charged nature of this litigation.
Parler therefore agrees with AWS that safety and security concerns justify the limited sealings requested here," Parler requests in the Amazon lawsuit.
Parler's administrators are still seeking to return the free speech social media platform to full operation, although it could take weeks to bring it back online. They may have learned a lesson about the futility of contracting hosting services with a Big Tech monopoly such as Amazon.
---
Follow me on Twitter @Wildman_AZ, on Parler @Moorhead, and on Gab @WildmanAZ.