Former M.I.T. Chaplain's Email is Released That Caused Him to Lose Job for Not Properly Revering St. George Floyd
Floyd is a false idol of globalism.
A Catholic chaplain was fired from the Massachusetts Institute of Technology (MIT) after writing an email expressing skepticism regarding the deification of serial felon drug addict George Floyd, who died of a heart attack during a police encounter in Minneapolis that set off a nationwide orgy of leftist destruction.
Father Daniel Moloney was forced out of his post as Chaplain of M.I.T. after sending a controversial e-mail to the Tech Catholic Community, a group of Catholics at the university.
"George Floyd was killed by a police officer, and shouldn't have been. He had not lived a virtuous life. He was convicted of several crimes, including armed robbery, which he seems to have committed to feed his drug habit. And he was high on drugs at the time of his arrest," Moloney wrote.
Trending: Ex-Soviet Leader Gorbachev: US Capitol Riot "Planned in Advance, And It Is Clear by Whom"
He said that despite Floyd's sins, he should not have been killed in the street and followers of Christ should hope that criminals like Floyd rehabilitate their ways. However, Moloney questioned the evidence showing that this was a racist act.
take our poll - story continues below
Completing this poll grants you access to Big League Politics updates free of charge. You may opt out at anytime. You also agree to this site's Privacy Policy and Terms of Use.
"Police officers deal with dangerous and bad people all the time, and that often hardens them. They do this so that the rest of us can live in peace, but sometimes at a cost to their souls. Some of them certainly develop attitudes towards the people they investigate and arrest that are unjust and sinful. We should pray that never happens, but we can see how it does. Many parts of our country have been experiencing a five-year crime wave," he wrote.
"Our solidarity with one another is deeply frayed now. Everything we say (or don't say) is treated with suspicion, rather than charity," he added.
Moloney sees sin on the rise even as people virtue-signal publicly. He is alarmed at the insane climate that is rising with the backdrop of chaos and mayhem everywhere.
"Everyone's mind is made up, everyone's angry with each other — even though everyone says they're opposed to injustices and sins. In a different moment, people strongly opposed to public violence, racism, and sexism would admire each other, despite their different emphases," he wrote.
After he sent this email, the Archdiocese of Boston forced Moloney to resign for lacking proper reverence for the holy venerated St. George Floyd.
Big League Politics has reported on how Catholic leaders are worshiping Floyd as if he is Jesus Christ, as Western Civilization disintegrates at breakneck speed.
After being brutalized and humiliated by civic authorities, and being pushed to the ground as a crowd watched, this innocent man was killed ultimately by asphyxiation, not by a loss of blood, and in his final moments, he cried out for a drink of water and spoke to his mother. pic.twitter.com/3BT2s3xg5B

— James Martin, SJ (@JamesMartinSJ) June 1, 2020
If you weep over the death of Jesus, who had a cross pressed down upon him and cried out "I thirst," but don't weep over the death of #GeorgeFloyd, who had a knee pressed down upon him and cried out, "Water," how will you be able to hear the Holy Spirit?

— James Martin, SJ (@JamesMartinSJ) May 31, 2020
Before Floyd died, he "had at least five stints in jail" and "had been sentenced to five years in prison in 2009 for aggravated assault stemming from a robbery where Floyd entered a woman's home, pointed a gun at her stomach and searched the home for drugs and money, according to court records," according to a report from the Daily Mail.
"[Floyd] then proceeded to search the residence while another armed suspect guarded the complainant, who was struck in the head and sides by this second armed suspect with his pistol while she screamed for help," the report detailing Floyd's violent gang assault against a woman states.
This is who Christians in Babylon worship instead of Jesus.
Parler CEO John Matze Forced to Flee Home Under Deluge of Left-Wing Terror Threats
Matze is suing Amazon for deplatforming Parler.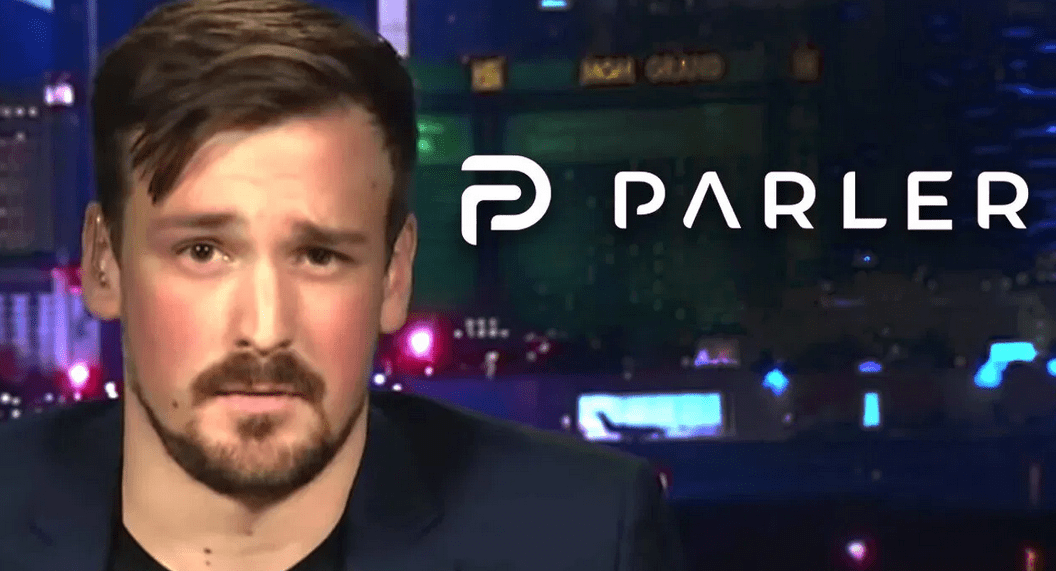 Parler CEO John Matze has been forced to flee his home and go into hiding after receiving an onslaught of left-wing death threats. Parler, a free speech social media platform, has been temporarily shut down in an extensive deplatforming campaign. Amazon promptly cut Parler's access to its Web Services after the US Capitol riot earlier this month, cherry-picking examples of content that violate Parler's terms of service and claiming the platform is being used for violent purposes.
Matze made the frank admission in a court filing for Parler's lawsuit against Amazon, requesting that the court keep any disclosures about his personal life and location secret. Parler is currently suing Amazon in federal court for its immediate revocation of Parler's hosting agreement, arguing that Amazon agreed to provide 30 days notice before any potential termination of Parler's hosting, pursuant to the party's original agreement.
Matze reveals that he's been forced to leave his home and go into hiding with his family, citing Amazon Web Services' "vilification" of his company.
take our poll - story continues below
Completing this poll grants you access to Big League Politics updates free of charge. You may opt out at anytime. You also agree to this site's Privacy Policy and Terms of Use.
Employees of Amazon have allegedly been threatened and harassed as well for shutting down Parler. The court filing in favor of redaction references these threats in requesting the court provide redaction of personal information to both sides.
"Both sides of this dispute have shown that their employees have suffered real harassment and threats—including, on both sides, death threats—owing to the charged nature of this litigation.
Parler therefore agrees with AWS that safety and security concerns justify the limited sealings requested here," Parler requests in the Amazon lawsuit.
Parler's administrators are still seeking to return the free speech social media platform to full operation, although it could take weeks to bring it back online. They may have learned a lesson about the futility of contracting hosting services with a Big Tech monopoly such as Amazon.
---
Follow me on Twitter @Wildman_AZ, on Parler @Moorhead, and on Gab @WildmanAZ.