Georgetown University faculty advisor resigns after wishing Allie Stuckley 'a #MeToo moment'
The dean of Georgetown University's Walsh School of Foreign Service announced the resignation Tuesday of a member of its Masters of Science in Foreign Service program advisory board after he wished upon conservative commentator Allie Beth Stuckey "a #MeToo moment."
Stuckey is called herself "The Conversative Millennial" and is a popular speaker, writer and frequent guest on cable news programs. The moniker is also the name of her blog.
Jeff Bernstein deleted his Twitter account, but it is preserved in Stuckley's reply:
No other way to take this. pic.twitter.com/17DmYi5N1J

Trending: Ex-Soviet Leader Gorbachev: US Capitol Riot "Planned in Advance, And It Is Clear by Whom"

— Allie Beth Stuckey (@conservmillen) January 14, 2018
take our poll - story continues below
Completing this poll grants you access to Big League Politics updates free of charge. You may opt out at anytime. You also agree to this site's Privacy Policy and Terms of Use.
Before deleting his social media accounts, he said he was sorry.
"I apologize for making a stupid and insensitive comment. I would never wish harm on anyone and apologized to Allie repeatedly," he said. "I feel terribly. I have been a continuous voice against gender bias. As a father of three, I am embarrassed and this is a lesson for me that words have power."
Dean Joel Hellman said in a statement released by the Jesuit school's communications office:
The Master of Science in Foreign Service (MSFS) program at Georgetown University is deeply committed to fostering the role of women in international affairs and promoting respectful dialogue and debate on the critical issues facing our world.
Encouraging, threatening or condoning violence and harassment against another person, in any form and on any format, is deeply inconsistent with the values of the program, our school and our university.
We appreciate Mr. Bernstein's efforts to apologize for recent comments deeply inconsistent with our values and mission and have accepted his resignation from the MSFS Board of Advisors. MSFS will continue its dedication to preparing women and men for leadership roles in global affairs.
Bernstein was an active troller of conservatives:
You're talking to a rather disturbed man, Allie. pic.twitter.com/EVD9ihcUcy

— Reseth (@ResethO) January 14, 2018
Looks like someone has been making a habit of this kind of behavior… pic.twitter.com/uppdte8ofj

— Hiding in the Bay (@HidingInTheBay) January 14, 2018
In addition to his position at Georgetown, Bernstein was terminated from his job as the managing director of the investment banking house Solesbury Capital.
Parler CEO John Matze Forced to Flee Home Under Deluge of Left-Wing Terror Threats
Matze is suing Amazon for deplatforming Parler.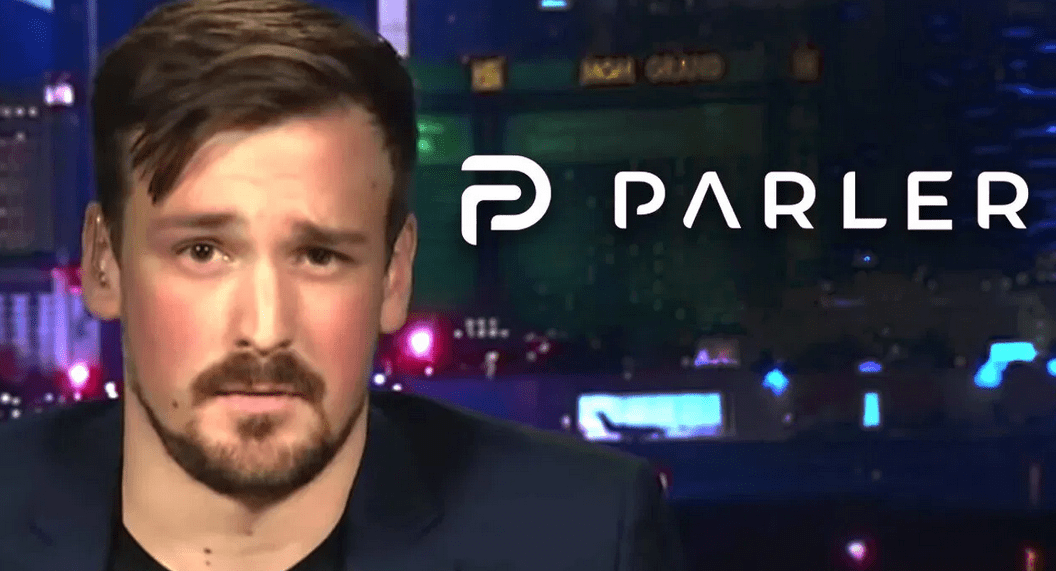 Parler CEO John Matze has been forced to flee his home and go into hiding after receiving an onslaught of left-wing death threats. Parler, a free speech social media platform, has been temporarily shut down in an extensive deplatforming campaign. Amazon promptly cut Parler's access to its Web Services after the US Capitol riot earlier this month, cherry-picking examples of content that violate Parler's terms of service and claiming the platform is being used for violent purposes.
Matze made the frank admission in a court filing for Parler's lawsuit against Amazon, requesting that the court keep any disclosures about his personal life and location secret. Parler is currently suing Amazon in federal court for its immediate revocation of Parler's hosting agreement, arguing that Amazon agreed to provide 30 days notice before any potential termination of Parler's hosting, pursuant to the party's original agreement.
Matze reveals that he's been forced to leave his home and go into hiding with his family, citing Amazon Web Services' "vilification" of his company.
take our poll - story continues below
Completing this poll grants you access to Big League Politics updates free of charge. You may opt out at anytime. You also agree to this site's Privacy Policy and Terms of Use.
Employees of Amazon have allegedly been threatened and harassed as well for shutting down Parler. The court filing in favor of redaction references these threats in requesting the court provide redaction of personal information to both sides.
"Both sides of this dispute have shown that their employees have suffered real harassment and threats—including, on both sides, death threats—owing to the charged nature of this litigation.
Parler therefore agrees with AWS that safety and security concerns justify the limited sealings requested here," Parler requests in the Amazon lawsuit.
Parler's administrators are still seeking to return the free speech social media platform to full operation, although it could take weeks to bring it back online. They may have learned a lesson about the futility of contracting hosting services with a Big Tech monopoly such as Amazon.
---
Follow me on Twitter @Wildman_AZ, on Parler @Moorhead, and on Gab @WildmanAZ.