Girl Scouts Highest Award Goes to High School Pro-Abortion Advocate
A long-time organization for young girls has given its highest award to a pro-abortion advocate for her work in the field.
The Girl Scouts of Southern Arizona awarded Meghna Gopalan the Gold Award for completing her Girl Scout project that focused on "reproductive health justice".
This broad terminology is really just a mask for her project praising abortion on demand.
Trending: Leftist Thug Targets Roger Stone's Handicapped Wife for Vicious Attack in Own Neighborhood
A proud member of a previous Women's March in Arizona, Gopalan got involved with the social media outreach for the Tucson Women's March this year. The Women's March organization across America is known to be an avid supporter for abortion rights with no restrictions.
take our poll - story continues below
Completing this poll grants you access to Big League Politics updates free of charge. You may opt out at anytime. You also agree to this site's Privacy Policy and Terms of Use.
In an interview with #ThisIsTucson Gopalan stated,"I'm planning on hosting an event to educate people about and de-stigmatize access to women's healthcare. I've been working with El Rio Reproductive Health Access Project, and they offered ideas on reproductive health justice which would broaden the scope of the project a little bit. I got interested in the topic with the Supreme Court nomination of [Brett] Kavanaugh…"
Interestingly, Gopalan never mentions choosing life as being part of a woman's reproductive right. Her ties to pro-abortion advocacy groups illuminate that this high school sophomore is working hard for abortion rights. There is nothing to "de-stigmatize" about choosing life for unborn babies.
The Girl Scouts organization is no stranger to having strong relations with abortion groups like Planned Parenthood. Breitbart reports on previous relations between the two:
"Ann Saladin, creator of MyGirlScoutCouncil.com, and co-editor Christy Volanski, have spent nearly a decade documenting Girl Scouts USA's relationships with the abortion industry, Planned Parenthood, and political leaders who support abortion and a left-wing agenda in general.

"At the very least, it's a cozy relationship," Volanski told Breitbart News as she described the ties between the Girl Scouts, the abortion industry and, specifically, Planned Parenthood."
The My Girl Scout Council's website highlights topics Girl Scouts are encouraged to advocate for. Each link consists of various organizations and political candidates that have pro-abortion views, that the Girl Scouts have promoted.
Breitbart also brought up the recent Instagram post from the Girl Scouts that praised Sandra Day O'Connor for upholding Roe v. Wade. So, Girl Scouts mission is to build "girls of courage, confidence, and character, who make the world a better place" – but only if those girls side with the radical, pro-abortion viewpoint.
Parler CEO John Matze Forced to Flee Home Under Deluge of Left-Wing Terror Threats
Matze is suing Amazon for deplatforming Parler.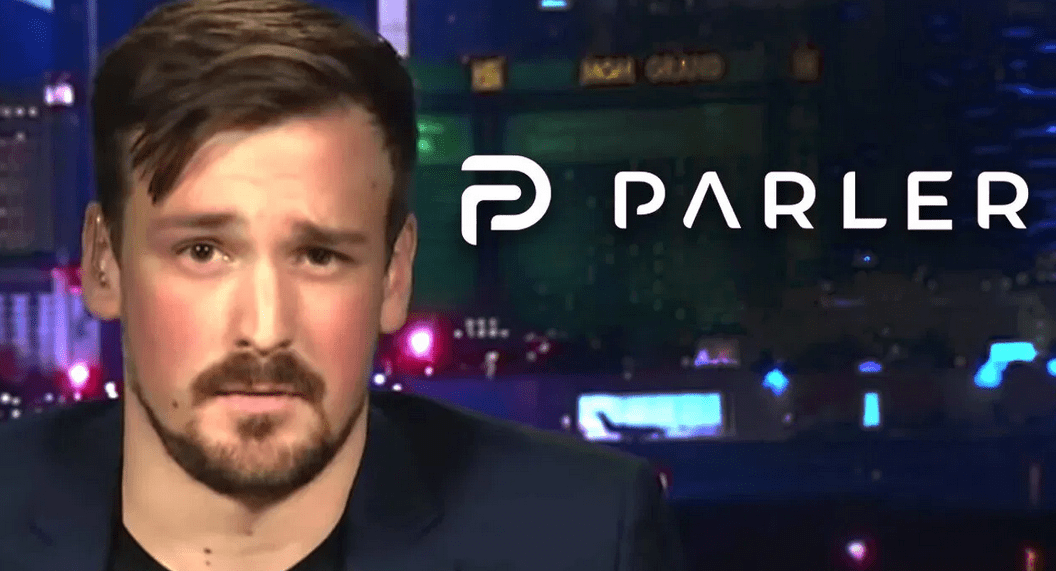 Parler CEO John Matze has been forced to flee his home and go into hiding after receiving an onslaught of left-wing death threats. Parler, a free speech social media platform, has been temporarily shut down in an extensive deplatforming campaign. Amazon promptly cut Parler's access to its Web Services after the US Capitol riot earlier this month, cherry-picking examples of content that violate Parler's terms of service and claiming the platform is being used for violent purposes.
Matze made the frank admission in a court filing for Parler's lawsuit against Amazon, requesting that the court keep any disclosures about his personal life and location secret. Parler is currently suing Amazon in federal court for its immediate revocation of Parler's hosting agreement, arguing that Amazon agreed to provide 30 days notice before any potential termination of Parler's hosting, pursuant to the party's original agreement.
Matze reveals that he's been forced to leave his home and go into hiding with his family, citing Amazon Web Services' "vilification" of his company.
take our poll - story continues below
Completing this poll grants you access to Big League Politics updates free of charge. You may opt out at anytime. You also agree to this site's Privacy Policy and Terms of Use.
Employees of Amazon have allegedly been threatened and harassed as well for shutting down Parler. The court filing in favor of redaction references these threats in requesting the court provide redaction of personal information to both sides.
"Both sides of this dispute have shown that their employees have suffered real harassment and threats—including, on both sides, death threats—owing to the charged nature of this litigation.
Parler therefore agrees with AWS that safety and security concerns justify the limited sealings requested here," Parler requests in the Amazon lawsuit.
Parler's administrators are still seeking to return the free speech social media platform to full operation, although it could take weeks to bring it back online. They may have learned a lesson about the futility of contracting hosting services with a Big Tech monopoly such as Amazon.
---
Follow me on Twitter @Wildman_AZ, on Parler @Moorhead, and on Gab @WildmanAZ.