Half of All Americans Set to be Obese Within Ten Years
What a sad state of affairs.
Obesity is poised to become an increasingly prevalent public health problem in the United States, with a new study forecasting that half of Americans will be obese within ten years.
The New England Journal of Medicine examined medical data of more than 57,000 Americans to assess the future prevalence of obesity, coming back with concerning conclusions. Sightly more than 50% of Americans will fit the medical definition of obese by 2029.
More than a quarter of Americans will be "severely obese," or packing more than 100 pounds of excess weight.
Trending: Leftist Thug Targets Roger Stone's Handicapped Wife for Vicious Attack in Own Neighborhood
The epidemic of obesity stands to create a serious drain on American public health systems and will damage life expectancy, which has already declined for three straight years in the United States.
take our poll - story continues below
Completing this poll grants you access to Big League Politics updates free of charge. You may opt out at anytime. You also agree to this site's Privacy Policy and Terms of Use.
The southern and midwestern regions of the country are the hardest hit. In all 50 states, more than 35% of the population will qualify as obese.
Obesity was relatively rare in the country fifty years ago. But the introduction of unhealthy processed food and increasingly poor diets have contributed to make the United States the fattest country in the world.
High obesity rates also pose national security challenges, disqualifying many Americans from military service.
But the study's conclusions aren't set in stone. Americans can combat obesity by eating healthier, exercising more, and avoiding unnecessary calories.
The American people also need to ask themselves serious questions about the culture of a nation which fails to prevent a obesity epidemic that is unprecedented in the history of the United States.
Parler CEO John Matze Forced to Flee Home Under Deluge of Left-Wing Terror Threats
Matze is suing Amazon for deplatforming Parler.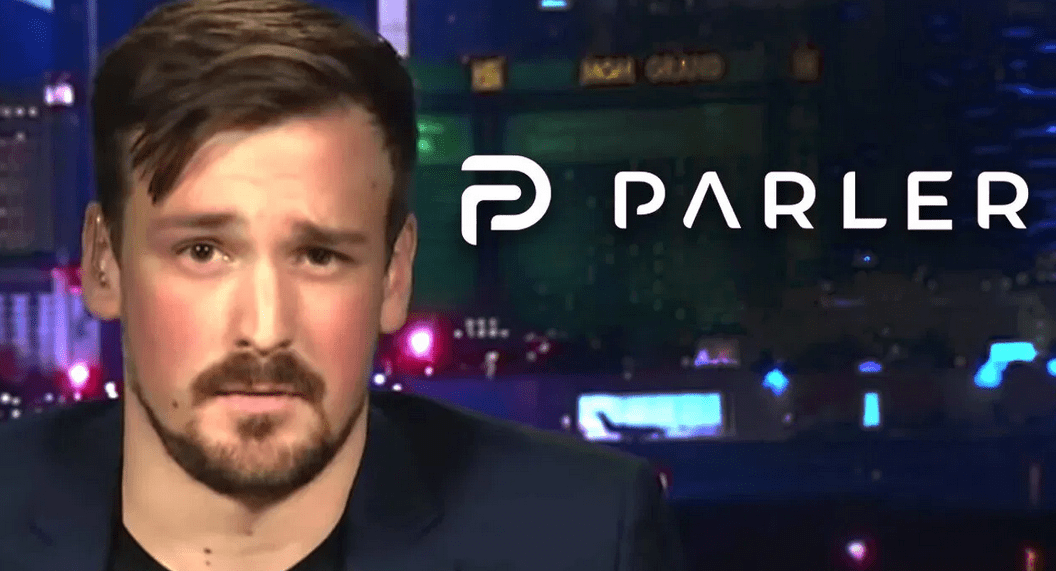 Parler CEO John Matze has been forced to flee his home and go into hiding after receiving an onslaught of left-wing death threats. Parler, a free speech social media platform, has been temporarily shut down in an extensive deplatforming campaign. Amazon promptly cut Parler's access to its Web Services after the US Capitol riot earlier this month, cherry-picking examples of content that violate Parler's terms of service and claiming the platform is being used for violent purposes.
Matze made the frank admission in a court filing for Parler's lawsuit against Amazon, requesting that the court keep any disclosures about his personal life and location secret. Parler is currently suing Amazon in federal court for its immediate revocation of Parler's hosting agreement, arguing that Amazon agreed to provide 30 days notice before any potential termination of Parler's hosting, pursuant to the party's original agreement.
Matze reveals that he's been forced to leave his home and go into hiding with his family, citing Amazon Web Services' "vilification" of his company.
take our poll - story continues below
Completing this poll grants you access to Big League Politics updates free of charge. You may opt out at anytime. You also agree to this site's Privacy Policy and Terms of Use.
Employees of Amazon have allegedly been threatened and harassed as well for shutting down Parler. The court filing in favor of redaction references these threats in requesting the court provide redaction of personal information to both sides.
"Both sides of this dispute have shown that their employees have suffered real harassment and threats—including, on both sides, death threats—owing to the charged nature of this litigation.
Parler therefore agrees with AWS that safety and security concerns justify the limited sealings requested here," Parler requests in the Amazon lawsuit.
Parler's administrators are still seeking to return the free speech social media platform to full operation, although it could take weeks to bring it back online. They may have learned a lesson about the futility of contracting hosting services with a Big Tech monopoly such as Amazon.
---
Follow me on Twitter @Wildman_AZ, on Parler @Moorhead, and on Gab @WildmanAZ.