HATE HOAX: Reports of White Supremacist Manifesto Sent to Syracuse Students are Fake News
Another scam has been smoked out.
Since the election of President Donald Trump, leftist activists have been routinely faking hate crimes in an disgraceful attempt to bias public opinion and create a moral panic in favor of censorship and repression.
Another one of these instances have been discovered at Syracuse University, where a white supremacist manifesto that was allegedly sent to the cell phones of students has turned out to be a hoax.
Leftist Syracuse chancellor Kent Syverud admitted that the reports were "probably a hoax" after authorities were unable to find anyone who had received the manifesto. It was claimed that racists sent students a manifesto produced by Brenton Tarrant, the mass shooter who posted it online before killing dozens of Muslims at two mosques in New Zealand.
Trending: Make-A-Wish Vanderbilt Kicker Sarah Fuller Will Take Part in Joe Biden's Inauguration
This hate hoax came around the same time of an alleged incident that occurred outside of a Syracuse frat house over the weekend. Four individuals have been suspended after getting into an altercation with a black female student on Saturday night.
take our poll - story continues below
Completing this poll grants you access to Big League Politics updates free of charge. You may opt out at anytime. You also agree to this site's Privacy Policy and Terms of Use.
"The incident involved 14 people leaving an Alpha Chi Roh fraternity party," said Syverud. "Four of them are students at Syracuse University, nine are students at other schools, all of which are outside of Central New York."
All fraternity activities have been suspended until the end of the semester, as the university is desperate to capitulate to the demands of the left-wing mob. However, the jackals are not happy and demand more to be done in the name of their social justice religion.
Students are arranging sit-ins, demanding for a new curriculum to be produced regarding diversity. They also want students to be expelled for alleged hate speech. They want scalps due to a string of alleged racist incidents that have occurred on campus.
There have been 10 reports of racist vandalism, slurs, and graffiti on the Syracuse campus since Nov. 7, aimed at different minority groups on campus. In the age of Jussie Smollett and the prevalence of hate hoaxes, it is impossible to tell if these instances are legitimate or just more agitprop from the deranged, race-obsessed Left.
"As we undertake this important work, we face real challenges here and we operate in a fraught national climate," Syverud said in a statement. He has already pledged $1 million to address diversity concerns.
New York Governor Andrew Cuomo has weighed in as well to fan the flames of racial tension for his own political gain.
"Despite his efforts, I do not believe Chancellor Syverud has handled this matter in a way that instills confidence," Cuomo said.
The school's board of trustees remains firmly behind the chancellor as the mob exerts their power on the Syracuse campus.
"This is a deeply painful and unsettling time for our students and our whole Orange community. We have been attacked – from inside our home and from the outside world," Board of Trustees Chairwoman Kathy Walters said.
"While it's easy to spread words of hatred, Chancellor Syverud has been relentlessly focused on the safety of our community, and the well-being of our students, driving action and effecting real change on our campus," she added.
The left-wing college administrators are dealing with the effects of the monster they have created. Racial hate hoaxes are just the beginning for this rising multicultural constituency that demands nothing short of absolute power.
Parler CEO John Matze Forced to Flee Home Under Deluge of Left-Wing Terror Threats
Matze is suing Amazon for deplatforming Parler.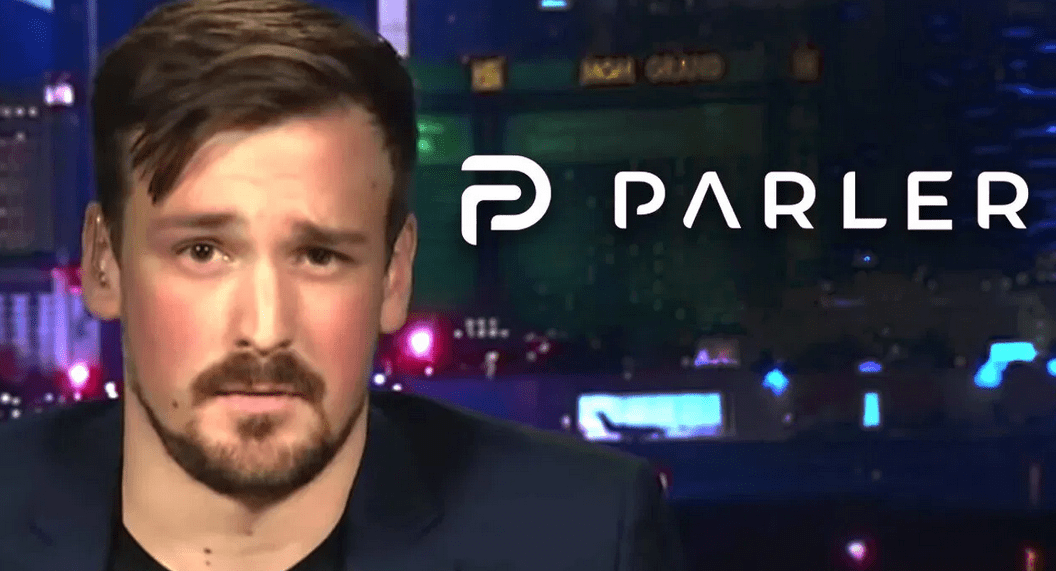 Parler CEO John Matze has been forced to flee his home and go into hiding after receiving an onslaught of left-wing death threats. Parler, a free speech social media platform, has been temporarily shut down in an extensive deplatforming campaign. Amazon promptly cut Parler's access to its Web Services after the US Capitol riot earlier this month, cherry-picking examples of content that violate Parler's terms of service and claiming the platform is being used for violent purposes.
Matze made the frank admission in a court filing for Parler's lawsuit against Amazon, requesting that the court keep any disclosures about his personal life and location secret. Parler is currently suing Amazon in federal court for its immediate revocation of Parler's hosting agreement, arguing that Amazon agreed to provide 30 days notice before any potential termination of Parler's hosting, pursuant to the party's original agreement.
Matze reveals that he's been forced to leave his home and go into hiding with his family, citing Amazon Web Services' "vilification" of his company.
take our poll - story continues below
Completing this poll grants you access to Big League Politics updates free of charge. You may opt out at anytime. You also agree to this site's Privacy Policy and Terms of Use.
Employees of Amazon have allegedly been threatened and harassed as well for shutting down Parler. The court filing in favor of redaction references these threats in requesting the court provide redaction of personal information to both sides.
"Both sides of this dispute have shown that their employees have suffered real harassment and threats—including, on both sides, death threats—owing to the charged nature of this litigation.
Parler therefore agrees with AWS that safety and security concerns justify the limited sealings requested here," Parler requests in the Amazon lawsuit.
Parler's administrators are still seeking to return the free speech social media platform to full operation, although it could take weeks to bring it back online. They may have learned a lesson about the futility of contracting hosting services with a Big Tech monopoly such as Amazon.
---
Follow me on Twitter @Wildman_AZ, on Parler @Moorhead, and on Gab @WildmanAZ.