Hillary's Newest Email Leaks Expose Obama Regime's Plan to Oppose US 'Jewish Leadership'
The Democrats have always been the anti-Semitic party. Ilhan Omar is no exception.
Hundreds of new Hillary Clinton e-mails were discovered last week, with the most explosive discovery being the anti-Jewish agenda that she pursued while working as Secretary of State in the administration of President Barack Hussein Obama.
Whistle-blowers at Judicial Watch received an additional 756 emails that Clinton had previously attempted to hide or destroy, some of which were transmitted illegally over her private server. One particular exchange revealed what Clinton and her underlings really think of the Jews.
In one memo sent in Jan. 2009 right as Obama was coming into power, long-time Clinton adviser Sid Blumenthal warned of an "attack" coming from "Jewish leadership" in the United States. This was expected to stop Obama from appointing former Sen. George Mitchell to the post of Special Envoy to the Middle East. Mitchell would emerge as a vocal opponent of Israeli Prime Minister Benjamin Netanyahu.
Trending: Grassroots Leaders Send Final Warning to GOP Establishment: Rejecting Trump Means Death of Republican Party
"The same sources that informed me during the campaign that Sarah Palin had been invited to the Israel rally that you were scheduled to address without telling you are now saying that the attack last week by Abe Foxman of ADL on the appointment of George Mitchell as Special Envoy to the Middle East was coordinated by Jewish institutional leaders and carefully scripted," Blumenthal wrote in the memo titled "Good Cop, Bad Cop."
take our poll - story continues below
Completing this poll grants you access to Big League Politics updates free of charge. You may opt out at anytime. You also agree to this site's Privacy Policy and Terms of Use.
"Malcolm Hoenlein, vice chairman of the Conference of Presidents of Major Jewish Organizations, is the chief organizer," Blumenthal added. "Foxman was chosen as point man to shoot the first round, but he was hardly acting alone. Foxman's remark that Mitchell is neutral and therefore suspect simply lays down a marker. Mitchell is distrusted for his previous work and statements on the issue. That he is of Arab descent, which has deliberately gone unmentioned for now but may be used later, makes him politically vulnerable, whatever his qualifications, skill or stature."
Blumenthal also warned of Netanyahu personally, spinning an anti-Semitic trope of the Israeli leader's manipulation of Western media and other power sectors for his advantage.
"Bibi and the Jewish leadership should be expected to use political means, including outsourcing personal attacks, to counter moves the administration seeks in any peace process or initiating any negotiations. As you know, Bibi is deeply connected to political networks in the US-media, Jewish groups, Republican leaders, and right-wing Christian right organizations," he added.
Blumenthal suggested the use of subterfuge to deal with the Democratic Party's problem of Jewish power. He wanted a Jewish political appointee to be used as a token "bad cop" to take some of the heat off of President Obama and Secretary Clinton for their anti-Israel agenda.
"In order to protect yourself and your emissaries in the diplomatic effort from the inevitably intense fire of which the Foxman incident is only a portent, you need a political heat shield. That barrier must be a person. That person should not be a diplomat (though Mitchell is already targeted and will receive incoming). That person should be organically tied to the President, invested with his authority and have an explicitly political brief. That person should be the bad cop. The bad cop must be a political appointee, Jewish, considered the true friend of Israel, and be understood as representing the president's will. The bad cop should already have sternly rebuked Foxman to send the message back not to play with fire," Blumenthal wrote to conclude the memo.
Clinton confirmed that she received the memo and appreciated the suggestions contained in it by responding: "Thanks for these. And I will call you in the next few days."
Rep. Ilhan Omar (D-MN) has gained national attention for making blatantly anti-Israel comments in recent months, but the same agenda persisted behind the scenes by Democrats for a great many years. The Democratic Party has not shown the fortitude to protect the Jewish state of Israel.
Parler CEO John Matze Forced to Flee Home Under Deluge of Left-Wing Terror Threats
Matze is suing Amazon for deplatforming Parler.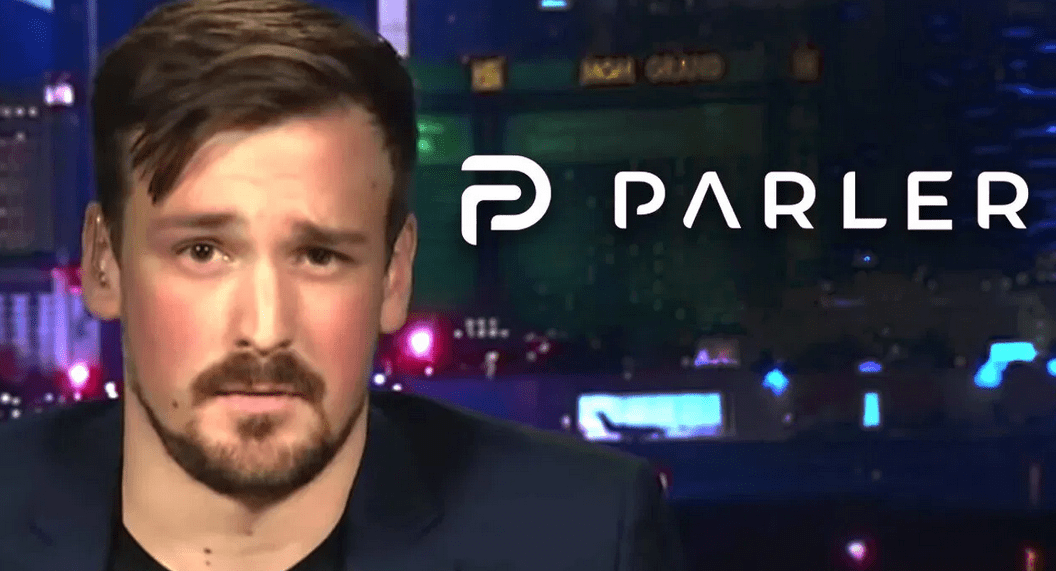 Parler CEO John Matze has been forced to flee his home and go into hiding after receiving an onslaught of left-wing death threats. Parler, a free speech social media platform, has been temporarily shut down in an extensive deplatforming campaign. Amazon promptly cut Parler's access to its Web Services after the US Capitol riot earlier this month, cherry-picking examples of content that violate Parler's terms of service and claiming the platform is being used for violent purposes.
Matze made the frank admission in a court filing for Parler's lawsuit against Amazon, requesting that the court keep any disclosures about his personal life and location secret. Parler is currently suing Amazon in federal court for its immediate revocation of Parler's hosting agreement, arguing that Amazon agreed to provide 30 days notice before any potential termination of Parler's hosting, pursuant to the party's original agreement.
Matze reveals that he's been forced to leave his home and go into hiding with his family, citing Amazon Web Services' "vilification" of his company.
take our poll - story continues below
Completing this poll grants you access to Big League Politics updates free of charge. You may opt out at anytime. You also agree to this site's Privacy Policy and Terms of Use.
Employees of Amazon have allegedly been threatened and harassed as well for shutting down Parler. The court filing in favor of redaction references these threats in requesting the court provide redaction of personal information to both sides.
"Both sides of this dispute have shown that their employees have suffered real harassment and threats—including, on both sides, death threats—owing to the charged nature of this litigation.
Parler therefore agrees with AWS that safety and security concerns justify the limited sealings requested here," Parler requests in the Amazon lawsuit.
Parler's administrators are still seeking to return the free speech social media platform to full operation, although it could take weeks to bring it back online. They may have learned a lesson about the futility of contracting hosting services with a Big Tech monopoly such as Amazon.
---
Follow me on Twitter @Wildman_AZ, on Parler @Moorhead, and on Gab @WildmanAZ.