HMM: Michelle Obama was Desperate Not to be Photographed in a Bikini as First Lady
A candid admission.
Former first lady Michelle Obama was desperate never to be photographed wearing a bikini while serving as first lady, according to her husband's new book.
Barack dished the dirt about his life partner in The Promised Land, the narcissist's recently published memoirs, making it known that it was among her top priorities as first lady to never be photographed in a bikini.
"She was serious. 'This is one of my main goals as first lady. I will not be photographed by the paparazzi in a bathing suit.' And she succeeded," Barack wrote in his book.
Trending: Ex-Soviet Leader Gorbachev: US Capitol Riot "Planned in Advance, And It Is Clear by Whom"
Perhaps Michelle, a very handsome lady to be sure, was self-conscious about her physique. Or maybe it was a feminist stand against the patriarchy why she did not want to show off her body. Those are two options.
take our poll - story continues below
Completing this poll grants you access to Big League Politics updates free of charge. You may opt out at anytime. You also agree to this site's Privacy Policy and Terms of Use.
Obama should be more concerned about her left-wing racial ideology than her personal physique.
Big League Politics reported earlier this year on Michelle's declaration that Black Lives Matter riots are "an overwhelmingly peaceful movement for racial solidarity," while blaming President Trump for violence inflicted by her own supporters:
Former first lady Michelle Obama recently called the sustained Black Lives Matter terrorist riots that have torn America apart "an overwhelmingly peaceful movement for racial solidarity," and put the blame for the violence on President Donald Trump.

"They're stoking fears about black and brown Americans, lying about how minorities will destroy the suburbs, whipping up violence and intimidation, and they're pinning it all on what's been an overwhelmingly peaceful movement for racial solidarity," Obama said in her prepared statement.

"It's true. Research backs it up. Only a tiny fraction of demonstrations have had any violence at all. So what the president is doing is once again patently false, it's morally wrong, and, yes, it is racist," she added.

Obama made it clear in her statement that she is lying because she is desperate. She is scared that President Trump will win the election in November despite the anti-white terrorist movement she supports.

"This is a difficult time, a confusing time, and when people these lies and crazy conspiracies repeated over and over again, they don't know what to think," Obama said.

"With everything going on in their lives, they don't have time to fact check falsehoods being spread throughout the internet, and even reasonable people might get scared, and the one thing this president is really really good at is using fear and confusion and spreading lies to win," she concluded.
The legacy of the Obama's is turning America into a third-world style banana republic. They've imported their cultural values, demonstrating yet again that diversity is not our strength.
Parler CEO John Matze Forced to Flee Home Under Deluge of Left-Wing Terror Threats
Matze is suing Amazon for deplatforming Parler.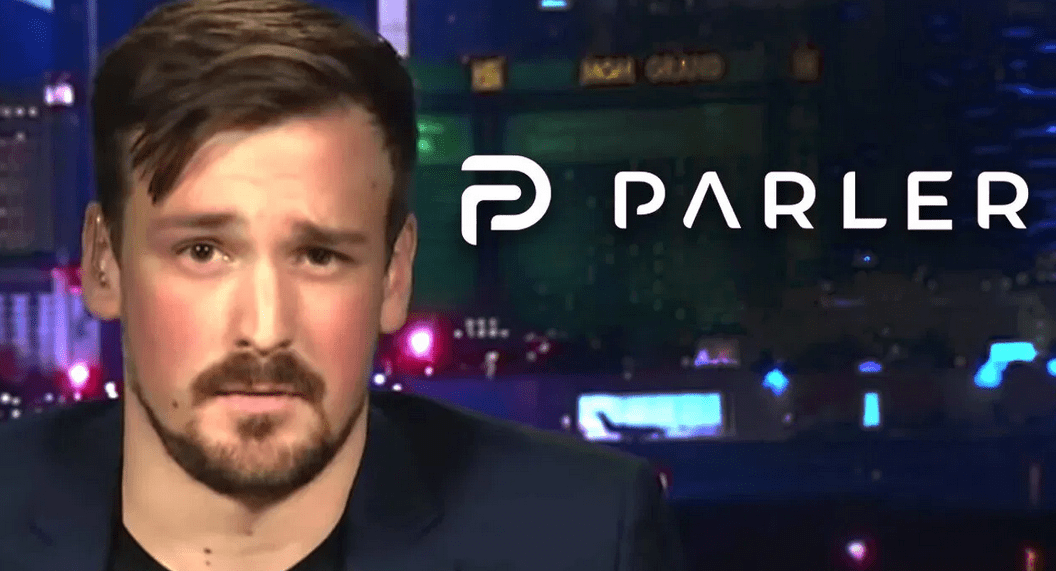 Parler CEO John Matze has been forced to flee his home and go into hiding after receiving an onslaught of left-wing death threats. Parler, a free speech social media platform, has been temporarily shut down in an extensive deplatforming campaign. Amazon promptly cut Parler's access to its Web Services after the US Capitol riot earlier this month, cherry-picking examples of content that violate Parler's terms of service and claiming the platform is being used for violent purposes.
Matze made the frank admission in a court filing for Parler's lawsuit against Amazon, requesting that the court keep any disclosures about his personal life and location secret. Parler is currently suing Amazon in federal court for its immediate revocation of Parler's hosting agreement, arguing that Amazon agreed to provide 30 days notice before any potential termination of Parler's hosting, pursuant to the party's original agreement.
Matze reveals that he's been forced to leave his home and go into hiding with his family, citing Amazon Web Services' "vilification" of his company.
take our poll - story continues below
Completing this poll grants you access to Big League Politics updates free of charge. You may opt out at anytime. You also agree to this site's Privacy Policy and Terms of Use.
Employees of Amazon have allegedly been threatened and harassed as well for shutting down Parler. The court filing in favor of redaction references these threats in requesting the court provide redaction of personal information to both sides.
"Both sides of this dispute have shown that their employees have suffered real harassment and threats—including, on both sides, death threats—owing to the charged nature of this litigation.
Parler therefore agrees with AWS that safety and security concerns justify the limited sealings requested here," Parler requests in the Amazon lawsuit.
Parler's administrators are still seeking to return the free speech social media platform to full operation, although it could take weeks to bring it back online. They may have learned a lesson about the futility of contracting hosting services with a Big Tech monopoly such as Amazon.
---
Follow me on Twitter @Wildman_AZ, on Parler @Moorhead, and on Gab @WildmanAZ.