How Vulture Capitalists Use Their Ill-Gotten Gains to Push Transgenderism Onto Children
The Pritzker family has funded the transgender movement throughout North America.
While the transgender movement has risen in recent years seemingly out of nowhere as children are now routinely drugged in preparation to have their genitals mutilated, one powerful family of vulture capitalists has been toiling in the shadows financing its rise for many years.
The Tawani Foundation was founded by Jennifer Pritzker, a transgender billionaire who "changed" his birth gender from male to female. She has papered over academia in order to get transgender dogma legitimized in order to indoctrinate young children into this dangerous, degenerate lifestyle.
Tawani raised $5 million for the University of Minnesota in 2017 for "sexual health research." The gift was used in part to create a National Center for Gender Spectrum Health that would serve as a propaganda mill to facilitate the transgender plague.
Trending: Ex-Soviet Leader Gorbachev: US Capitol Riot "Planned in Advance, And It Is Clear by Whom"
"The field of sexual health is very broad. It affects everyone and is tied to various other facets of health and well-being," said Pritzker. "We need to invest in research to advance our understanding so that all patients can have an enhanced quality of life."
take our poll - story continues below
Completing this poll grants you access to Big League Politics updates free of charge. You may opt out at anytime. You also agree to this site's Privacy Policy and Terms of Use.
The school of medicine at the University of Chicago is named after Pritzker due to the immense financial influence that the family has on the school. She also donated $2 million to a Canadian university to finance a Chair of Transgender Studies.
"Far too many trans and gender-nonconforming people still live in poverty and fear," said Aaron Devor, who was named the first Chair of Transgender Studies at the University of Victoria in British Columbia.
"As the inaugural chair, I will act as a resource locally and internationally for those needing information for their own research or for policy development, as well as building linkages between community-based and academic scholars working in transgender studies," he added.
The Pritzker family also donated a stunning $25 million to the University of California at San Francisco (UCSF) in order to essentially control the university's child health department. Not too long after the donation was made, the university pioneered the cause of drugging gender-confused kids, encouraging children as young as five years old to begin their transition.
"It has not only exploded in the number of kids, but in public consciousness about the issue," said Diane Ehrensaft, PhD, the UCSF Child and Adolescent Gender Center's director of mental health about how she and her colleagues are drugging children deemed transgender.
"Everywhere, people are saying this is going to be the next terrain – we're in the terrain," she added.
The Pritzker family is worth billions, being the heirs to the Hyatt hotel fortune, but they stake their claim among the vultures because they have profited mightily through controversial subprime lending practices. An influential Democratic Party donor and former bureaucrat in the Pritzker clan helped contribute to the banking crisis that nearly tanked the U.S. economy over a decade ago.
Penny Pritzker was a top executive at a holding company behind Superior Bank, which was involved in handing out fraudulent loans. Superior was forced to pay $460 million to the government because they violated banking regulations. The Chicago Sun-Times noted that Pritzker took a direct "leadership role" in the company as they moved into the subprime market in the late 1990s.
A report in 2002 from the General Accounting Office noted that the "primary responsibility for the failure of Superior Bank resides with its owners and managers. Its strategy resulted in a high concentration of extremely risky assets. This high concentration of risky assets and the improper valuation of these assets ultimately led to Superior's failure."
Despite her history of being involved in illicit commerce, former President Barack Obama made Penny his Commerce Secretary in 2013. Penny is not the only Pritzker involved in the political arena, as her brother J.B. is the current governor of Illinois. He signed an executive order in 2019 to force transgender dogma in schools throughout his state.
I just signed an executive order to disrupt the patterns of discrimination in our classrooms and ensure our school across the state are affirming and inclusive for transgender, nonbinary and gender nonconforming students. pic.twitter.com/NucR3pH4AA

— Governor JB Pritzker (@GovPritzker) June 30, 2019
The transgender phenomenon has not happened by accident. This abomination has happened because oligarchs such as the Pritzkers have thrust it upon society, and now the safety of children is at risk like never before as a direct result.
Parler CEO John Matze Forced to Flee Home Under Deluge of Left-Wing Terror Threats
Matze is suing Amazon for deplatforming Parler.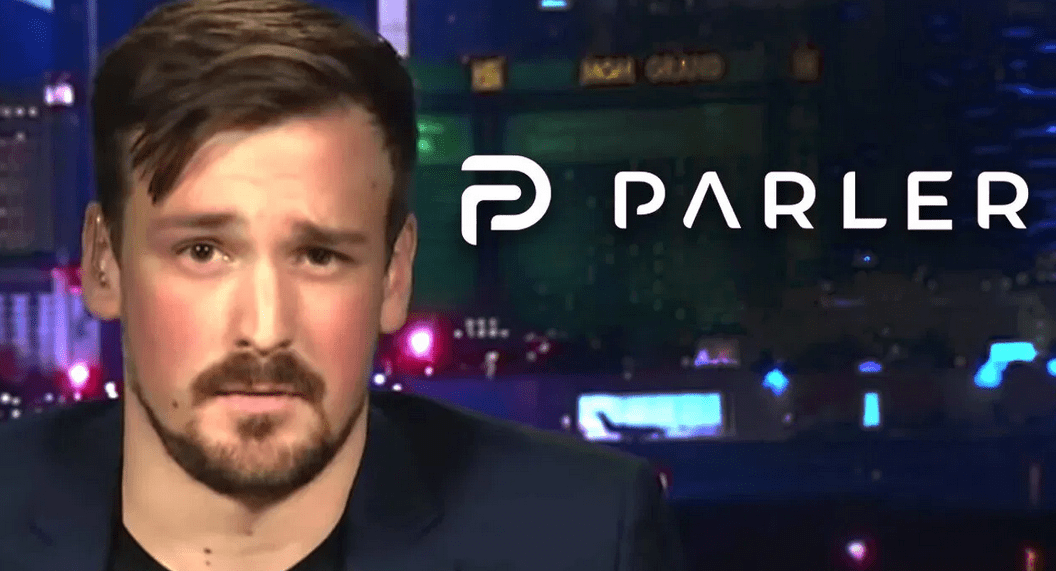 Parler CEO John Matze has been forced to flee his home and go into hiding after receiving an onslaught of left-wing death threats. Parler, a free speech social media platform, has been temporarily shut down in an extensive deplatforming campaign. Amazon promptly cut Parler's access to its Web Services after the US Capitol riot earlier this month, cherry-picking examples of content that violate Parler's terms of service and claiming the platform is being used for violent purposes.
Matze made the frank admission in a court filing for Parler's lawsuit against Amazon, requesting that the court keep any disclosures about his personal life and location secret. Parler is currently suing Amazon in federal court for its immediate revocation of Parler's hosting agreement, arguing that Amazon agreed to provide 30 days notice before any potential termination of Parler's hosting, pursuant to the party's original agreement.
Matze reveals that he's been forced to leave his home and go into hiding with his family, citing Amazon Web Services' "vilification" of his company.
take our poll - story continues below
Completing this poll grants you access to Big League Politics updates free of charge. You may opt out at anytime. You also agree to this site's Privacy Policy and Terms of Use.
Employees of Amazon have allegedly been threatened and harassed as well for shutting down Parler. The court filing in favor of redaction references these threats in requesting the court provide redaction of personal information to both sides.
"Both sides of this dispute have shown that their employees have suffered real harassment and threats—including, on both sides, death threats—owing to the charged nature of this litigation.
Parler therefore agrees with AWS that safety and security concerns justify the limited sealings requested here," Parler requests in the Amazon lawsuit.
Parler's administrators are still seeking to return the free speech social media platform to full operation, although it could take weeks to bring it back online. They may have learned a lesson about the futility of contracting hosting services with a Big Tech monopoly such as Amazon.
---
Follow me on Twitter @Wildman_AZ, on Parler @Moorhead, and on Gab @WildmanAZ.