'I Woke People Up': Roseanne CRUSHES The Left On Dr. Oz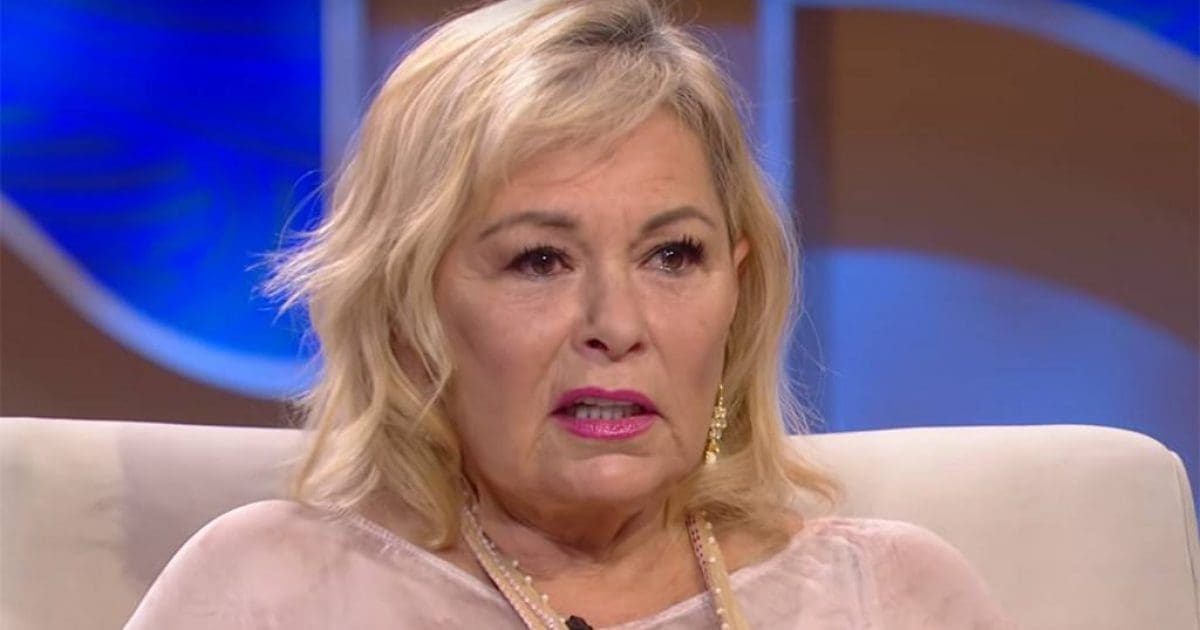 Comedienne Roseanne Barr gave a brave and honest interview Tuesday with Dr. Oz, saying that her tweet directed at Valerie Jarrett helped to awaken the people.
Jarrett made moves to undermine the United States and Israel during her tenure as White House adviser, weaponizing domestic government entities like the IRS against political opponents and going out of her way to embolden Iran. Obama shipped billions of taxpayer dollars to Iran in the form of cash pallets.
Barr's interview comes on the heels of her revelation that ABC plans to kill off her beloved television character with an opioid overdose: a sad "insult," in Barr's view, to the people in Middle America who loved her fictional family — plus the millions of Americans suffering from the opioid crisis in America's heartland.
Trending: WATCH: Joe Biden Reads Teleprompter Incorrectly: "I Got to the Senate 180 Years Ago"
"That is the left's definition of racism, is to be a Jew who supports Israel…" Barr said. "It's not my business what other people think."
take our poll - story continues below
Completing this poll grants you access to Big League Politics updates free of charge. You may opt out at anytime. You also agree to this site's Privacy Policy and Terms of Use.
"I feel like I woke people up to the reality of the existential threat to my people," she said.
Barr also detailed her upcoming trip to Israel:
#WalkAway founder Brandon Straka was not impressed with Dr. Oz's interviewing style or the panel of supposed analysts that remarked upon Barr's interview.
I'm laughing out loud watching pompous ass @DrOz interview @therealroseanne. She's doing a beautiful job as he virtue signals his way through the hour like a ridiculous drama queen. The African American panel who are shitting all over her now is a really special touch.

— Brandon Straka (@BrandonStraka) September 18, 2018
Sarah Palin Considering Primary Challenge to RINO Alaska Senator Lisa Murkowski
Talk about an upgrade.
Former Alaska Governor and Republican Vice Presidential candidate Sarah Palin is considering a 2022 primary challenge to liberal Republican Senator Lisa Murkowski.
Murkowsi is currently one of two nominal Republican Senators who has declined to support a tentative Trump administration nominee for the Supreme Court. She also was the only Republican not to vote for Brett Kavanaugh's nomination in 2018.
Palin addressed Murkowski's refusal to support conservative nominees for the Supreme Court in a set of three videos she uploaded to her Instagram page on Thursday. In subtle reference to a possible primary challenge, she pointed at her house in Wasilla, Alaska, mentioning that she'd be potentially willing to move away from the community to Washington D.C.
"If you can't find it within yourself to do the right thing this time, and at least give a fair shake to the Supreme Court nominee that your president will be bringing before you, if you can't find it within yourself to do the right thing, … and do what the majority of Americans want you to do, to do what you were sent to Washington, D.C., to do," said Palin to Murkowski in the video.
take our poll - story continues below
Completing this poll grants you access to Big League Politics updates free of charge. You may opt out at anytime. You also agree to this site's Privacy Policy and Terms of Use.
She referenced a notable campaign quip from 2008, when smug liberal pundits had mocked the vice presidential candidate for saying that she "can see Russia from her house." (The assertion is more or less true, if not expressly literal- islands belonging to the Russian Federation can be seen from Alaska's Diomede Islands.)
"I can see 2022 from my house!" said the former Alaska Governor, referring to the next election in which the NeverTrump Senator would be held to account in an Alaska Republican primary.
Palin has always been a staunch conservative, even to the point of falling out of the good graces of globalist liberal John McCain's elite political network after the 2008 election. She'd doubtlessly be a very strong candidate in a 2022 senatorial campaign.