'I Woke People Up': Roseanne CRUSHES The Left On Dr. Oz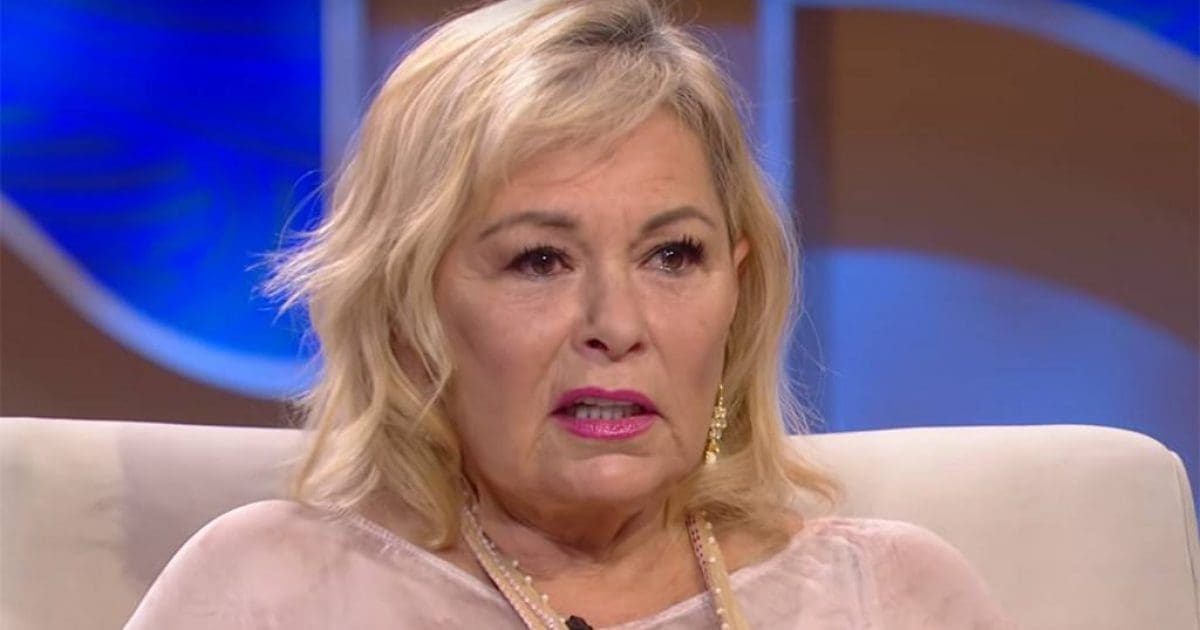 Comedienne Roseanne Barr gave a brave and honest interview Tuesday with Dr. Oz, saying that her tweet directed at Valerie Jarrett helped to awaken the people.
Jarrett made moves to undermine the United States and Israel during her tenure as White House adviser, weaponizing domestic government entities like the IRS against political opponents and going out of her way to embolden Iran. Obama shipped billions of taxpayer dollars to Iran in the form of cash pallets.
Barr's interview comes on the heels of her revelation that ABC plans to kill off her beloved television character with an opioid overdose: a sad "insult," in Barr's view, to the people in Middle America who loved her fictional family — plus the millions of Americans suffering from the opioid crisis in America's heartland.
Trending: Mitt Romney Admits: Trump Likely to Be Re-Elected
"That is the left's definition of racism, is to be a Jew who supports Israel…" Barr said. "It's not my business what other people think."
take our poll - story continues below
Completing this poll grants you access to Big League Politics updates free of charge. You may opt out at anytime. You also agree to this site's Privacy Policy and Terms of Use.
"I feel like I woke people up to the reality of the existential threat to my people," she said.
Barr also detailed her upcoming trip to Israel:
#WalkAway founder Brandon Straka was not impressed with Dr. Oz's interviewing style or the panel of supposed analysts that remarked upon Barr's interview.
I'm laughing out loud watching pompous ass @DrOz interview @therealroseanne. She's doing a beautiful job as he virtue signals his way through the hour like a ridiculous drama queen. The African American panel who are shitting all over her now is a really special touch.

— Brandon Straka (@BrandonStraka) September 18, 2018
Bypass Tech Censorship!
Facebook, Twitter and Google are actively restricting conservative content through biased algorithms. Silicon Valley doesn't want you to read our articles. Bypass the censorship, sign up for our newsletter now!
Have a hot tip for Big League Politics?
Got a hot news tip for us? Photos or video of a breaking story? Send your tips, photos and videos to tips@bigleaguepolitics.com. All hot tips are immediately forwarded to BLP Staff.
Have something to say? Send your own guest column or original reporting to submissions@bigleaguepolitics.com.
Join the conversation!
We have no tolerance for comments containing violence, racism, profanity, vulgarity, doxing, or discourteous behavior. Thank you for partnering with us to maintain fruitful conversation.
Roger Stone Files Motion to Remove Judge From Controversial Case
Stone was sentenced to 40 months in prison this week.
Roger Stone has filed a motion to remove the presiding judge from his controversial court case on Saturday, just days after the longtime Republican political operative was sentenced to a stringent 40-month prison term for lying to federal investigators.
Stone is seeking a new trial, and his legal team is pointing out evidence of Judge Amy Berman Jackson's bias against their client as cause for a new judge. Jackson complimented the jury after they handed on the lengthy prison sentence on Stone for process crimes, stating that they had "served with integrity."
There's further reason to believe that Stone, a former adviser to President Donald Trump in the early days of his 2016 Presidential campaign, has been made a victim of deep-seated political bias during the trial, one of the few to result from Robert Mueller's lengthy and ultimately empty Russian interference probe.
At least one juror has stepped forward to bemoan an effort by the DOJ to dial back aggressive prosecutors seeking to place Stone in prison for an even lengthier amount of time. Juror Tomeka Heart is a committed Democrat former congressional candidate. She's posted at length on her personal social media about her personal dislike of President Trump.
take our poll - story continues below
Completing this poll grants you access to Big League Politics updates free of charge. You may opt out at anytime. You also agree to this site's Privacy Policy and Terms of Use.
It's rather shocking that a juror with such a distinguishable political affiliation wouldn't be passed up in a court case with direct national political implications. Stone's lawyers mention Heart's partisan affiliation in their court filing for a new trial and judge.
Stone currently remains free, pending his filing for a new trial.
Tucker Carlson discussed the pressing ethical lapses surrounding Stone's conviction and sentencing during a segment on his show Thursday night.