'I Woke People Up': Roseanne CRUSHES The Left On Dr. Oz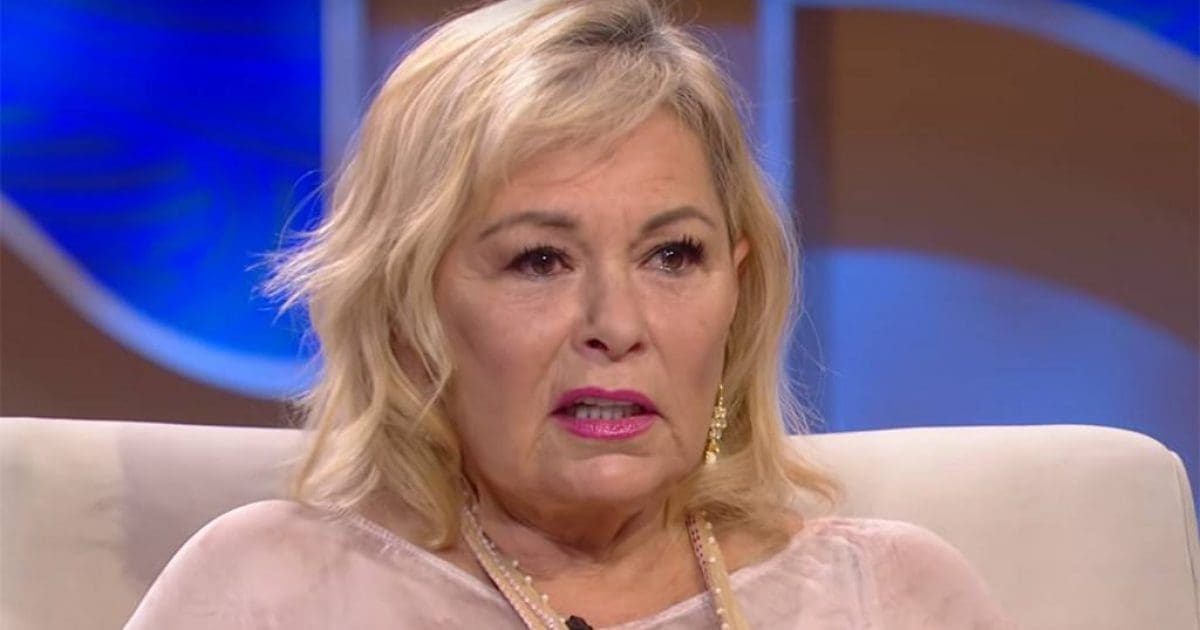 Comedienne Roseanne Barr gave a brave and honest interview Tuesday with Dr. Oz, saying that her tweet directed at Valerie Jarrett helped to awaken the people.
Jarrett made moves to undermine the United States and Israel during her tenure as White House adviser, weaponizing domestic government entities like the IRS against political opponents and going out of her way to embolden Iran. Obama shipped billions of taxpayer dollars to Iran in the form of cash pallets.
Barr's interview comes on the heels of her revelation that ABC plans to kill off her beloved television character with an opioid overdose: a sad "insult," in Barr's view, to the people in Middle America who loved her fictional family — plus the millions of Americans suffering from the opioid crisis in America's heartland.
Trending: Dr. Anthony Fauci Plotted 'Global Vaccine Action Plan' with Bill Gates Before Pushing COVID Panic and Doubts About Hydroxychloroquine Treatments
"That is the left's definition of racism, is to be a Jew who supports Israel…" Barr said. "It's not my business what other people think."
take our poll - story continues below
Completing this poll grants you access to Big League Politics updates free of charge. You may opt out at anytime. You also agree to this site's Privacy Policy and Terms of Use.
"I feel like I woke people up to the reality of the existential threat to my people," she said.
Barr also detailed her upcoming trip to Israel:
#WalkAway founder Brandon Straka was not impressed with Dr. Oz's interviewing style or the panel of supposed analysts that remarked upon Barr's interview.
I'm laughing out loud watching pompous ass @DrOz interview @therealroseanne. She's doing a beautiful job as he virtue signals his way through the hour like a ridiculous drama queen. The African American panel who are shitting all over her now is a really special touch.

— Brandon Straka (@BrandonStraka) September 18, 2018
Bypass Tech Censorship!
Facebook, Twitter and Google are actively restricting conservative content through biased algorithms. Silicon Valley doesn't want you to read our articles. Bypass the censorship, sign up for our newsletter now!
Have a hot tip for Big League Politics?
Got a hot news tip for us? Photos or video of a breaking story? Send your tips, photos and videos to tips@bigleaguepolitics.com. All hot tips are immediately forwarded to BLP Staff.
Have something to say? Send your own guest column or original reporting to submissions@bigleaguepolitics.com.
Donald Trump Jr. Says Joe Exotic Sentence 'Excessive,' Suggests Presidential Pardon
Exotic has become an overnight celebrity.
Donald Trump Jr. suggested he could ask his father to pardon Netflix star and exotic animal connoisseur Joe Exotic during an appearance on SiriusXM's "Jim Norton and Sam Roberts" on Monday.
Exotic has become an overnight celebrity on account of Netflix's 'Tiger King' documentary series, which profiles the Oklahoma man's career running an exotic animal zoo in Wynnewood, Oklahoma. Exotic was convicted in 2019 of various counts of animal abuse and proposing a murder-for-hire plot targeting a Florida woman leading efforts to shut down his elaborate tiger and exotic animal facility in Oklahoma.
Exotic claims that he never was truly offering to pay an undercover FBI agent to assassinate Carole Baskins. Trump Jr. admitted that he couldn't really discern the details of the case, but stated that it's possible the 22 year sentence Exotic ultimately received was excessive.
"Now, I don't even know exactly what he was charged with… I watched the show, but it was like, I don't know exactly what he was guilty of or wasn't. It doesn't seem like he was totally innocent of anything. But when they're saying, 'We're putting this guy away for 30 years,' I'm saying that seems sort of aggressive."
take our poll - story continues below
Completing this poll grants you access to Big League Politics updates free of charge. You may opt out at anytime. You also agree to this site's Privacy Policy and Terms of Use.
When Sam Roberts asked about the possibility of Trump Jr. asking his father to consider a presidential pardon, Donald Jr didn't rule out the notion of discussing it.
"Maybe not right now, but I can generally be for this just for the meme. And just for frankly watching the media reaction to this thing. It would be pretty amazing to ultimately see that."
Make of it what you will.