Iowa Antifa Says Landlords Need 'Democratically-Approved Appointment' With Guillotine
A now-removed remark made by Iowa Antifa seemed to suggest violence against local landlords.
A now deleted remark posted to the the Iowa Antifa Facebook Page seemed to suggest taking violent actions against landlords in an Iowa community.
In response to an article describing an Iowa mobile home community's decision to increase lot fees, the local Antifa group appeared to suggest committing acts of violence against the landlords in retribution.
The landlords announced a 69 per cent increase to the lot fees paid by residents of the mobile home community, then after public outcry decided to give residents an extended period of time before the fees would go into effect, theoretically giving them time to find alternate housing if they considered it too expensive.
Trending: Democrats Move to Ban Trump Supporters From Joining the Military and Holding Federal Jobs
Iowa Antifa then quoted the news article and wrote, "These landlords need a democratically-approved appointment with a guillotine."
take our poll - story continues below
Completing this poll grants you access to Big League Politics updates free of charge. You may opt out at anytime. You also agree to this site's Privacy Policy and Terms of Use.
The post was shared widely across social media before it was eventually removed. It is not known whether it was deleted by the admins of the Facebook Page, or whether Facebook removed the apparent threat of violence as a violation of its Community Standards.
The Iowa Antifa Facebook Page has continued posting, suggesting Facebook did not take action, as the platform would usually temporarily restrict users from posting as punishment for violating the platform's Community Standards.
On a national level, Antifa has begun to pose a serious threat to national security. Last month, the Department of Homeland Security stated that Antifa poses the same threat to the United States as the Islamic State, and added that it is more dangerous than several other well known terrorist groups.
Earlier this year Joseph Alcoff, the apparent leader of the Washington, D.C. Antifa group was arrested after allegedly assaulting a group of marines during a conservative demonstration.
Parler CEO John Matze Forced to Flee Home Under Deluge of Left-Wing Terror Threats
Matze is suing Amazon for deplatforming Parler.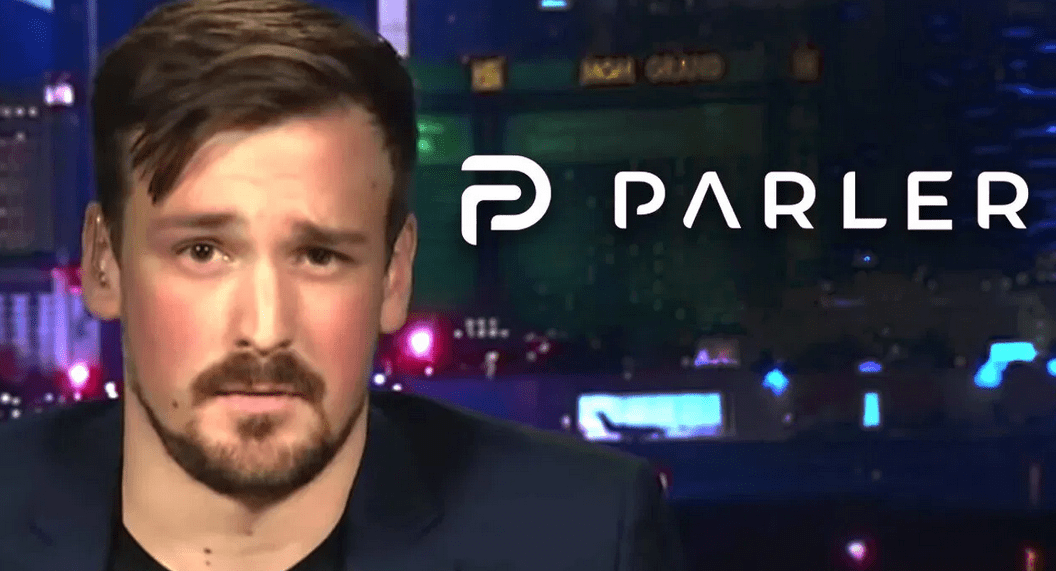 Parler CEO John Matze has been forced to flee his home and go into hiding after receiving an onslaught of left-wing death threats. Parler, a free speech social media platform, has been temporarily shut down in an extensive deplatforming campaign. Amazon promptly cut Parler's access to its Web Services after the US Capitol riot earlier this month, cherry-picking examples of content that violate Parler's terms of service and claiming the platform is being used for violent purposes.
Matze made the frank admission in a court filing for Parler's lawsuit against Amazon, requesting that the court keep any disclosures about his personal life and location secret. Parler is currently suing Amazon in federal court for its immediate revocation of Parler's hosting agreement, arguing that Amazon agreed to provide 30 days notice before any potential termination of Parler's hosting, pursuant to the party's original agreement.
Matze reveals that he's been forced to leave his home and go into hiding with his family, citing Amazon Web Services' "vilification" of his company.
take our poll - story continues below
Completing this poll grants you access to Big League Politics updates free of charge. You may opt out at anytime. You also agree to this site's Privacy Policy and Terms of Use.
Employees of Amazon have allegedly been threatened and harassed as well for shutting down Parler. The court filing in favor of redaction references these threats in requesting the court provide redaction of personal information to both sides.
"Both sides of this dispute have shown that their employees have suffered real harassment and threats—including, on both sides, death threats—owing to the charged nature of this litigation.
Parler therefore agrees with AWS that safety and security concerns justify the limited sealings requested here," Parler requests in the Amazon lawsuit.
Parler's administrators are still seeking to return the free speech social media platform to full operation, although it could take weeks to bring it back online. They may have learned a lesson about the futility of contracting hosting services with a Big Tech monopoly such as Amazon.
---
Follow me on Twitter @Wildman_AZ, on Parler @Moorhead, and on Gab @WildmanAZ.