Leftie Matthew Doloff Charged With First Degree Murder in Shooting of Patriot Prayer Demonstrator in Denver
He's a Bernie Sanders fan.
30-year old Matthew Doloff was booked into the Denver jail system on charges of first-degree murder in the shooting of a Patriot Prayer demonstrator in the city's Civic Center on Saturday.
Doloff appears to have been in the service of a 9NEWS reporter as a private security guard when he shot and fired a conservative demonstrator. He had been involved in a minor scuffle with the thus unidentified victim before shooting him in the head, and the victim only used pepper spray against his assailant when Doloff pointed a gun at him.
Trending: Trucking Industry Leaders Expect Biden's Policies to Crush Small Trucking Companies
Doloff owns a farm and is affiliated with some sort of music business. He was positively identified as the shooter at the Denver protest through his distinctive space invaders tattoo, imagery that his music business also uses on Instagram.
This is the Denver shooter, 30-year old Matthew Doloff. He owns a farm and what seems to be a music business. Positively identified by his Space Invaders tattoo here. (@kittylists is uncovering much of this stuff.) pic.twitter.com/6DkfHaiBf5

take our poll - story continues below

Completing this poll grants you access to Big League Politics updates free of charge. You may opt out at anytime. You also agree to this site's Privacy Policy and Terms of Use.

— Richard (@Wildman_AZ) October 11, 2020
His business had expressed support for Black Lives Matter protests in Denver recently.
The company supported Black Lives Matter protests in Denver. pic.twitter.com/3QBSE5uYpw

— Richard (@Wildman_AZ) October 11, 2020
By all indications, Doloff appears to be a left-wing Bernie Sanders supporter. He's 'liked' content with Bernie Sanders and the Young Turks host Cenk Uygur on his personal Twitter.
Doloff 'likes' @BernieSanders and @cenkuygur content on his personal Twitter. He's a leftie. pic.twitter.com/buZZZ39cSn

— Richard (@Wildman_AZ) October 11, 2020
Initial reports from the Denver Post had indicated that the person responsible for the shooting was an ANTIFA militant themselves, as the shooting had taken place at a set of dueling protests in which self-identified ANTIFA groups were present. The Denver Police later claimed the suspect taken into custody had no affiliation with Antifa.
However, Doloff most certainly has some far-left political opinions, and liked a tweet supporting the notion that the Confederate flag should be treated in the same fashion as the Nazi swastika.
Matthew Doloff, arrested in the shooting death of a Patriot Prayer demonstrator in Denver, believes the Confederate flag should be treated like the swastika. pic.twitter.com/gz7SuDqAPo

— Richard (@Wildman_AZ) October 11, 2020
Doloff expressed his contempt of Donald Trump supporters in a 2016 Facebook post.
Charged Denver shooter Matthew Doloff's views on Trump supporters. pic.twitter.com/7eB7wVOhsZ

— Richard (@Wildman_AZ) October 11, 2020
This leftist fatally shot a conservative demonstrator for no discernible reason whatsoever.
Parler CEO John Matze Forced to Flee Home Under Deluge of Left-Wing Terror Threats
Matze is suing Amazon for deplatforming Parler.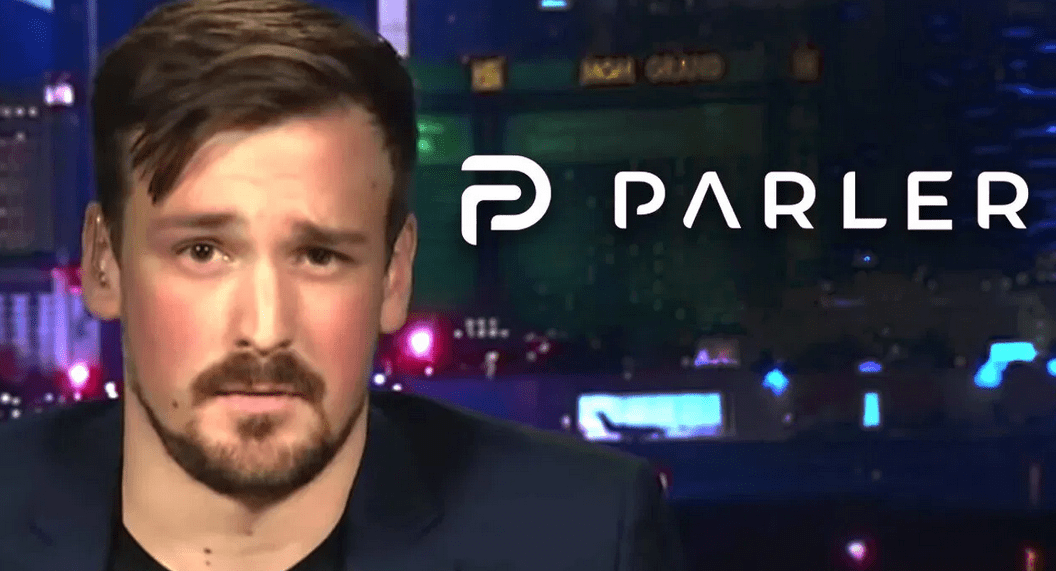 Parler CEO John Matze has been forced to flee his home and go into hiding after receiving an onslaught of left-wing death threats. Parler, a free speech social media platform, has been temporarily shut down in an extensive deplatforming campaign. Amazon promptly cut Parler's access to its Web Services after the US Capitol riot earlier this month, cherry-picking examples of content that violate Parler's terms of service and claiming the platform is being used for violent purposes.
Matze made the frank admission in a court filing for Parler's lawsuit against Amazon, requesting that the court keep any disclosures about his personal life and location secret. Parler is currently suing Amazon in federal court for its immediate revocation of Parler's hosting agreement, arguing that Amazon agreed to provide 30 days notice before any potential termination of Parler's hosting, pursuant to the party's original agreement.
Matze reveals that he's been forced to leave his home and go into hiding with his family, citing Amazon Web Services' "vilification" of his company.
take our poll - story continues below
Completing this poll grants you access to Big League Politics updates free of charge. You may opt out at anytime. You also agree to this site's Privacy Policy and Terms of Use.
Employees of Amazon have allegedly been threatened and harassed as well for shutting down Parler. The court filing in favor of redaction references these threats in requesting the court provide redaction of personal information to both sides.
"Both sides of this dispute have shown that their employees have suffered real harassment and threats—including, on both sides, death threats—owing to the charged nature of this litigation.
Parler therefore agrees with AWS that safety and security concerns justify the limited sealings requested here," Parler requests in the Amazon lawsuit.
Parler's administrators are still seeking to return the free speech social media platform to full operation, although it could take weeks to bring it back online. They may have learned a lesson about the futility of contracting hosting services with a Big Tech monopoly such as Amazon.
---
Follow me on Twitter @Wildman_AZ, on Parler @Moorhead, and on Gab @WildmanAZ.