Libertarians Mourn Black Lives Matter Terrorist Gunned Down in Texas After Menacing a Driver with AK-47
Libertarians are useful idiots for marxist terrorists.
The official Libertarian Party (LP) Twitter account, and other libertarians, are mourning the death of Garrett Foster, a Black Lives Matter rioter who was gunned down after menacing a driver at an Austin, Tex. rally over the weekend.
We bow our head at the passing of Libertarian Garrett Foster. At the time of the shooting, Mr. Foster was pushing his fiancé through an intersection in her wheelchair.

— Libertarian Party (@LPNational) July 26, 2020
Trending: Ex-Soviet Leader Gorbachev: US Capitol Riot "Planned in Advance, And It Is Clear by Whom"
take our poll - story continues below
Completing this poll grants you access to Big League Politics updates free of charge. You may opt out at anytime. You also agree to this site's Privacy Policy and Terms of Use.
"My heart goes out to Garrett's family during this difficult time. I am deeply saddened for their loss and the loss the liberty community is experiencing with his passing," LP presidential candidate Jo Jorgensen said.
"Garrett died a hero, giving his life to protect those who were exercising their right to protest against government abuse of the citizenry. We should all honor his memory and strive to live up to the example he set," LP vice presidential candidate Spike Cohen said.
"Rest in power, Garrett Foster," said former LP chairman Nick Sarwark.
Video of the shooting can be seen here:
Peaceful protester fired five peaceful shots with the AK-47 at the driver, missed all 5 shots, and the driver defended himself and fired back 3 times leaving peaceful protestor dead. Rest In Peace. @Austin_Police pic.twitter.com/0a9IHJoOq0

— ]intheMatrixxx[ (@intheMatrixxx) July 26, 2020
It is not just the LP that is going to bat for Foster. The popular "Liberty Memes" page on Facebook is fundraising for Foster and lionizing him following his shooting death. They said he was a contributor to the page and pushed libertarianism to BLM anti-American marxists.
"I used to attend Occupy protests to try to preach against the Federal Reserve. That doesn't make me an Occupy protester. Garrett Foster was a liberty activist trying to teach the left about gun rights and defense of free speech. It didn't work out for him. However misguided or naïve, he died for a cause he believed in. He was not a Marxist," an administrator on the Liberty Memes page wrote in a post.
"Dude was bridging the gap. He was open carry protesting for gun rights while simultaneously open carrying in defense of the BLM protesters. He was doing what we all talk about, when we say our movement can work with all sides to spread liberty. I have nothing but respect for this amazing person," they added.
Foster's Facebook posts indicate that he wished violence against cops and considered himself a comrade to BLM brothers burning the country down amidst their cultural revolution.
Shortly before he was killed, Foster was interviewed on video saying that he thought his enemies were too cowardly to stop the marxist revolution that he was participating in. He also talked about shooting law enforcement officials.
"They don't let us march in the streets anymore, so I got to practice some of our rights," Foster told the interviewer.
"I mean, if I use it against the cops I'm dead. I think all the people that hate us and want to say shit to us are too big of p-ssies to stop and actually do anything about it," he continued.
The video can be seen here:
he is on camera talking about using it on cops sweety pic.twitter.com/ei96xYHBgy

— Anime gorilla wyatt (@animegorilla) July 26, 2020
Once again, libertarians are showing why their movement is considered a laughingstock. With zero accomplishments to show, most libertarians are proud to be useful idiots for marxist terrorists these days.
Parler CEO John Matze Forced to Flee Home Under Deluge of Left-Wing Terror Threats
Matze is suing Amazon for deplatforming Parler.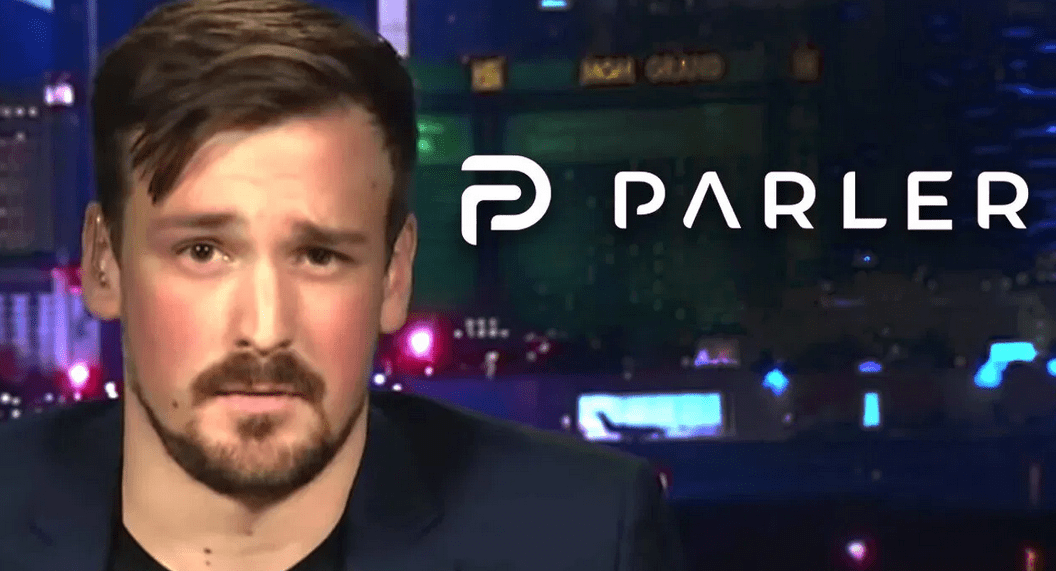 Parler CEO John Matze has been forced to flee his home and go into hiding after receiving an onslaught of left-wing death threats. Parler, a free speech social media platform, has been temporarily shut down in an extensive deplatforming campaign. Amazon promptly cut Parler's access to its Web Services after the US Capitol riot earlier this month, cherry-picking examples of content that violate Parler's terms of service and claiming the platform is being used for violent purposes.
Matze made the frank admission in a court filing for Parler's lawsuit against Amazon, requesting that the court keep any disclosures about his personal life and location secret. Parler is currently suing Amazon in federal court for its immediate revocation of Parler's hosting agreement, arguing that Amazon agreed to provide 30 days notice before any potential termination of Parler's hosting, pursuant to the party's original agreement.
Matze reveals that he's been forced to leave his home and go into hiding with his family, citing Amazon Web Services' "vilification" of his company.
take our poll - story continues below
Completing this poll grants you access to Big League Politics updates free of charge. You may opt out at anytime. You also agree to this site's Privacy Policy and Terms of Use.
Employees of Amazon have allegedly been threatened and harassed as well for shutting down Parler. The court filing in favor of redaction references these threats in requesting the court provide redaction of personal information to both sides.
"Both sides of this dispute have shown that their employees have suffered real harassment and threats—including, on both sides, death threats—owing to the charged nature of this litigation.
Parler therefore agrees with AWS that safety and security concerns justify the limited sealings requested here," Parler requests in the Amazon lawsuit.
Parler's administrators are still seeking to return the free speech social media platform to full operation, although it could take weeks to bring it back online. They may have learned a lesson about the futility of contracting hosting services with a Big Tech monopoly such as Amazon.
---
Follow me on Twitter @Wildman_AZ, on Parler @Moorhead, and on Gab @WildmanAZ.