LIST: 20 Examples of Democrat Violence Against Republicans
With leftist politicians whipping angry Democrats into a frenzy over President Donald J. Trump's wildly successful first term, there has been no shortage of violence from the party of hate.
Against that backdrop, here are 20 examples:
1. Rep. Steve Scalise (R-La.) was shot by a leftist supporter of Bernie Sanders at Congressional baseball practice in 2017, and nearly died from his injuries.
Trending: Grassroots Leaders Send Final Warning to GOP Establishment: Rejecting Trump Means Death of Republican Party
2. Sen. Rand Paul (R-Ky.) was attacked and severely injured by a Democrat neighbor while mowing his lawn. He suffered fractured ribs and pleural effusion. GQ magazine then suggested that he deserved it.
take our poll - story continues below
Completing this poll grants you access to Big League Politics updates free of charge. You may opt out at anytime. You also agree to this site's Privacy Policy and Terms of Use.
3. Rep. Dave Kustoff (R-Tenn.), was run off the road by a violent leftist who was upset about healthcare
4. An abortion activist threatened to rape Sen. Susan Collins (R-Maine) if she voted in favor of confirming Brett Kavanaugh to the Supreme Court.
5. A liberal teacher in Minnesota called for someone to assassinate Brett Kavanaugh on Twitter. She later resigned.
6. Sen. Cory Gardner's (R-Colo.) wife received a threatening video of a beheading just prior to his vote for Kavanaugh, meant as a warning against confirming the Judge.
7. Speaking of beheadings, comedienne Kathy Griffin held a photoshoot with an effigy of Trump's severed head.
8. Just this week a man's truck was torched in Portland, Oregon for having a Trump sticker on the bumper.
9. A Canadian pro-life woman was violently rondhouse kicked in the torso on camera by a "male feminist."
10. A rabid Trump-hater from California (but I repeat myself) attempted to stab a GOP congressional candidate.
11. A 30-year-old loser attacked teens eating at a Whataburger in Texas, throwing a drink on them and stealing a MAGA hat.
12. Former National Security Advisor Susan Rice's son was physically assaulted at a pro-Brett Kavanaugh event at Stanford University.
13. An Albany County, Wyoming GOP office was vandalized and set on fire in September.
14. A GOP office in Hillsborough, North Carolina was firebombed in 2016.
15. A Muslim man's limousine was set ablaze during protests in Washington, D.C. on inauguration day.
16. Supporters of Sen. Elizabeth "Pocahontas" Warren (D-Mass.) assaulted an independent candidate running against her when he attended one of Warren's rallies.
17. An Army veteran was struck in the head at with a bike lock by an Antifa member at a pro-freedom rally in Rhode Island.
18. The same thing happened to Trump supporters in Berkeley, California. The assailant was a community college professor.
19. A New York man was arrested and charged with making terrorist threats after threatening to kill a GOP congressman and Trump supporters.
20. A member of Charlotte, North Carolina's Antifa group pepper-sprayed a Trump supporter at a rally.
There are plenty more examples of leftist violence, and this list does not include harassment of of Republican politicians and cabinet members in public and at their homes. Nor does it include the bevy of leftist politicians calling for the harassment of Trump supporters, including Rep. Maxine Waters (D-Calif) and Sen. Cory Booker (D-N.J.).
Parler CEO John Matze Forced to Flee Home Under Deluge of Left-Wing Terror Threats
Matze is suing Amazon for deplatforming Parler.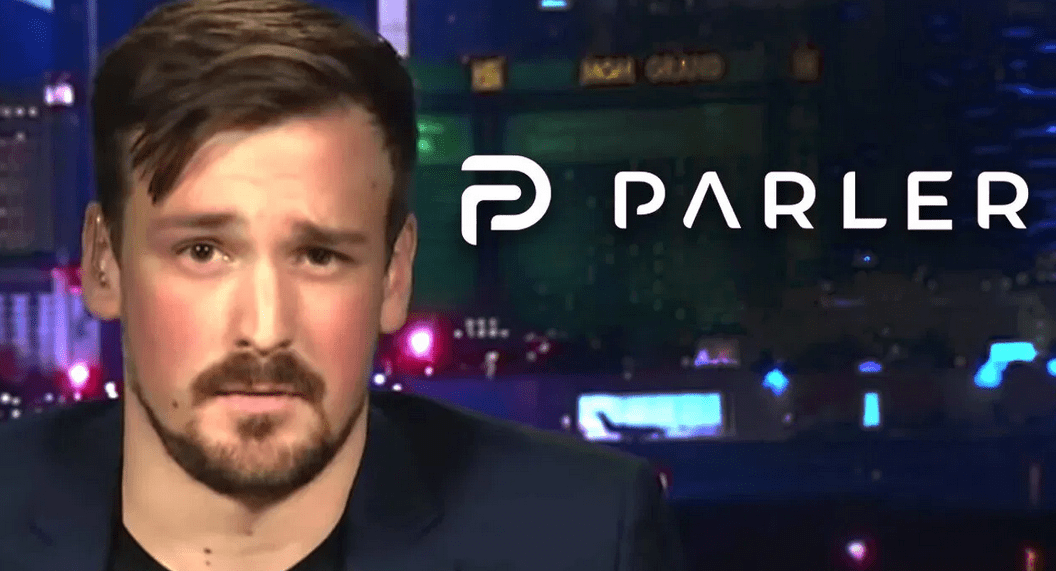 Parler CEO John Matze has been forced to flee his home and go into hiding after receiving an onslaught of left-wing death threats. Parler, a free speech social media platform, has been temporarily shut down in an extensive deplatforming campaign. Amazon promptly cut Parler's access to its Web Services after the US Capitol riot earlier this month, cherry-picking examples of content that violate Parler's terms of service and claiming the platform is being used for violent purposes.
Matze made the frank admission in a court filing for Parler's lawsuit against Amazon, requesting that the court keep any disclosures about his personal life and location secret. Parler is currently suing Amazon in federal court for its immediate revocation of Parler's hosting agreement, arguing that Amazon agreed to provide 30 days notice before any potential termination of Parler's hosting, pursuant to the party's original agreement.
Matze reveals that he's been forced to leave his home and go into hiding with his family, citing Amazon Web Services' "vilification" of his company.
take our poll - story continues below
Completing this poll grants you access to Big League Politics updates free of charge. You may opt out at anytime. You also agree to this site's Privacy Policy and Terms of Use.
Employees of Amazon have allegedly been threatened and harassed as well for shutting down Parler. The court filing in favor of redaction references these threats in requesting the court provide redaction of personal information to both sides.
"Both sides of this dispute have shown that their employees have suffered real harassment and threats—including, on both sides, death threats—owing to the charged nature of this litigation.
Parler therefore agrees with AWS that safety and security concerns justify the limited sealings requested here," Parler requests in the Amazon lawsuit.
Parler's administrators are still seeking to return the free speech social media platform to full operation, although it could take weeks to bring it back online. They may have learned a lesson about the futility of contracting hosting services with a Big Tech monopoly such as Amazon.
---
Follow me on Twitter @Wildman_AZ, on Parler @Moorhead, and on Gab @WildmanAZ.