Look At How The 'Roseanne' Spinoff Did In The Ratings Without Roseanne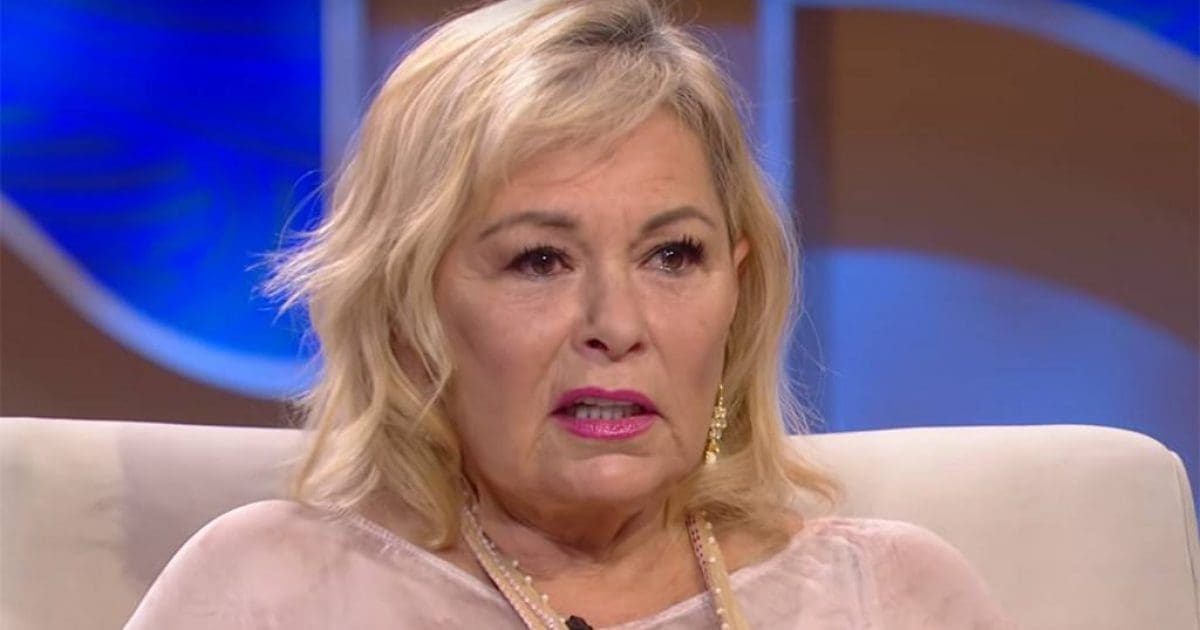 "The Conners," ABC's "Roseanne" spinoff centered around the death of the fictional Roseanne, dropped in ratings without beloved comedienne Roseanne Barr.
Barr's character was killed off with an opioid overdose by ABC, which objected to Barr's mocking of Obama henchwoman Valerie Jarrett. "The Conners" is more focused on Sara Gilbert's character. Gilbert, through her perch on the show "The Talk," participated in the daytime TV smearing of Kanye West as mentally ill when he came out in favor of President Trump,
Barr, who has tweeted Big League Politics, made her dissatisfaction with the new show known:
Trending: 23-Month-Old Boy Dies After Being Repeatedly Punched in the Face by Attacker in Chicago
https://twitter.com/therealroseanne/status/1052371163161088001
take our poll - story continues below
Completing this poll grants you access to Big League Politics updates free of charge. You may opt out at anytime. You also agree to this site's Privacy Policy and Terms of Use.
The Hollywood Reporter observes:
In metered-market households Tuesday night, The Conners drew a 7.5 rating/12 share, off about 35 percent from the 11.6/19 for Roseanne's premiere in March. It was Tuesday's second highest-rated show in metered markets, behind NCIS (8.1/13).
The hourlong Roseanne premiere ended up with 18.44 million viewers and a 5.2 rating among adults 18-49 in Nielsen's same-day tally.
The preliminary numbers for The Conners are below Roseanne's metered-market average of 8.8 last season but a tiny bit ahead where the latter show ended in May. That puts The Conners on track for a debut in the 11 million-viewer range, in line with what several ratings-watchers predicted for the show.
The Hollywood Reporter passage ends
Here is Roseanne Barr's statement with Rabbi Shmuley Boteach on the disgrace of "The Conners":
"While we wish the very best for the cast and production crew of The Conners, all of whom are deeply dedicated to their craft and were Roseanne's cherished colleagues, we regret that ABC chose to cancel Roseanne by killing off the Roseanne Conner character. That it was done through an opioid overdose lent an unnecessary grim and morbid dimension to an otherwise happy family show.
"This was a choice the network did not have to make. Roseanne was the only show on television that directly addressed the deep divisions threatening the very fabric of our society. Specifically, the show promoted the message that love and respect for one another's personhood should transcend differences in background and ideological discord. The show brought together characters of different political persuasions and ethnic backgrounds in one, unified family, a rarity in modern American entertainment. Above all else, the show celebrated a strong, matriarchal woman in a leading role, something we need more of in our country.
"Through humor and a universally relatable main character, the show represented a weekly teaching moment for our nation. Yet it is often following an inexcusable — but not unforgivable — mistake that we can discover the most important lesson of all: Forgiveness. After repeated and heartfelt apologies, the network was unwilling to look past a regrettable mistake, thereby denying the twin American values of both repentance and forgiveness. In a hyper-partisan climate, people will sometimes make the mistake of speaking with words that do not truly reflect who they are. However, it is the power of forgiveness that defines our humanity.
"Our society needs to heal on many levels. What better way for healing than a shared moment, once a week, where we could have all enjoyed a compelling storyline featuring a witty character – a woman – who America connected with, not in spite of her flaws, but because of them. The cancellation of Roseanne is an opportunity squandered due in equal parts to fear, hubris, and a refusal to forgive."
'Ghostbusters' Director Blames Hillary Clinton's Unpopularity for Failure of All-Female Franchise Reboot
Maybe your movie just stunk, dude.
Nearly four years later, the all-female reboot of 'Ghostbusters' is now remembered as one of the worst atrocities in the history of cinema, and director Paul Feig is blaming anti-Hillary Clinton backlash for its failure.
"I think some really brilliant author … needs to write a book about 2016 and how intertwined we were with Hillary [Clinton] and the anti-Hillary movement," Feig said while appearing on SiriusXM radio last week.
"Everyone was at a boiling point. I don't know if it was having an African American president for eight years that teed them up, they were just ready to explode," he added.
Feig is desperate to make excuses for his movie's failure, rather than take personal responsibility for creating one of the worst movies in film history.
take our poll - story continues below
Completing this poll grants you access to Big League Politics updates free of charge. You may opt out at anytime. You also agree to this site's Privacy Policy and Terms of Use.
"It's crazy how people got nuts about women trying to be in power or be in positions they weren't normally in," Feig said. "It was an ugly, ugly year."
The fake news media has been pushing the line that sexism doomed the movie since its historic failure at the box office during its summer 2016 release. However, 'Ghostbusters' creator Ivan Reitman believes that it was nostalgia that caused the backlash, not sexism. Viewers did not want to watch a 'Ghostbusters' reboot that was seemingly blasphemous to the original.
"I think there's way too much talk about gender [when it comes to this film]," Reitman said during an interview with Mashable. "I think that many of the people who were complaining were actually lovers of the [original] movie, not haters of women."
Feig refuses to admit that his creation was so horrendous and even hopes to release a grueling 3.5 hour directors' cut of the flick despite the fact that nobody wants to see it.
There's a three and a half hour cut of Ghostbusters: ATC I'd be happy to share. #FeygerCut https://t.co/zTVE4bDPFm

— Paul Feig (@paulfeig) May 21, 2020
Because the movie was such a massive bomb, the cast has been scrapped and replaced with a new cast for the upcoming re-boot "Ghostbusters: Afterlife." The initial trailer was released last year to rave reviews.
It can be seen here:
Actress Leslie Jones, who starred in the failed all-female reboot, whined about the new movie that is set for theaters in 2021 for completely sweeping her movie under the rug. Similar to her director, she blamed Trump because everyone hated her awful movie.
So insulting. Like fuck us. We dint count. It's like something trump would do. (Trump voice)"Gonna redo ghostbusteeeeers, better with men, will be huge. Those women ain't ghostbusteeeeers" ugh so annoying. Such a dick move. And I don't give fuck I'm saying something!!

— Leslie Jones 🦋 (@Lesdoggg) January 19, 2019
Feig and Jones, in true liberal fashion, have refused to own up to their own failures. They will continue to create scapegoats instead of admitting the obvious about their horrendous movie that failed spectacularly in its feminist agenda of female empowerment.