Look At How The 'Roseanne' Spinoff Did In The Ratings Without Roseanne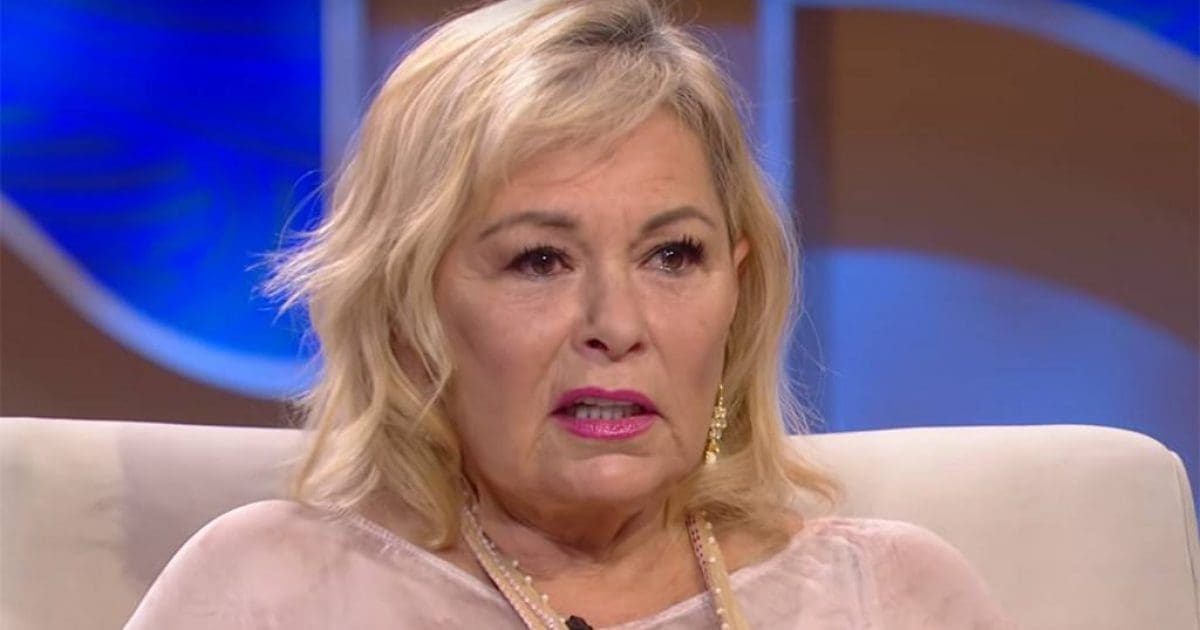 "The Conners," ABC's "Roseanne" spinoff centered around the death of the fictional Roseanne, dropped in ratings without beloved comedienne Roseanne Barr.
Barr's character was killed off with an opioid overdose by ABC, which objected to Barr's mocking of Obama henchwoman Valerie Jarrett. "The Conners" is more focused on Sara Gilbert's character. Gilbert, through her perch on the show "The Talk," participated in the daytime TV smearing of Kanye West as mentally ill when he came out in favor of President Trump,
Barr, who has tweeted Big League Politics, made her dissatisfaction with the new show known:
Trending: 'Protest by the Tens of Millions': Left-Wing Coalition Demands Chaos in the Streets to Force Trump's Ouster Following Election
https://twitter.com/therealroseanne/status/1052371163161088001
take our poll - story continues below
Completing this poll grants you access to Big League Politics updates free of charge. You may opt out at anytime. You also agree to this site's Privacy Policy and Terms of Use.
The Hollywood Reporter observes:
In metered-market households Tuesday night, The Conners drew a 7.5 rating/12 share, off about 35 percent from the 11.6/19 for Roseanne's premiere in March. It was Tuesday's second highest-rated show in metered markets, behind NCIS (8.1/13).
The hourlong Roseanne premiere ended up with 18.44 million viewers and a 5.2 rating among adults 18-49 in Nielsen's same-day tally.
The preliminary numbers for The Conners are below Roseanne's metered-market average of 8.8 last season but a tiny bit ahead where the latter show ended in May. That puts The Conners on track for a debut in the 11 million-viewer range, in line with what several ratings-watchers predicted for the show.
The Hollywood Reporter passage ends
Here is Roseanne Barr's statement with Rabbi Shmuley Boteach on the disgrace of "The Conners":
"While we wish the very best for the cast and production crew of The Conners, all of whom are deeply dedicated to their craft and were Roseanne's cherished colleagues, we regret that ABC chose to cancel Roseanne by killing off the Roseanne Conner character. That it was done through an opioid overdose lent an unnecessary grim and morbid dimension to an otherwise happy family show.
"This was a choice the network did not have to make. Roseanne was the only show on television that directly addressed the deep divisions threatening the very fabric of our society. Specifically, the show promoted the message that love and respect for one another's personhood should transcend differences in background and ideological discord. The show brought together characters of different political persuasions and ethnic backgrounds in one, unified family, a rarity in modern American entertainment. Above all else, the show celebrated a strong, matriarchal woman in a leading role, something we need more of in our country.
"Through humor and a universally relatable main character, the show represented a weekly teaching moment for our nation. Yet it is often following an inexcusable — but not unforgivable — mistake that we can discover the most important lesson of all: Forgiveness. After repeated and heartfelt apologies, the network was unwilling to look past a regrettable mistake, thereby denying the twin American values of both repentance and forgiveness. In a hyper-partisan climate, people will sometimes make the mistake of speaking with words that do not truly reflect who they are. However, it is the power of forgiveness that defines our humanity.
"Our society needs to heal on many levels. What better way for healing than a shared moment, once a week, where we could have all enjoyed a compelling storyline featuring a witty character – a woman – who America connected with, not in spite of her flaws, but because of them. The cancellation of Roseanne is an opportunity squandered due in equal parts to fear, hubris, and a refusal to forgive."
Michelle Obama's Influence Over Netflix Led to Release of Pro-Pedo Movie 'Cuties'
Netflix is under fire for distributing the pro-pedo flick "Cuties" over its streaming video service. The movie "Cuties" is about an 11-year-old girl who discovers her sexuality while twerking.
"Cuties" has been described by its apologists as a triumph of diversity and womanhood. It should come as no surprise that this content is getting distributed as former first lady Michelle Obama is an influential producer with Netflix.
Big League Politics reported three years ago on how the Obamas were using Netflix to distribute their political propaganda and promote their social agenda after leaving the White House:
Former President Barack Obama is currently in advance negotiations with Netflix to produce a series of shows through them. This will give the former President easy access into the living rooms of virtually every American in order to spread whatever propaganda he wants.

take our poll - story continues below

Completing this poll grants you access to Big League Politics updates free of charge. You may opt out at anytime. You also agree to this site's Privacy Policy and Terms of Use.

The deal would pay both the former President, and his wife Michelle to provide exclusive content to the over 118 million Netflix subscribers around the world. It is unclear of the exact content that would be produced, but after looking at other content produced by Netflix, the shows being highly political wouldn't be surprising.

After receiving massive investments totaling over $40 million from George Soros in 2015 and 2016, the content on the streaming service began to shift and include originally produced content with political agendas.

One show they released was titled "Dear White People," and was extremely racially charged, as the name implies. They also released a show featuring Katie Couric that explores "gender identity," while at the same time editing a portion of an old episode of Bill Nye the Science Guy, where Nye makes the claim that there are only two genders.

With former President Obama already going against the norm for other Presidents by attacking the current President, it's clear that Obama is okay with getting divisively political. It would not be surprising to see his show used as a political weapon of the left.
Making matters even worse, Russia-gate villain and former national security advisor Susan Rice also sits on the Netflix board.
#BoycottNetflix this crap is unbelievable! Susan Rice is a liar and thief. Cancelled my Netflix and sell my stock pic.twitter.com/6xEMbEnYTp

— Trudy Mallon (@mallonhomes) March 28, 2018
It should come as no surprise that Michelle is completely silent with regards to "Cuties." This is the type of filth that her family is personally invested in promoting throughout the West. Her husband is the founder of ISIS, as President Trump so eloquently put it, after all.
Big League Politics has reported on how "Cuties" is mainstreaming child pornography and the sexualization of kids:
A Netflix film set to debut on Sept. 9 will feature profile an 11-year-old girl who joins a twerking dance crew to "explore her femininity."

The film, called "Cuties," will provide fodder for pedophiles and sexual deviants the world over. The description of the perverse movie reads as follows: "Amy, an 11-year-old girl, joins a group of dancers named "the cuties" at school, and rapidly grows aware of her burgeoning femininity – upsetting her mother and her values in the process."

… The trailer has already inspired a lot of rage from YouTube critics who are sick of the LGBT agenda to sexualize and exploit innocent children.

"Jeffrey Epstein would have loved this show," a user with the handle "MR. OBVIOUS" wrote in a comment.

"The premise is a dishonest one. One doesn't have to be remotely religious to want to forbid their 11-year old daughter from twerking in a scantily clad clothing, but they have to make the main character a victim of a religious upbringing so that opponents of this movie would be seen as religious zealots," commented user "zhengyingli" about the trailer.

"This looks so disgusting, I felt like I'm already on an Offenders list just watching this," user "Junior Jr." wrote in a comment.

"Not even trying to hide the pedo rings anymore," wrote user "IchiPopp" in a comment.
Michelle and her husband represent the values of the third world, not the values of a Western Christian society.