Look At How The 'Roseanne' Spinoff Did In The Ratings Without Roseanne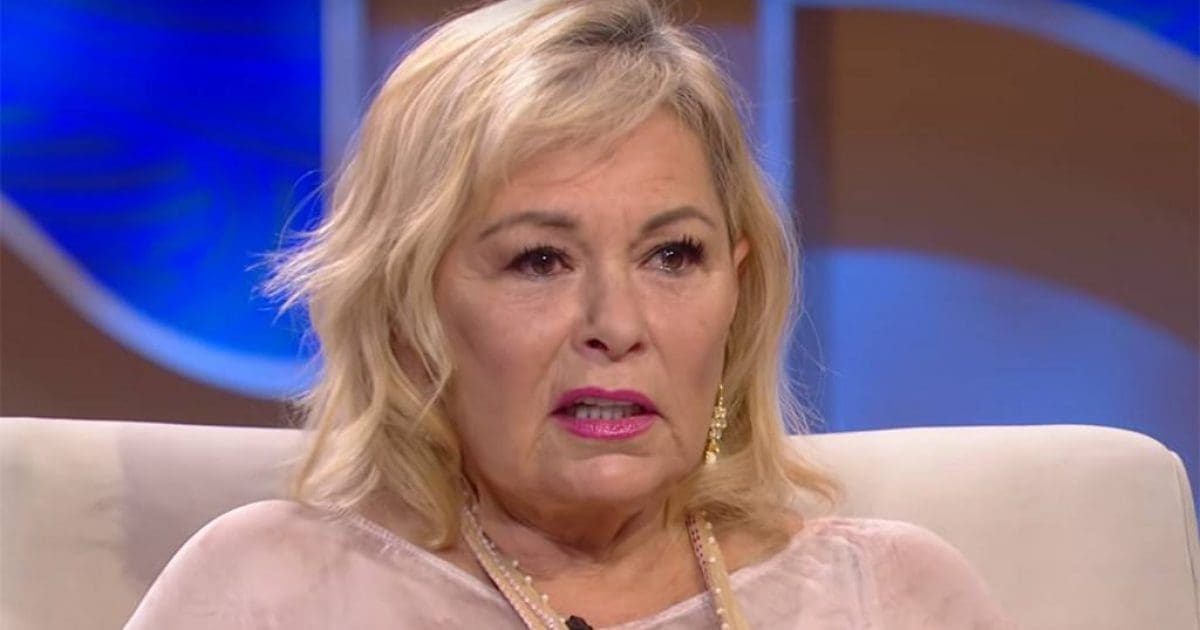 "The Conners," ABC's "Roseanne" spinoff centered around the death of the fictional Roseanne, dropped in ratings without beloved comedienne Roseanne Barr.
Barr's character was killed off with an opioid overdose by ABC, which objected to Barr's mocking of Obama henchwoman Valerie Jarrett. "The Conners" is more focused on Sara Gilbert's character. Gilbert, through her perch on the show "The Talk," participated in the daytime TV smearing of Kanye West as mentally ill when he came out in favor of President Trump,
Barr, who has tweeted Big League Politics, made her dissatisfaction with the new show known:
Trending: Polls Reveal Americans, Liberals Dramatically Overestimate Police Killings of Unarmed Black Men
https://twitter.com/therealroseanne/status/1052371163161088001
take our poll - story continues below
Completing this poll grants you access to Big League Politics updates free of charge. You may opt out at anytime. You also agree to this site's Privacy Policy and Terms of Use.
The Hollywood Reporter observes:
In metered-market households Tuesday night, The Conners drew a 7.5 rating/12 share, off about 35 percent from the 11.6/19 for Roseanne's premiere in March. It was Tuesday's second highest-rated show in metered markets, behind NCIS (8.1/13).
The hourlong Roseanne premiere ended up with 18.44 million viewers and a 5.2 rating among adults 18-49 in Nielsen's same-day tally.
The preliminary numbers for The Conners are below Roseanne's metered-market average of 8.8 last season but a tiny bit ahead where the latter show ended in May. That puts The Conners on track for a debut in the 11 million-viewer range, in line with what several ratings-watchers predicted for the show.
The Hollywood Reporter passage ends
Here is Roseanne Barr's statement with Rabbi Shmuley Boteach on the disgrace of "The Conners":
"While we wish the very best for the cast and production crew of The Conners, all of whom are deeply dedicated to their craft and were Roseanne's cherished colleagues, we regret that ABC chose to cancel Roseanne by killing off the Roseanne Conner character. That it was done through an opioid overdose lent an unnecessary grim and morbid dimension to an otherwise happy family show.
"This was a choice the network did not have to make. Roseanne was the only show on television that directly addressed the deep divisions threatening the very fabric of our society. Specifically, the show promoted the message that love and respect for one another's personhood should transcend differences in background and ideological discord. The show brought together characters of different political persuasions and ethnic backgrounds in one, unified family, a rarity in modern American entertainment. Above all else, the show celebrated a strong, matriarchal woman in a leading role, something we need more of in our country.
"Through humor and a universally relatable main character, the show represented a weekly teaching moment for our nation. Yet it is often following an inexcusable — but not unforgivable — mistake that we can discover the most important lesson of all: Forgiveness. After repeated and heartfelt apologies, the network was unwilling to look past a regrettable mistake, thereby denying the twin American values of both repentance and forgiveness. In a hyper-partisan climate, people will sometimes make the mistake of speaking with words that do not truly reflect who they are. However, it is the power of forgiveness that defines our humanity.
"Our society needs to heal on many levels. What better way for healing than a shared moment, once a week, where we could have all enjoyed a compelling storyline featuring a witty character – a woman – who America connected with, not in spite of her flaws, but because of them. The cancellation of Roseanne is an opportunity squandered due in equal parts to fear, hubris, and a refusal to forgive."
Donald Trump Quits 'Dismal' Screen Actor's Guild Following Threats: 'You Have Done Nothing for Me'
Trump blasted this ineffective union before quitting.
Former president Donald Trump has issued a letter to the Screen Actor's Guild (SAG) resigning from the union effective immediately after the SAG announced they were considering expulsion.
"I write to you today regarding the so-called Disciplinary Committee hearing aimed at revoking my union membership. Who cares!" Trump wrote in the letter addressed to SAG president Gabrielle Carteris.
"While I'm not familiar with your work, I'm very proud of my work on movies such as Home Alone 2, Zoolander and Wall Street: Money Never Sleeps, and television shows including The Fresh Prince of Bel-Air, Saturday Night Live, and of course, one of the most successful shows in television history, The Apprentice – just to name a few!" he continued.
"I've also greatly helped the cable television news business (said to be a dying platform with not much time left until I got involved in politics), and created thousands of jobs at networks such as MSDNC and Fake News CNN, among many others," Trump added.
take our poll - story continues below
Completing this poll grants you access to Big League Politics updates free of charge. You may opt out at anytime. You also agree to this site's Privacy Policy and Terms of Use.
This is when Trump started maligning the SAG by pointing out their miserable record as a union, which is being sued by its own membership for failing to provide adequate healthcare benefits.
He wrote: "Your organization has done little for its members, and nothing for me – besides collecting dues and promoting dangerous un-American policies and ideas – as evident by your massive unemployment rates and lawsuits from celebrated actors, who even recorded a video asking, 'Why isn't the union fighting for me?'"
"These, however, are policy failures. Your disciplinary failures are even more egregious. I no longer wish to be associated with your union. As such, this letter is to inform you of my immediate resignation," Trump added.
The full letter can be seen here:
The Screen Actor's Guild threatened Donald Trump with removal from their membership over the Capitol riot on January 6.

He just sent them this letter and resigned 👇 pic.twitter.com/RO2mVusY8W

— The First (@TheFirstonTV) February 4, 2021
Big League Politics has reported on the film industry's shame over having promoted Trump for so many years, helping Trump build the notoriety among the American public that allowed him to become the 45th president:
The West Hollywood City Council voted unanimously on a resolution to remove President Donald J. Trump's star from the Hollywood Walk of Fame yesterday.

"West Hollywood City council unanimously passes resolution asking the Hollywood Chamber of Commerce to remove the Donald Trump star on Hollywood Walk of Fame," said West Hollywood Mayor John Duran on Twitter.

The Hollywood Chamber of Commerce will have to approve Trump's star removal for it to be officially bar.

"The Hollywood Walk of Fame is a registered historic landmark. Once a star has been added to the Walk, it is considered a part of the historic fabric of the Hollywood Walk of Fame. Because of this, we have never removed a star from the Walk," said Leron Gubler, the Chamber's president and CEO.

Among the stars that will certainly not be removed from Walk of Fame are those belonging to accused pedophile Kevin Spacey, and convicted rapist Bill Cosby.

Apparently, as long as one apologizes, Hollywood has no problem with alleged pedophilia.
Trump couldn't have become president, changed the country forevermore, and exposed the Left's treacherous agenda in the eyes of tens of millions of Americans without the help of the entertainment industry. They have now outlived their usefulness, but the ironic role they have played in promoting America's revival will not be forgotten.