Look At How The 'Roseanne' Spinoff Did In The Ratings Without Roseanne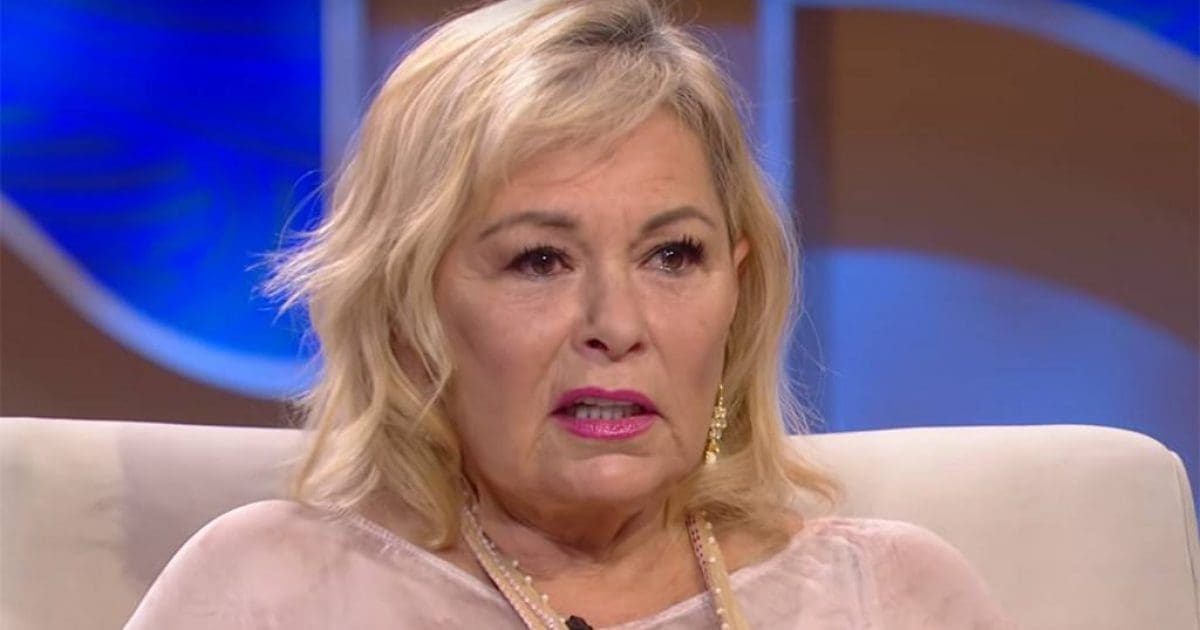 "The Conners," ABC's "Roseanne" spinoff centered around the death of the fictional Roseanne, dropped in ratings without beloved comedienne Roseanne Barr.
Barr's character was killed off with an opioid overdose by ABC, which objected to Barr's mocking of Obama henchwoman Valerie Jarrett. "The Conners" is more focused on Sara Gilbert's character. Gilbert, through her perch on the show "The Talk," participated in the daytime TV smearing of Kanye West as mentally ill when he came out in favor of President Trump,
Barr, who has tweeted Big League Politics, made her dissatisfaction with the new show known:
Trending: As Coronavirus Panic Spreads, Bill Gates Talks Up 'Digital Certificates' to Enforce Mandatory Vaccines
https://twitter.com/therealroseanne/status/1052371163161088001
take our poll - story continues below
Completing this poll grants you access to Big League Politics updates free of charge. You may opt out at anytime. You also agree to this site's Privacy Policy and Terms of Use.
The Hollywood Reporter observes:
In metered-market households Tuesday night, The Conners drew a 7.5 rating/12 share, off about 35 percent from the 11.6/19 for Roseanne's premiere in March. It was Tuesday's second highest-rated show in metered markets, behind NCIS (8.1/13).
The hourlong Roseanne premiere ended up with 18.44 million viewers and a 5.2 rating among adults 18-49 in Nielsen's same-day tally.
The preliminary numbers for The Conners are below Roseanne's metered-market average of 8.8 last season but a tiny bit ahead where the latter show ended in May. That puts The Conners on track for a debut in the 11 million-viewer range, in line with what several ratings-watchers predicted for the show.
The Hollywood Reporter passage ends
Here is Roseanne Barr's statement with Rabbi Shmuley Boteach on the disgrace of "The Conners":
"While we wish the very best for the cast and production crew of The Conners, all of whom are deeply dedicated to their craft and were Roseanne's cherished colleagues, we regret that ABC chose to cancel Roseanne by killing off the Roseanne Conner character. That it was done through an opioid overdose lent an unnecessary grim and morbid dimension to an otherwise happy family show.
"This was a choice the network did not have to make. Roseanne was the only show on television that directly addressed the deep divisions threatening the very fabric of our society. Specifically, the show promoted the message that love and respect for one another's personhood should transcend differences in background and ideological discord. The show brought together characters of different political persuasions and ethnic backgrounds in one, unified family, a rarity in modern American entertainment. Above all else, the show celebrated a strong, matriarchal woman in a leading role, something we need more of in our country.
"Through humor and a universally relatable main character, the show represented a weekly teaching moment for our nation. Yet it is often following an inexcusable — but not unforgivable — mistake that we can discover the most important lesson of all: Forgiveness. After repeated and heartfelt apologies, the network was unwilling to look past a regrettable mistake, thereby denying the twin American values of both repentance and forgiveness. In a hyper-partisan climate, people will sometimes make the mistake of speaking with words that do not truly reflect who they are. However, it is the power of forgiveness that defines our humanity.
"Our society needs to heal on many levels. What better way for healing than a shared moment, once a week, where we could have all enjoyed a compelling storyline featuring a witty character – a woman – who America connected with, not in spite of her flaws, but because of them. The cancellation of Roseanne is an opportunity squandered due in equal parts to fear, hubris, and a refusal to forgive."
Bypass Tech Censorship!
Facebook, Twitter and Google are actively restricting conservative content through biased algorithms. Silicon Valley doesn't want you to read our articles. Bypass the censorship, sign up for our newsletter now!
Have a hot tip for Big League Politics?
Got a hot news tip for us? Photos or video of a breaking story? Send your tips, photos and videos to tips@bigleaguepolitics.com. All hot tips are immediately forwarded to BLP Staff.
Have something to say? Send your own guest column or original reporting to submissions@bigleaguepolitics.com.
Norm MacDonald Skewers Celebrities for Singing Atheist Anthem During Coronavirus Pandemic
MacDonald said: "God, celebrities are idiots. Shame."
The smug Hollywood elite has once again caught the ire of legendary comedian and evangelical Christian Norm MacDonald.
MacDonald is irate over a recent viral video showing a group of A-list celebrities singing John Lennon's pro-communist anthem Imagine in an attempt to help their fans cope with the coronavirus pandemic.
Featuring actors and actresses like Gal Gadot, James Marsden, Zoe Kravitz, Amy Adams, Mark Ruffalo, Jimmy Fallon and Natalie Portman, the display has been widely panned as showing how out-of-touch the Hollywood elite is with the public at large.
Their trite attempt to promote unity amidst a crisis be seen here:
take our poll - story continues below
Completing this poll grants you access to Big League Politics updates free of charge. You may opt out at anytime. You also agree to this site's Privacy Policy and Terms of Use.
The former Saturday Night Live comedian took great personal offense with the display considering the bleak, atheistic language in the song performed by the celebrities.
"Imagine some idiot celebrity telling her fans, in the middle of a Pandemic, to "Imagine there's no heaven.", when it is the only hope for so many of our elderly patients dying agonizing deaths while this rich lady smugly smiles,. mocking them and their faith in their last moments," McDonald wrote on Twitter in a since-deleted post.
Although McDonald deleted his first tweet on the topic, he doubled down shortly afterward and expressed his anger once again with the Hollywood celebrities for their tone-deaf measure.
"I don't know this celebrity was who sang "Imagine" online so the elderly ones who are dying agonizing deaths can be assured by a smug celebrity that there is no heaven. God, celebrities are idiots. Shame," MacDonald wrote in a Tweet on Thursday.
MacDonald regularly takes on the entertainment industry to oppose their hypocrisy and moral preening. He was castigated in 2018 for his views about the #metoo witch hunt and comedy legend Roseanne Barr, who was unpersoned by Hollywood for making a joke.
"I'm happy the #MeToo movement has slowed down a little bit," MacDonald said in 2018, adding that his comedy hero Barr is "not a racist."
When asked about the destruction of legendary comedians like Barr and Louis C.K. by the left-wing mob, MacDonald said: "There are very few people that have gone through what they have, losing everything in a day. Of course, people will go, 'What about the victims?' But you know what? The victims didn't have to go through that."
In addition, MacDonald has made jokes in the past that many have considered derogatory and offensive to the LGBT community.
MacDonald is the last of a dying breed of comedians in the entertainment industry who refuse to bow at the altar of political correctness.