March Study Points to Pervasive Mental Illness Among White American Liberals
Surprised?
Survey data from a March Pew poll indicates that white liberals disproportionately suffer from mental illness.
Nearly half of self-identifying white liberals between the ages of 18 and 29 reported telling a doctor or a healthcare provider that they have a mental health condition.
Only 20.9% of white conservatives in the same category reported as such.
Trending: Ex-Soviet Leader Gorbachev: US Capitol Riot "Planned in Advance, And It Is Clear by Whom"
take our poll - story continues below
Completing this poll grants you access to Big League Politics updates free of charge. You may opt out at anytime. You also agree to this site's Privacy Policy and Terms of Use.
Answers on disclosing mental health conditions varied considerably by race, even in the "very liberal" category of poll respondents. 19% of  "very liberal" Americans who didn't identify as white reported disclosing a mental health condition to a healthcare provider, and a whopping 38% of "very liberal" White Americans reported doing so.
The questions pertaining to mental health conditions, political affiliation, and race weren't originally asked in the Pew American Trends poll queried in March, but PhD student Zach Goldberg ascertained the data and categorized it by political affiliation.
Goldberg calculated that 'very liberal' poll respondents were dramatically more likely to report a history of mental health conditions.
A strong majority of self-identifying white female liberals between ages 18-29 reported a history of a doctor diagnosing them with a mental health condition, much more so than any queried demographic.
Sadly, American liberalism has offered empty promises of a comforting and convenient world to large segments of the national population, and many people haven't adapted well to the reality that they've been sold a false bill of goods.
Parler CEO John Matze Forced to Flee Home Under Deluge of Left-Wing Terror Threats
Matze is suing Amazon for deplatforming Parler.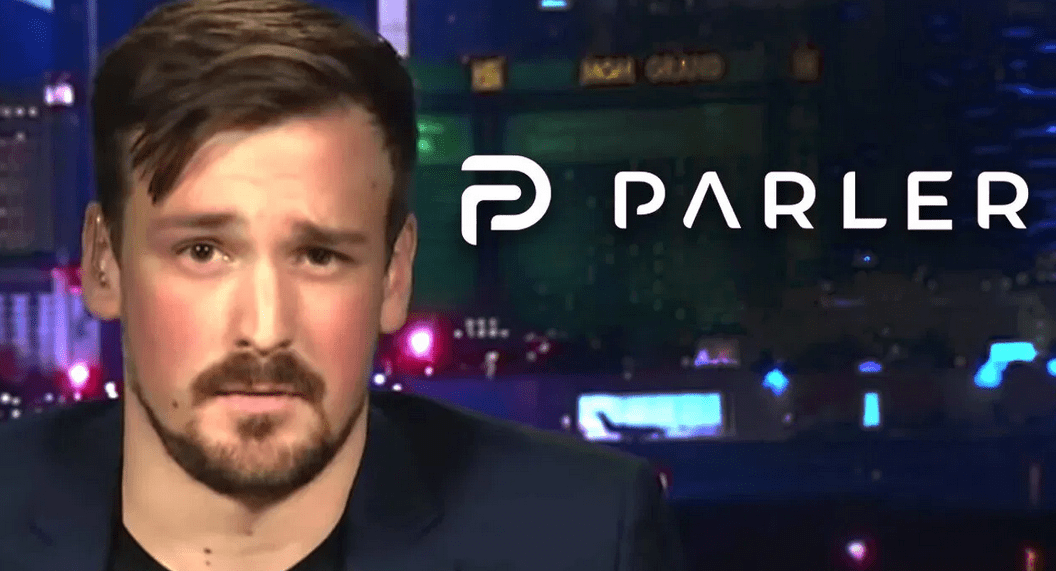 Parler CEO John Matze has been forced to flee his home and go into hiding after receiving an onslaught of left-wing death threats. Parler, a free speech social media platform, has been temporarily shut down in an extensive deplatforming campaign. Amazon promptly cut Parler's access to its Web Services after the US Capitol riot earlier this month, cherry-picking examples of content that violate Parler's terms of service and claiming the platform is being used for violent purposes.
Matze made the frank admission in a court filing for Parler's lawsuit against Amazon, requesting that the court keep any disclosures about his personal life and location secret. Parler is currently suing Amazon in federal court for its immediate revocation of Parler's hosting agreement, arguing that Amazon agreed to provide 30 days notice before any potential termination of Parler's hosting, pursuant to the party's original agreement.
Matze reveals that he's been forced to leave his home and go into hiding with his family, citing Amazon Web Services' "vilification" of his company.
take our poll - story continues below
Completing this poll grants you access to Big League Politics updates free of charge. You may opt out at anytime. You also agree to this site's Privacy Policy and Terms of Use.
Employees of Amazon have allegedly been threatened and harassed as well for shutting down Parler. The court filing in favor of redaction references these threats in requesting the court provide redaction of personal information to both sides.
"Both sides of this dispute have shown that their employees have suffered real harassment and threats—including, on both sides, death threats—owing to the charged nature of this litigation.
Parler therefore agrees with AWS that safety and security concerns justify the limited sealings requested here," Parler requests in the Amazon lawsuit.
Parler's administrators are still seeking to return the free speech social media platform to full operation, although it could take weeks to bring it back online. They may have learned a lesson about the futility of contracting hosting services with a Big Tech monopoly such as Amazon.
---
Follow me on Twitter @Wildman_AZ, on Parler @Moorhead, and on Gab @WildmanAZ.